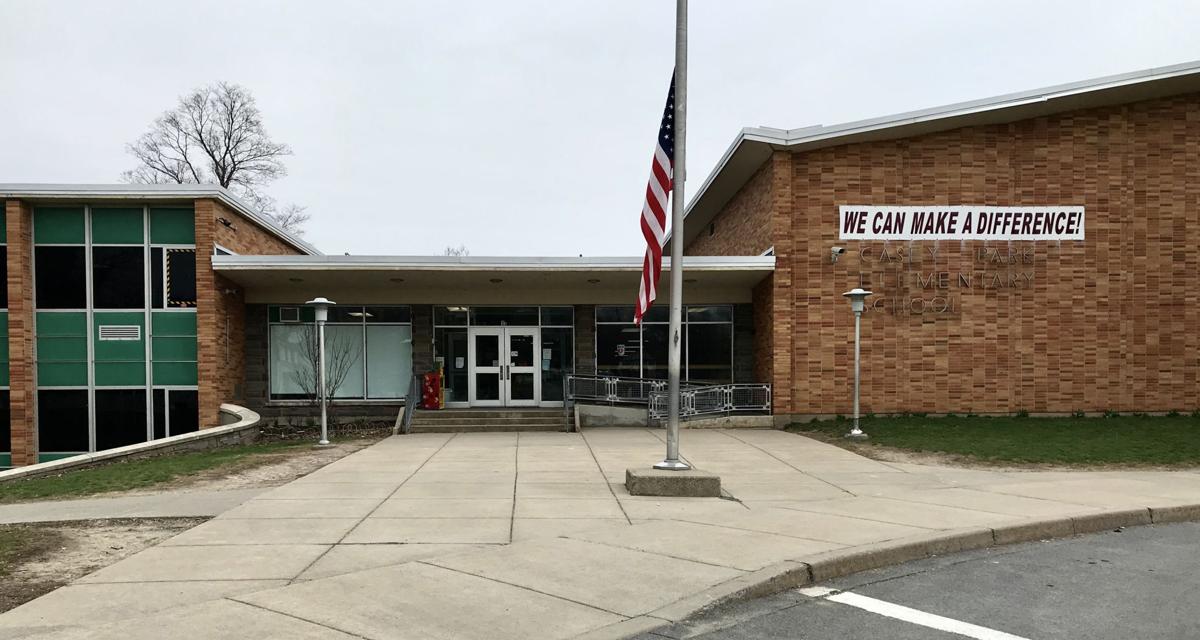 AUBURN — Auburn Enlarged City School District students will most likely start the academic year under a hybrid education model that incorporates some in-person and some distanced learning.
Superintendent Jeff Pirozzolo and Sarah Cupelli, assistant superintendent of curriculum and instruction, updated the district's board of education at a meeting Tuesday night. Pirozzolo had also participated in a State of the Schools presentation with Cayuga-Onondaga BOCES District Superintendent Dr. Brian Hartwell earlier that day, in which school reopening was a major topic. Districts across the state must have their reopening plans submitted to the state by Friday, July 31.
Pirozzolo told the board that if the state allows students to return to the buildings because coronavirus infection rates are low enough, the district will implement a hybrid model that combines remote and in-person education.
State reopening guidelines include a number of pandemic-related health and safety measures, such as keeping students physically distanced at least 6 six feet apart in classrooms, a requirement that is forcing many districts with larger enrollments to look toward plans that limit the number of students allowed into buildings.
"Right now we are not in any kind of position to be able to bring all of our students back every single day," he said. "It's unfortunate, but again, health and safety reasons, we want our children and our staff to be healthy, but with the guidelines that the state has put out there is no way that we could meet those guidelines and have every child back to school safe."
In Auburn, different groups of students will be coming into the buildings on different days. Students in one rotation will be learning in person on Mondays and Wednesdays and will be learning virtually Tuesdays, Thursdays and Fridays. Those in the other rotation will enter the schools on Tuesdays and Thursdays and will be doing distance learning Mondays, Wednesdays and Fridays.
"Every student will be virtual on Fridays, because that is going to be a day where our teachers will be able to come in to meet, they'll be able to plain, they'll be able to do recordings, they'll be able to do professional development, they'll be able to set all the schedules so that our students will know every single week what is in front of them and they will have that right there for them," Pirozzolo said.
The district will try to make sure all siblings will be attending school on the same days, so high school students with younger siblings in the other buildings will be able to watch them when they are home.
Elementary students will be organized into small groups, about 12 to 14 students, that will be in their classrooms all day. Instructors in art, music and physical education will come into those classrooms, Pirozzolo said. Breakfast and lunches will also be served in those classrooms.
In the junior and senior high schools, there will be some switching of classrooms because of schedules, but the district aims to keep students in the same cohorts "the best we can," Pirozzolo said.
The district's reopening plans will be posted on its website by the end of the business day Friday.
Staff writer Kelly Rocheleau can be reached at (315) 282-2243 or kelly.rocheleau@lee.net. Follow him on Twitter @KellyRocheleau.