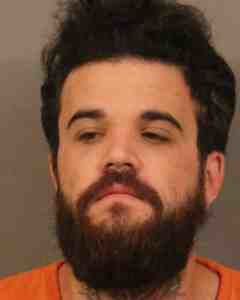 An Auburn man accused of selling his sister's cellphone at a tech recycling kiosk in July turned himself into the Auburn Police Department on Tuesday.
Auburn Police Chief Roger Anthony said that Joshua Stephen Bilinski, 27, of 230 State St., Auburn, sold the cellphone on July 9 at the Walmart at 297 Grant Ave. through an ecoATM. The ecoATMs allow people to recycle old cellphones, tablets and other devices for money.
Bilinski is accused of selling a cellphone he borrowed from his sister for $265 while using the driver's license of another person who cooperated with the alleged crime, Anthony said. 
On July 29, a warrant was put out for Bilinski's arrest charging him with the class E felony of falsifying business records and three class A misdemeanors: second-degree criminal impersonation, fourth-degree solicitation, and misapplication of property.
Anthony said that Bilinski turned himself into the APD on Tuesday. He was arraigned the following morning, and bail was set at $2,000 cash or $4,000 bond, said Auburn City Court. The court also said he was still in custody as of Wednesday morning.
Get local news delivered to your inbox!
Subscribe to our Daily Headlines newsletter.