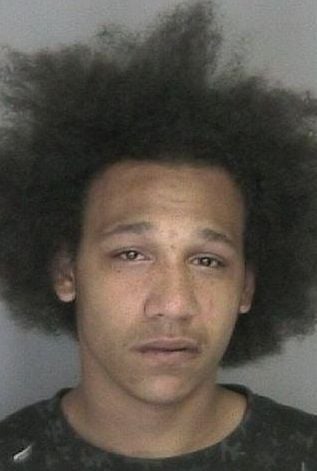 AUBURN — An Auburn man will remain in jail without bail for allegedly stabbing a man in the head in the town of Victory. 
Hoeffner was transported to Upstate University Hospital and subsequently transferred to Crouse Hospital with serious injuries. Cayuga County District Attorney Jon Budelmann said Hoeffner ended up losing sight in one eye as a result of the incident. 
Fillingham was initially charged with first-degree assault, a felony, and fourth-degree criminal possession of a weapon, a misdemeanor. However, last week, a grand jury indicted Fillingham on an additional charge: second-degree attempted murder. 
On Tuesday, Fillingham pleaded not guilty to all three counts in Cayuga County Court. He was remanded to Cayuga County Jail without bail pending his next court appearance Feb. 20. 
• An Auburn woman who was arrested in a drug bust last week has been indicted in a separate case in Cayuga County. 
Sitting in a wheelchair Tuesday morning in Cayuga County Court, 44-year-old Patricia Lafler pleaded not guilty to possessing narcotics earlier this year. She was charged with two felonies and nine misdemeanors, including third-, fourth- and seventh-degree criminal possession of a controlled substance, second-degree criminal use of drug paraphernalia and endangering the welfare of a child. 
Lafler appeared in court Tuesday for an arraignment on the case from March. She is facing five additional drug-related charges for her arrest last week. 
Lafler was remanded to Cayuga County Jail without bail. She is scheduled to return to court Feb. 20. 
• An Auburn man was resentenced to one year in prison Tuesday for violating the terms and conditions of his probation. 
Dequan Wilson, 25, of 18 Baker Ave. Apt. 3, was convicted in March 2016 of third-degree criminal sale of marijuana, a felony, and endangering the welfare of a child, a misdemeanor, and sentenced to five years probation and six months in jail. However, in August, New York State Police said he was arrested for driving while intoxicated. 
Wilson previously admitted to the charges, and on Tuesday, he was sentenced to one year in prison and one year post-release supervision. In addition, Wilson was ordered to pay the remaining $483 in restitution from his case in 2016. 
• A Montezuma man will spend the next four months of weekends in jail for his third drunk driving conviction. 
Decker ultimately pleaded guilty to two felonies — felony driving while intoxicated and first-degree aggravated unlicensed operation of a motor vehicle. Police said it was his third DWI since 2008. 
In court Tuesday, Judge Thomas Leone sentenced Decker to five years probation with the first four months of weekends served in Cayuga County Jail. He also ordered Decker to successfully complete felony drug treatment court and have his driver license revoked for at least one year. 
Decker will begin serving his weekends in jail Friday, Dec. 29. He will also have to wear a SCRAM bracelet to monitor his alcohol use, pay $3,000 in fines and have an ignition interlock device placed on any vehicle he has access to. 
Staff writer Megan Blarr can be reached at (315) 282-2282 or megan.blarr@lee.net. Follow her on Twitter @CitizenBlarr.
Get local news delivered to your inbox!
Subscribe to our Daily Headlines newsletter.