AUBURN — An Auburn man who admitted his involvement in a January robbery was sentenced Tuesday in Cayuga County Court to time in prison.
On Jan. 26, Vest was with Starling-Harvey in the back of a car on Dublin Hill Road in Ledyard. Loiacono had been driving and lured a man into the vehicle. Starling-Harvey admitted stabbing the victim, and Vest attempted to steal money and phones from him.
The Cayuga County Sheriff's Office previously reported that the incident stemmed from a disagreement, and that the parties knew each other.
Cayuga County District Attorney Jon Budelmann said in court on Tuesday that the prosecution was prepared to move forward with the plea bargain, and Fandrich sentenced Vest to 3.5 years in prison followed by five years of post-release supervision.
"I think it's a particularly sad scenario we have in front of us," Budelmann said, noting Vest's circumstances and the victim's injuries.
Vest will also pay $890 in restitution to the victim, an amount that will be split between him and his co-defendants. 
You have free articles remaining.
• Motions in the case involving defendant Darryl Nottage, 56, of 136 Dunning Ave., Auburn, was adjourned out to September.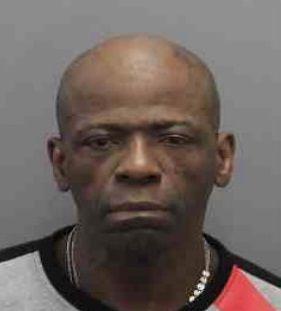 Defense Attorney Norman Chirco requested the adjournment on Tuesday, saying he received a letter from the DA's office that retracted a previous plea bargain. Budelmann said the offer in the letter has been the same since June.
"This has just taken me by surprise," Chirco said. Fandrich adjourned the motions until Sept. 3.