AUBURN — An Auburn man was sentenced in Cayuga County Court on Tuesday to five years in prison, and was granted an override of violent felony status.
Defense attorney Joseph Sapio said in court on Tuesday that Allen had a "substantial" history of drug addiction and requested that Judge Mark Fandrich consider a violent felony override and a shock camp component be added to the sentence for additional "discipline, drug treatment and drug care." 
Cayuga County District Attorney Jon Budelmann said he didn't believe those requests would be appropriate and noted that there were other charges satisfied by Allen's plea. Allen's plea satisfied additional charges of fourth-degree grand larceny related to a firearm and another charge of fourth-degree criminal possession of stolen property, both class E felonies.
Fandrich did not grant Allen shock camp on Tuesday. "I do believe Mr. Allen's underlying cause, the driver of this crime spree, is (his) addiction. On that basis, I'm going to grant the violent felony override," he said.
Allen received the previously promised sentence of five years in prison followed by five years of post-release supervision on the burglary charge. He will also concurrently serve two sentences of 1.3 years for the possession and welfare fraud convictions, both of which carry maximum sentences of four years in prison.
• Christopher Liddle, 31, formerly of 5126 Route 34, in Auburn, was sentenced to four years in prison followed by five years of post-release supervision. 
You have free articles remaining.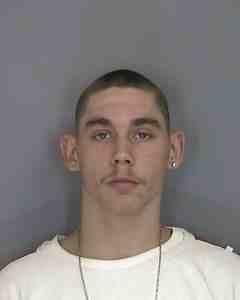 Auburn police tackled Liddle when he charged at them on Feb. 26 while holding a folding knife, after officers responded to a domestic disturbance at a Cottage Street residence. Police said at the time that a verbal argument escalated when Liddle stomped on a woman's bare feet with his work boots and continued to harass her by pushing her into a door and punching her in the head. He fled the scene before police arrived.
Though Budelmann said he felt Liddle made statements in the pre-sentence investigation that minimized his actions, he said he didn't see a reason to change the previously agreed upon sentence.
• Fandrich postponed the sentencing of 33-year-old Michael Gainey to Sept. 10. Gainy pleaded guilty June 11 to second-degree attempted criminal possession of a weapon, and was promised a conditional sentence of five years in prison followed by three years of post-release supervision in exchange for his plea.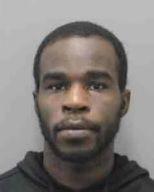 Fandrich adjourned sentencing so the prosecution could review the case in response to defense attorney Rome Canzano's request for a violent felony override.