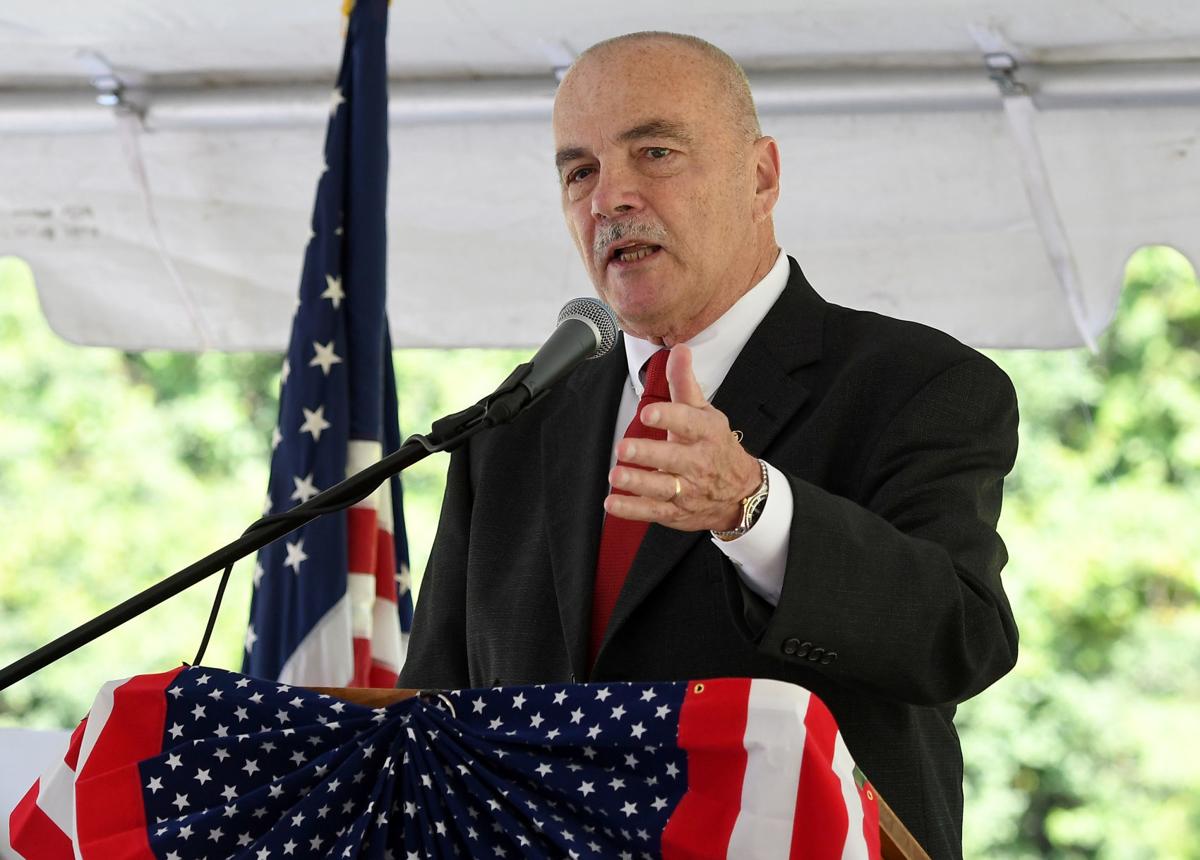 Auburn's mayor will be the first guest in the spring semester season of public affairs television shows produced by students at Cayuga Community College.
Mayor Michael Quill will appear at 7 p.m. Tuesday on "Inside Government with Guy Cosentino" to talk about city matters, including the $10 million Downtown Revitalization Initiative, the status of the minor league baseball in Auburn and capital projects planned by city officials. The show airs first on Spectrum Cable channel 12, and it will replay at 8 p.m. Tuesday, Feb. 25. Another replay, via Auburn Regional Media Access' feed, will take place at 5 p.m. Saturday, Feb. 22, and Sunday, Feb. 23, on Spectrum 12 and 98 and FiOS Verizon channel 31.
Following the mayor's appearance on Tuesday, "Beyond the Front Page with Guy Cosentino" will air at 7:30 p.m. and feature ARMA Board President Robert Penafeather, Vice President Steve Keeler and Treasurer Carey Eidel. A replay on Spectrum 12 is set for 8:30 p.m. Tuesday, Feb. 25, as well as 5:30 p.m. Saturday, Feb. 22, and Sunday, Feb. 23, on Spectrum 12 and 98 and FiOS Verizon channel 31 via ARMA.
Guests planned this semester include Auburn Superintendent of Schools Jeffrey Pirozzolo, representatives of the Cayuga County Health Department and theater director Melody Brooks, who will be presenting three plays at Cayuga County Community College Feb. 28-29, including "Suffragists From The Stage." In addition, the studio plans to host the annual Auburn Enlarged School District Board of Education candidate forum, a forum for the April special election for the 50th Senate District and also for the Democratic candidates running for the 24th Congressional District to challenge incumbent Republican U.S. Rep. John Katko.
Audio from the shows are broadcast starting at 10 a.m. Saturday the CCC radio station, WDWN–89.1 FM. They are also available at the telecom department's YouTube page.
Viewers who wish to pose questions for any of the show's guests can send an e-mail to cozguytho@aol.com.
The shows are taped at the college by the students of the Cayuga County Community College's Telecom/Media Department. Spring semester programming will resume in February.
Get local news delivered to your inbox!
Subscribe to our Daily Headlines newsletter.