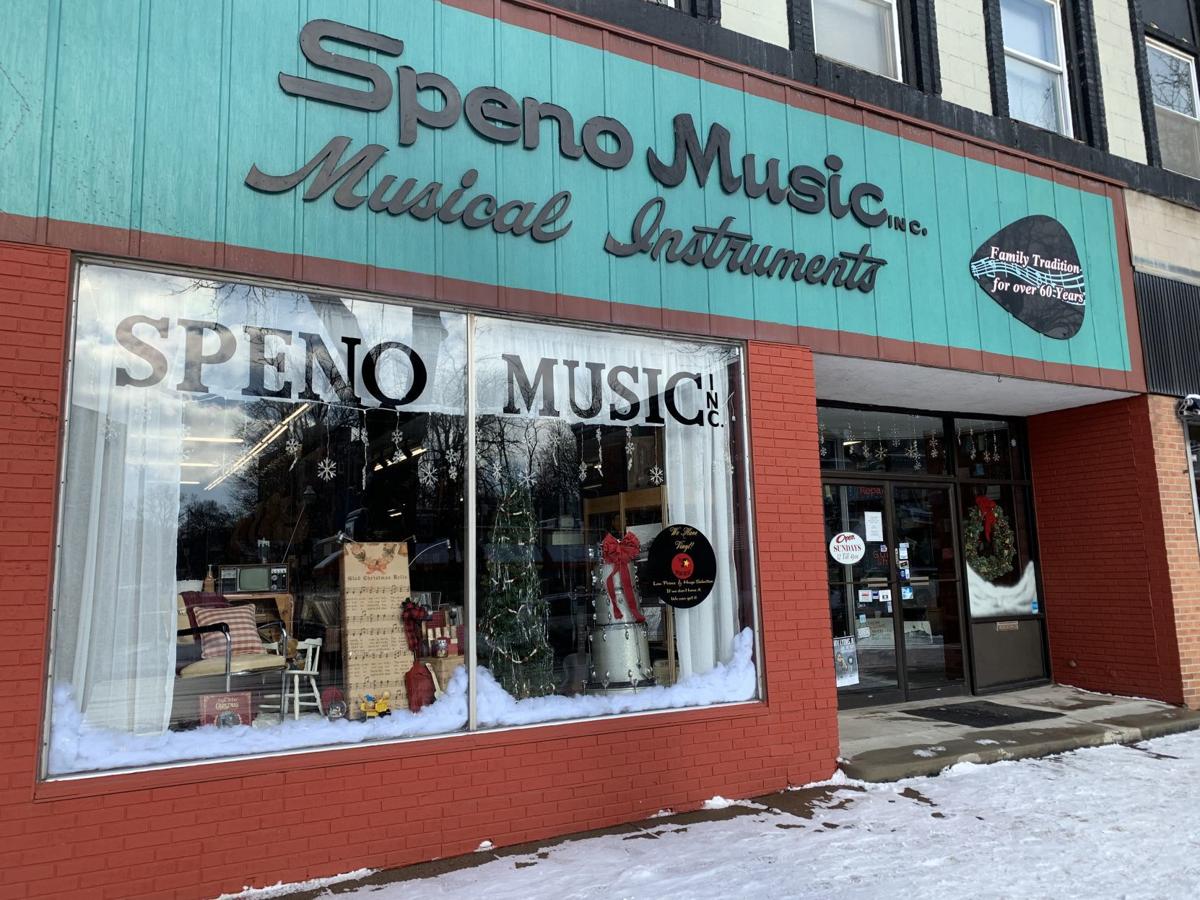 The Auburn City Council is scheduled to vote this week on a proposed agreement to give a downtown Auburn business extra time to pay off $85,000 in delinquent property taxes.
Speno Music Inc., founded in 1948 and currently operating at its 3 E. Genesee St. building, has been delinquent in property taxes since 2009. The company, which sells, rents and services musical instruments, is proposing to pay off its balance at 3% interest by January 2030. In exchange, the city would waive its right to foreclose on the property.
A council resolution on Thursday's meeting agenda says the city would make the deal "to support the Speno Music Store and the company's continued success in Auburn." It also references the impact the business has on the community. "The Speno Music Store continues to add value to the City of Auburn by providing employment opportunities and music retail services to residents," the resolution states.
According to the city treasurer's office, the amount of property taxes owed includes city, Cayuga County and Auburn Enlarged City School District taxes. While the delinquency dates back to 2009, payments totaling $15,950 were made on the property from 2014 through 2017, with that amount applied to the oldest taxes owed.
Under the terms of the proposed deal, Speno Music would also stay current on all property tax bills going forward. To pay off the back taxes, the city would immediately apply a $20,000 payment the company made into an escrow account last fall, and the balance would be paid off in monthly installments of $626.
If Speno Music defaults on the terms of the deal, the city would have 10 days to notify the company of the default and the company would have 15 days to make the required payments. After that, the city could move forward with tax foreclosure proceedings.
The request for the property tax deal comes about two months after a pair of transfers of the 3 E. Genesee St. property. The estate of the late Nicholas P. Speno Jr. transferred the property to company President Michael Speno, who then transferred it to Speno Music Inc. The property is currently assessed at $154,500.
The request also comes as Michael Speno is facing a Child Victims Act lawsuit in state Supreme Court in Cayuga County. In September, Florida resident Patricia Rabinovich sued Speno in a complaint that alleged abuse while Speno was dating and then married to Rabinovich's sister from 1976 to 1983. Rabinvoch alleged that the abuse started when she was 9 years old. Speno has denied the allegations and is asking the court to dismiss the lawsuit.
Speno's attorney in the lawsuit, Mark T. Whitford Jr., said Wednesday that the property tax matter is unrelated to the pending lawsuit.
Get local news delivered to your inbox!
Subscribe to our Daily Headlines newsletter.