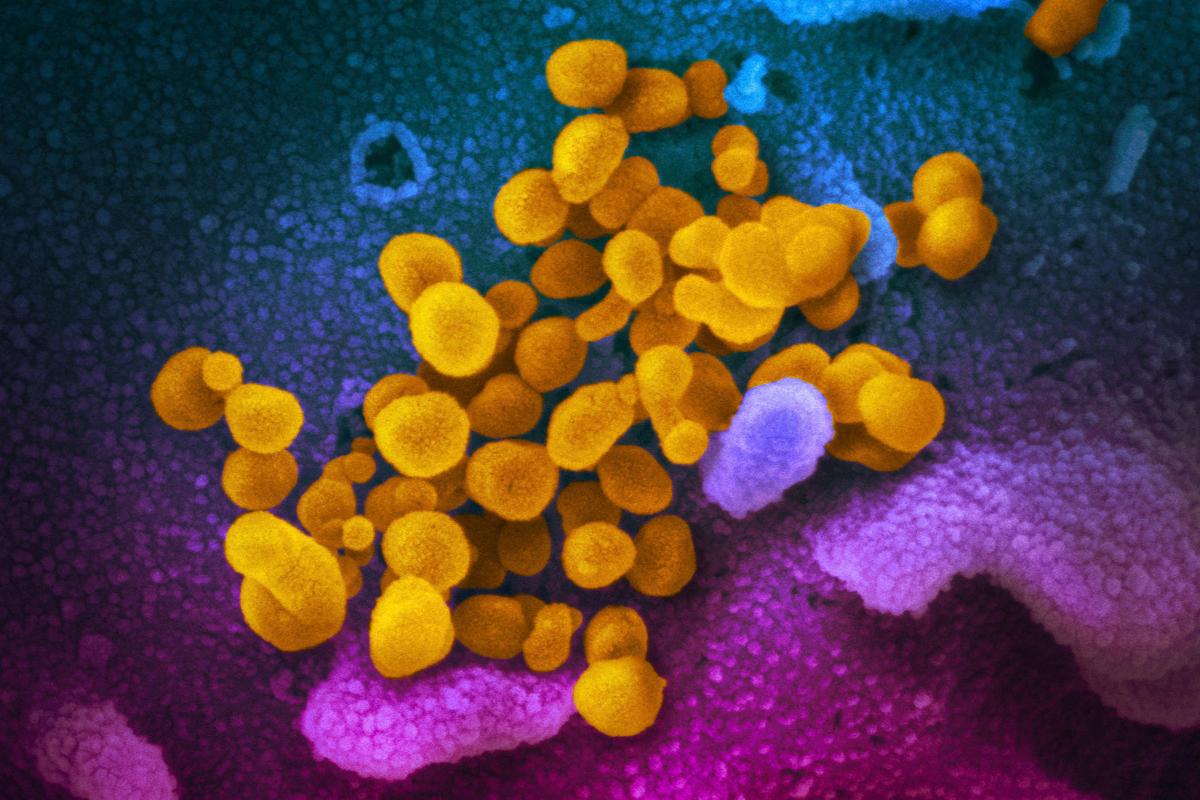 An employee at Finger Lakes Center for Living in Auburn tested positive for COVID-19 on Friday. 
Matthew Chadderdon, vice president of marketing and public affairs for Auburn Community Hospital, which owns the nursing home, said Saturday that the employee was asymptomatic when they tested positive for the virus. 
The state requires that all nursing home employees are tested at least once a week. It was part of the routine testing that the positive case was discovered. The employee received a rapid test, which means the results were available minutes after the sample was collected. 
After the nursing home learned of the positive test, Chadderdon said the employee was sent home. The state and Cayuga County health departments have been notified, he added. 
The nursing home has more than 75 residents. Families of the residents were contacted by phone to notify them of the case. 
"Residents are being tested (Saturday morning) and staff will continue to follow (state Department of Health) and epidemiologists recommendations and monitor residents and staff health regularly," Chadderdon said. "FLCL has met with staff and residents and reinforced all the appropriate health and safety requirements to keep residents and employees safe." 
Finger Lakes Center for Living will continue to monitor residents and employees will be screened at the beginning of each shift. Chadderdon said the residents tested negative for COVID-19 on Saturday. 
Chadderdon noted that it's the first positive case at the nursing home. There has been one other case involving an employee at a Cayuga County nursing home — a staff member at The Commons on St. Anthony in Auburn tested positive within the last month. It hasn't been revealed whether any nursing home residents in Cayuga County's four skilled nursing facilities have tested positive for COVID-19. 
Nursing homes have been a concern because they are congregate facilities where COVID-19 can easily spread. While Cayuga County hasn't had an outbreak in any of its nursing homes, other counties have reported numerous cases and deaths among employees or residents. 
Statewide, there have been 3,542 confirmed COVID-19 deaths and 2,718 presumed deaths in nursing homes. Gov. Andrew Cuomo has been criticized for a March policy that prevented nursing homes from refusing to admit or re-admit residents "solely based on a confirmed or suspected diagnosis of COVID-19." The directive also prohibited nursing homes from requiring hospitalized residents from being tested for COVID-19 before they are admitted or re-admitted.
That policy has been reversed — it's no longer available on the state Department of Health's website — but there are other strict guidelines for nursing homes, including the mandate that every employee is tested at least once a week. It was previously a twice-a-week requirement, but Cuomo amended the order earlier this month. 
Nursing home visitation has been prohibited since mid-March. Chadderdon said Finger Lakes Center for Living implemented visitor restrictions before the state mandate took effect. 
"Auburn Community Hospital has very strict health and safety standards and will continue to aggressively ensure we are protecting our residents and our employees," he said. 
Politics reporter Robert Harding can be reached at (315) 282-2220 or robert.harding@lee.net. Follow him on Twitter @robertharding.
Concerned about COVID-19?
Sign up now to get the most recent coronavirus headlines and other important local and national news sent to your email inbox daily.