AUBURN — An Auburn man accused of stealing more than $2,000 worth of goods from a neighbor's apartment was offered a plea bargain in Cayuga County Court on Tuesday. 
The prosecution offered Peglow a sentence on Tuesday of three to six years of incarceration, possibly in the Willard Drug Treatment Campus in Seneca County, if he pleaded guilty that day. 
Defense attorney Sam Tamburo requested that Judge Mark Fandrich allow a "reasonable" adjournment so that he could discuss the option with his client, who indicated in court that he wasn't ready to plead at that moment.
Fandrich granted the adjournment and set a date for Peglow to reappear on Sept. 10. If Peglow decides not to accept the offer at that time, Fandrich said he would set a new date for the prosecution to file its response to Tamburo's motions.
Peglow is charged with second-degree burglary, a class C felony, fourth-degree criminal possession of stolen property, a class E felony, as well as the class A misdemeanors of fifth-degree criminal possession of stolen property and petit larceny.
• Mikal Holbrook, 21, was released from Cayuga County Jail to stay with his mother at her Woodlawn Avenue residence in Auburn after he was evaluated and approved for drug court.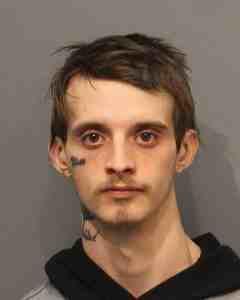 You have free articles remaining.
Register for more free articles
Stay logged in to skip the surveys
In exchange for pleading guilty to first-degree falsifying business records, a class E felony, Holbrook was promised five years of probation with the possibility of drug court. If he didn't qualify for drug court, he would've likely received six months of shock probation in Cayuga County Jail followed by five years of post-release supervision.
Holbrook's living situation has been a source of concern during court proceedings. Fandrich ended up issuing a bench warrant for Holbrook's arrest on July 31 when he didn't show up for court. Defense Attorney John Price explained at the following court appearance that his client didn't have a working phone and wasn't staying at his former address. 
"It seems he's had the opportunity to do more thinking and moving forward in the appropriate ways," Price said on Tuesday.
• Gary Dellostritto, 38, of 275 Seymour St., Apt. 2, was remanded to Cayuga County Jail for allegedly violating a condition of his probation by not registering his Facebook account.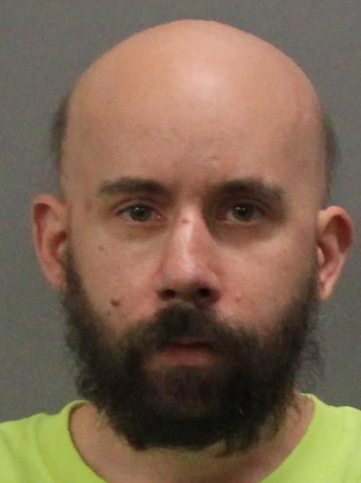 Probation Officer Nicholas Flanigan said on Tuesday there were "a few concerning points." It was discovered during a meeting with the probation department that Dellostritto had an unregistered Facebook account that he was using to hold multiple conversations and exchange pictures, Flanigan said. He couldn't see what the pictures were of.
Defense Attorney Mario Gutierrez said Tuesday that Dellostritto was mainly messaging with family members and that he misunderstood that condition of his probation. Gutierrez asked that his client be released on his own recognizance, but Budelmann recommended after reviewing screenshots of the messages that Dellostritto be held in custody until his next hearing.
Fandrich remanded Dellostritto to the Cayuga County Jail and set his next appearance for Sept. 10.