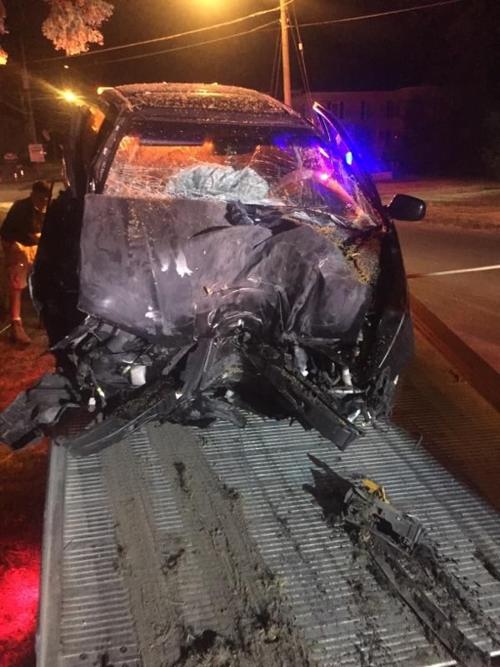 The Auburn Police Department released an advisory Wednesday after a driver reportedly crashed into a tree while playing "Pokemon Go."
The augmented reality smartphone game calls for players to catch virtual Pokemon in real-life locations. However, a 28-year-old driver — distracted while playing "Pokemon Go" — ran his vehicle off the road and crashed into a tree Tuesday night in the area of 144 Owasco St., according to the APD.
Police said officers responded at around 10:44 p.m. and the driver admitted to actively playing the game, which distracted him as he headed northbound on Owasco Street. Auburn Police Chief Shawn Butler said the driver suffered cuts to both legs and was disoriented, but was not seriously injured. He was transported to Auburn Community Hospital via TLC Ambulance. 
"The engine was actually starting to come into the passenger compartment," Butler said. "Extremely lucky."
An investigation is ongoing. Butler said tickets will likely be issued following the investigation. The name of the driver was not available Wednesday. 
The APD advisory reminds players to use "common sense" when playing "Pokemon Go." The police department advises players to remember not to use the application while driving a motor vehicle or riding a bicycle.
"Pokemon Go" players have also been advised of the following by APD, as per Wednesday's advisory:
• Do not trespass onto private property to catch a Pokemon
• Be aware of your surroundings
• Use caution when sharing locations — strangers can see your location information
• Travel in groups in public, well-lit areas
Staff writer Greg Mason can be reached at (315) 282-2239 or greg.mason@lee.net. Follow him on Twitter @CitizenMason.