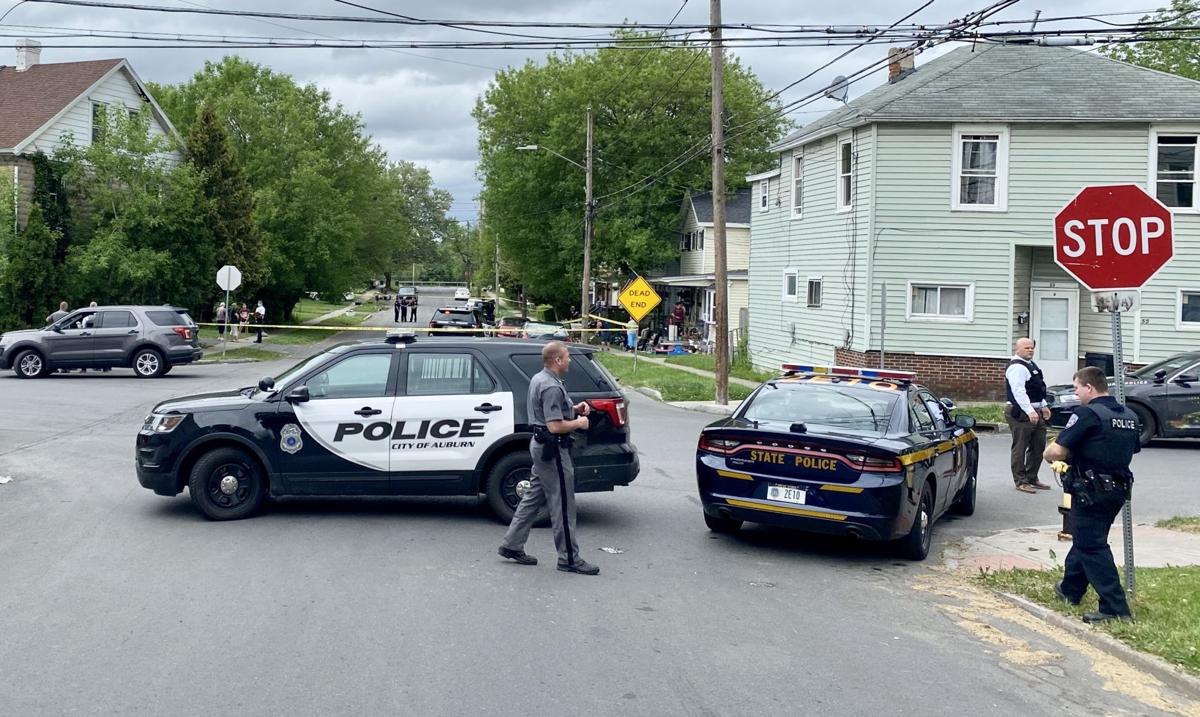 The Auburn Police Department is looking for a suspect involved in a shooting Thursday afternoon that resulted in a 21-year-old man being injured.
In a press release, APD said it responded to a report of multiple shots fired at 12:48 p.m. in the area of Jefferson and Orchard streets. The people involved in the shooting had fled by foot or in several vehicles seen in the area by the time officers reached the scene.
At approximately 1:16 p.m. officers were advised that a man with a gunshot wound had arrived at Auburn Community Hospital and it was determined he was involved in the incident. The man, a 21-year-old Auburn resident, sustained one gunshot wound that appeared non-life threatening, but he was  transferred to University Hospital in Syracuse for further treatment, police said. His condition is unknown as of late Thursday afternoon.
According to the  press release, after speaking with several witnesses, police developed a suspect description: A black male in his early 20s, approximately 6-feet tall with a thin build, wearing blue shorts or pants with a white shirt. He was last seen running to the west on foot on Orchard Street from Jefferson Street. Police said suspect should be considered armed and dangerous as the weapon used in this incident has not been recovered.
The Auburn Police Department was assisted by the Cayuga County 911 center, Cayuga County Sheriff's Office, Cayuga County District Attorney's Office and the New York State Police.
The investigation is ongoing and anyone with information regarding this incident can contact Det. Sean DeRosa at 315-255-4706 or the Auburn Police Department at 315-253-3231. Callers may remain anonymous.
In the minutes after the shooting, police officers were collecting evidence and interviewing neighbors. A section of Jefferson street was blocked off with crime-scene tape.
A neighborhood resident, Lisa Dennis, told The Citizen she was outside with her daughter when she saw two cars pull up, with one man holding a machete and another man firing a gun. She did not see if anyone was hit.
"I had my baby outside so we took off running," she said.
The incident happened in the same area where another "shots fired" incident took place earlier this month. In that case, Auburn police said 29-year-old Auburn resident Morgan Ferraraccio allegedly fired three rounds into the air, which police said stemmed from a confrontation related to a "prior domestic incident at the same location." She was charged with two misdemeanors.
Get local news delivered to your inbox!
Subscribe to our Daily Headlines newsletter.