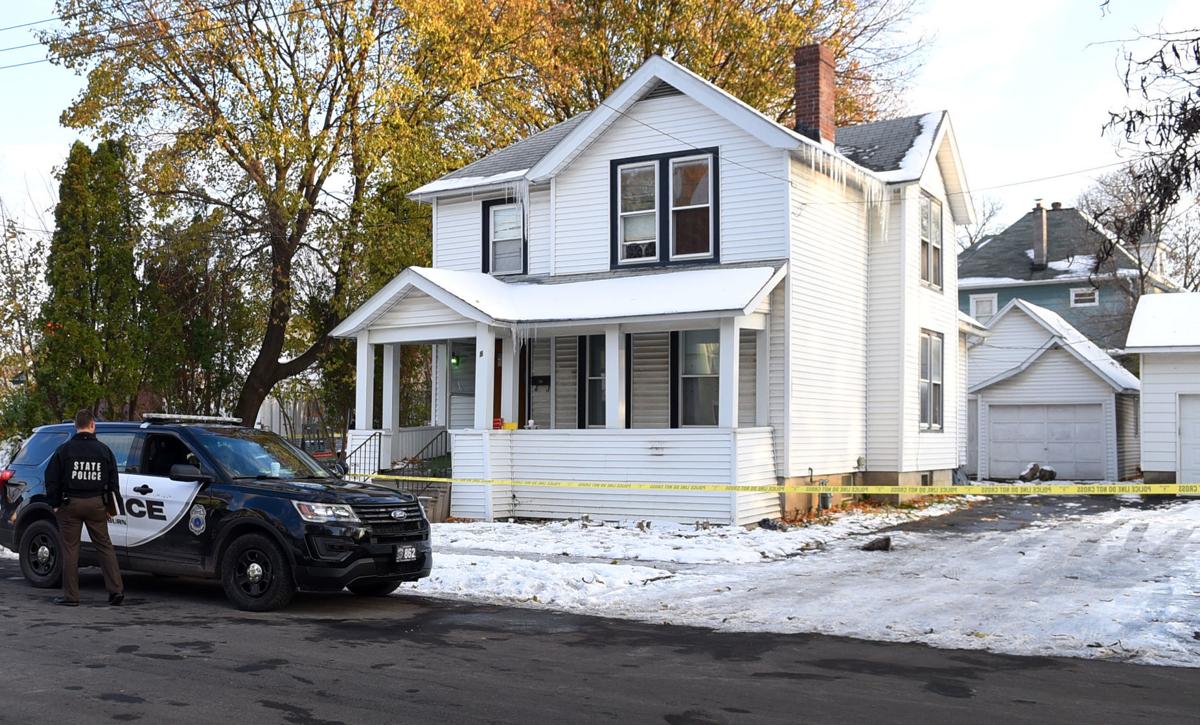 Six months after a homicide took place there, the Auburn Police Department took what it called "an unprecedented stand" against the owner of the house at 8 Delevan St. in the city.
In a Facebook post Wednesday, the department said it served a Notice of Public Nuisance and Opportunity to Abate Public Nuisance that day to the owner and resident of the home. The department said it served this notice because the house has been the subject of 47 calls that required a police response over the past 10 months. The calls have reported drug activity, domestic incidents, assaults, possession of stolen property, excessive noise and suspicious activity. They have led to numerous arrests, the department said.
Those arrests include murder charges for three men accused of shooting Joshua Poole at the house on Nov. 15: Gage Ashley for first-degree murder, Tyree Anglin for second-degree murder and Lucciano Spagnola for second-degree murder. The killing of Poole, 36, was related to what Auburn Police Department Chief Shawn Butler called the "scourge of illegal narcotics."
According to Cayuga County property records, the owner of the house is Brandt C. Wright, of Moravia.
As a result of the notice, corrective action to stop criminal activity on the property must be taken within 30 days. If not, the city will file a civil complaint against the property owner, seeking condemnation of the house for a year.
"Let this serve as fair warning to the occupants of this particular house and others like it in the city of Auburn," the department said on Facebook. "We the Auburn Police Department and our collaborative army of citizens will work together and use every resource at our disposal to seek relief from your criminality in order to protect our community, our neighborhoods and our families."
Get local news delivered to your inbox!
Subscribe to our Daily Headlines newsletter.