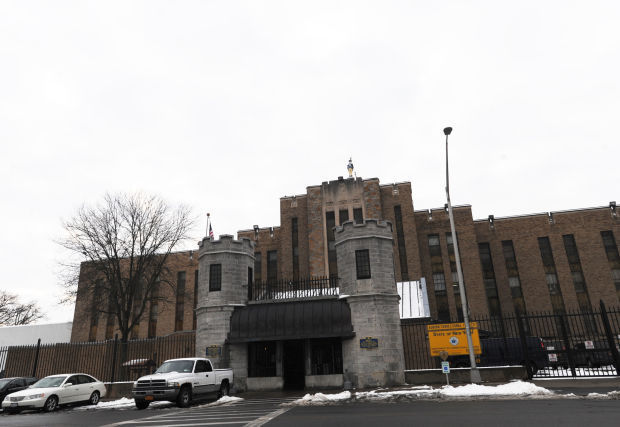 Bids were due Wednesday for a multi-million dollar video and audio monitoring system at Auburn Correctional Facility, something the state Department of Corrections and Community Supervision say will be implemented soon.
The project could cost anywhere from $11 million to $17 million, according to a legal advertisement published in The Citizen Feb. 6 calling for bids for construction, HVAC and electrical work for the facility-wide CCTV and audio monitoring system and recording room. As of Wednesday afternoon, a total of 17 bid documents for the various components of the project were purchased from the Office of General Services. Two Auburn companies purchased documents. 
The site-wide system will be entirely new to ACF, a DOCCS spokesperson said, adding the facility currently has cameras in limited locations. DOCCS expects the installation of the system at Auburn's prison to be completed in the near future.
"These cameras will permit Auburn Correctional Facility to provide enhanced safety and security for our staff and inmate populations," a DOCCS spokesperson said in an email. "The Department plans to blanket all of its maximum security facilities and some large medium security facilities with these new cameras."
The installation of the system, which will be rolled out to other state facilities over time, will "serve as an invaluable tool in the ongoing battle against drugs and contraband in the state's prisons, as well as an asset in investigations into incidents involving both inmates and staff," DOCCS said.
According to DOCCS statistics from 2012 to 2015, Auburn's prison had the most contraband per inmate. It also had the third-highest total contraband reported of all 54 maximum- and medium-security facilities and ranked fourth for weapons and second for drugs.
At 28 years old, Nicholas Cortese has been incarcerated for more than a third of his life. 
"In some aspects, it's a good tool because the inmates know they're on camera," said Joe Miano, vice president of the the western region of the state's Correctional Officers and Police Benevolent Association, the union representing corrections officers at ACF.
"It's something that's going to be implemented in facilities everywhere ... it's going to be a way of life," Miano said of the cameras, adding that once funding is available in the future he expects facilities to get body cameras for corrections officers as well.
While cameras can be a positive tool and inmates may be more reluctant to commit criminal offenses, Miano said, officers also have concerns that the video footage could be used against them if their reports don't match up with what was seen on camera. It can be difficult for officers to pull from their recollection to write a report since prison incidents involving inmates are highly stressful and can happen quickly.
Sometimes incidents in prisons last 25 seconds, Miano said, but that's a long time when you're an officer fighting to restrain an inmate, making immediate decisions for the safety of all in the facility. While someone in DOCCS, for example, could sit and watch a video over and over again to see exactly what happened from multiple angles, the officer has to write a report without the benefit of being able to see the video.
In corrections officers training programs, Miano said, prison incidents would be simulated in front of about 25 people, and afterward there would be 25 slightly different variations depending on who and what different people focused on.
"The video doesn't show the emotions (or stress) the officer is dealing with at the time," Miano said, adding that if an officer is focused on successfully putting handcuffs on an inmate, they are not able to focus on what everyone else around is, or isn't, doing.
DOCCS said the CCTV systems will be rolled out over time. The department will first focus on retrofitting the state's maximum security facilities and then will focus on the large medium security prisons.
Get local news delivered to your inbox!
Subscribe to our Daily Headlines newsletter.