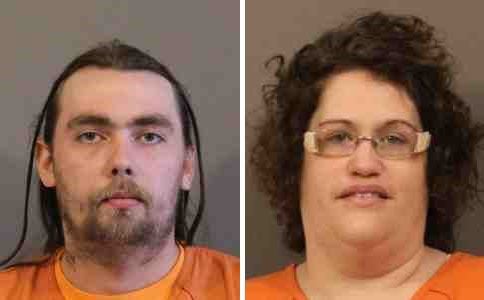 The Auburn Police Department arrested two people Wednesday on felony drug charges following investigations by multi-agency Finger Lakes Drug Task Force, said Deputy Chief Roger Anthony.
Bishop Todd James Prenatt, 24, of 229 Woodlawn, Auburn, is accused of selling an amount of marijuana greater than one ounce to a member of the task force in 2018, Anthony said. Prenatt was indicted July 11 by a grand jury and arrested Aug. 21 on a charge of third-degree sale of marijuana, a class E felony.
Anthony said Kilie Anne Harvey, 33, of 18 South Lewis St., Auburn, is accused of selling less than one 1/2 ounce of cocaine to a task force agent twice in 2018 and was indicted by a grand jury on June 5. Harvey was also charged Aug. 21 with third-degree criminal sale of a controlled substance and third-degree criminal possession of a controlled substance, both class B felonies.
Anthony was unsure whether Harvey and Prenatt were still being held in Cayuga County Jail as of Thursday afternoon. Both were scheduled for arraignment in Cayuga County Court.
Get local news delivered to your inbox!
Subscribe to our Daily Headlines newsletter.