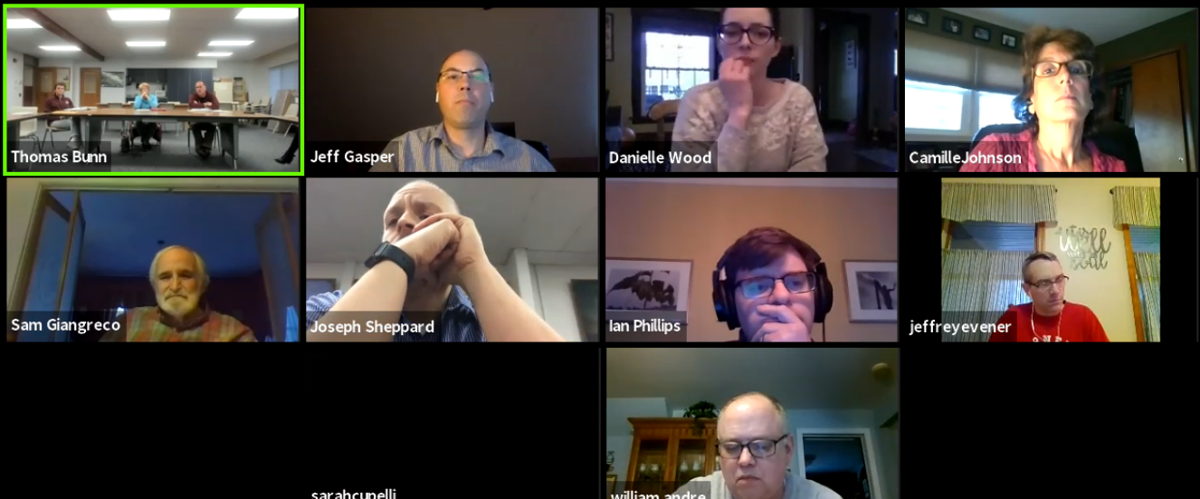 The Auburn Enlarged City School District presented some preliminary 2020-21 budget numbers at a board of education meeting Tuesday following the revised state budget numbers due to financial issues prompted by the coronavirus pandemic.
Most Cayuga County-area schools, including Auburn, are set to receive less state aid than what Gov. Andrew Cuomo proposed in January due to a massive revenue drop because of economic issues caused by the outbreak. Auburn Superintendent Jeff Pirozzolo said after Tuesday's board meeting that Gov. Andrew Cuomo's office announced earlier in the month that the governor will be able to announce adjustments to aid to districts on a quarterly basis.
District business official Lisa Green said during Tuesday's meeting, which was held via the video conferencing service Zoom and livestreamed through the district's website, that the district's current proposed property tax increase is 1.67%, equal to the district's tax cap established by the state.
Pirozzolo said after the meeting that the district's current proposed spending for the 2020-21 school year is around $81.4 million, a boost from the current year's amount of around $78.9 million. The district's current budget gap is around $1.7 million. The district could fill that gap using reserves and not fill some positions through attrition, provided the state doesn't alter aid.
The possibility of losing state funding later into the budget process makes it difficult to plan, Pirozzolo said. He said the district not receiving that 1.67% in revenue would be equivalent to not getting $530,000, which would equate to up to 10 staff cuts.
Last month, school board elections were postponed until at least June 1. Board and budget elections usually take place in mid-May. Pirozzolo said after Tuesday's meeting that the district hasn't received any clarity on further details regarding the adoption of a proposed budget, the handling of public hearings and voting.
Staff writer Kelly Rocheleau can be reached at (315) 282-2243 or kelly.rocheleau@lee.net. Follow him on Twitter @KellyRocheleau.
Get local news delivered to your inbox!
Subscribe to our Daily Headlines newsletter.