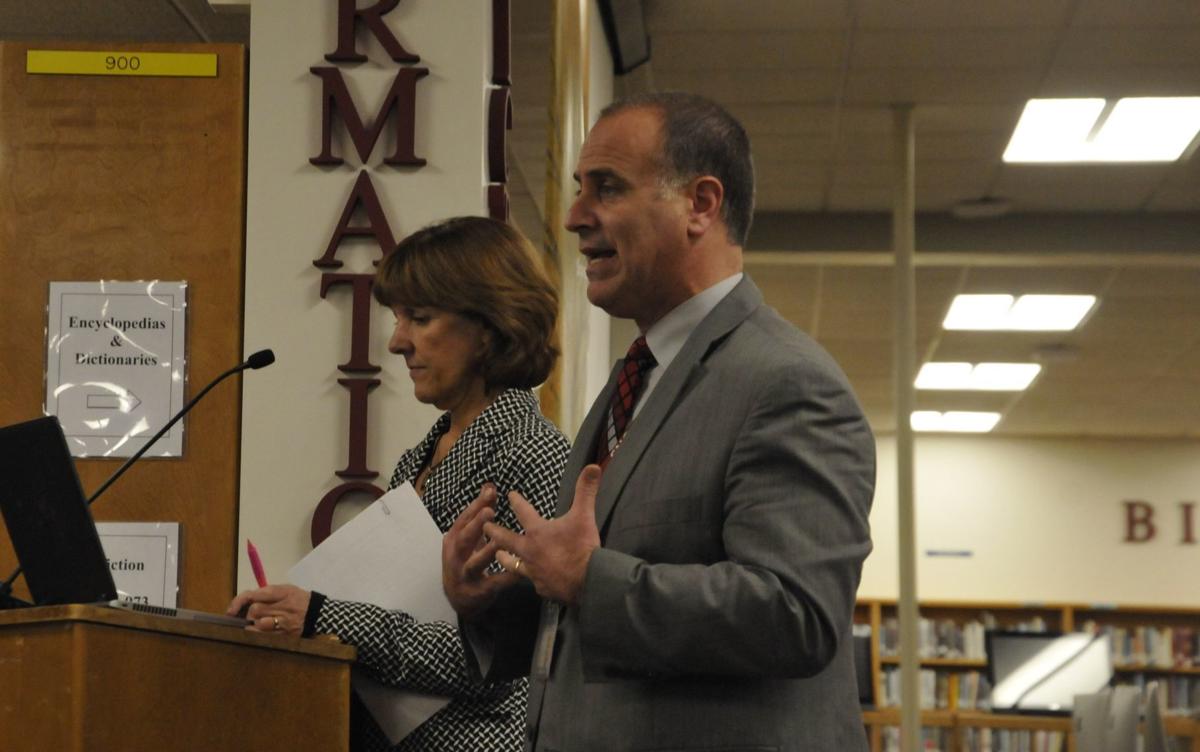 AUBURN — The Auburn Enlarged City School District Board of Education is set to vote on whether to allow the district to tax consumer utilities.
Small city school districts are able to impose taxes on utilities under state law. At a meeting Tuesday night, the Auburn board approved holding a public hearing on the proposal before a board meeting Jan. 28, when the board will vote on whether to impose taxes.
District Superintendent Jeff Pirozzolo and business official Lisa Green talked about the subject at a presentation Tuesday. Green said the utility taxes would apply to all residents and businesses within the school district — except those that are tax-exempt. The district could go up to 3%, and would include natural gas, propane, electricity, telephone, cell phones and coal. Green noted there would be some exclusions, including international calls. 
Currently, 25 small city school districts in the state have implemented the taxes, Green said. She added that the district would be required to hold a public hearing, then a majority board vote. If the board approves the taxes, it would be effective June 1, so the district would need to "send it to the state" by March 1. Green said the district would probably first receive money from it in October.
You have free articles remaining.
If the district were to go up to 3%, Green said, the district hopes it would collect an estimated $600,000, but she and Pirozzolo noted they hope it would be a lot more than that. Half of that revenue would go toward creating positions, Pirozzolo said. He said that $300,000 would go toward creating four jobs, with the other half put in a reserve for future staffing.
"We wouldn't have to consider this if the state would fix the funding formula and give us just close to what the average districts gets around the state," board member Ian Phillips said. "But we are forced to consider this because we don't want to deny our students the education that they deserve."
The school district has long argued that it has continually not received its fair share of funding and that that the foundation formula needs revisions and to be fully funded. The district had previously said it spends $18,273 per pupil, well under the statewide district average of $24,712. The district has argued that Auburn has not received the foundation aid — the base aid a district can receive — it should get while wealthier districts have gotten more.
"The lack of foundation aid has put us in this place where we have to find new revenue sources. If we fully received our foundation aid, then this may be a topic that we wouldn't move forward with in the future," Pirozzolo said.
He added that if the board approves the taxes, they would be able to repeal it in the future if everything were to be "fixed and fully funded."
Staff writer Kelly Rocheleau can be reached at (315) 282-2243 or kelly.rocheleau@lee.net. Follow him on Twitter @KellyRocheleau.