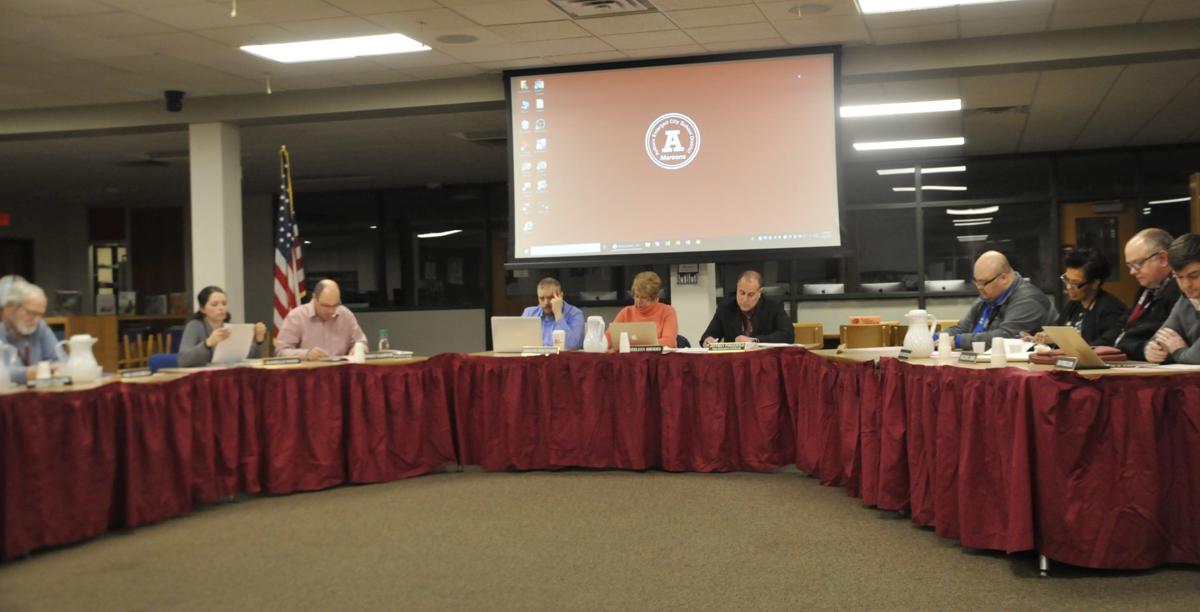 AUBURN — Following a lawsuit filed last year alleging the Auburn Enlarged City School District failed to stop the sexual abuse of a student that began in 1978 by a former teacher, the district is now pursuing legal action against that teacher.
In October, Colorado resident Pamela Deacon O'Grady filed a lawsuit in state Supreme Court in Cayuga County that accused the district and the board at the time of failing to stop, prevent or report her alleged sexual abuse by former music teacher and marching band director Thomas R. Camp.
The district's board of education approved a resolution at its meeting Tuesday night to pursue legal action against Camp. A resolution on Tuesdays's board meeting agenda said the district wanted to enact the action against Camp "in an effort to protect the interests of the District."
Superintendent Jeff Pirozzolo said before the meeting that the district would be seeking any potential compensation and monetary damages. The resolution also said the district would commence action against Camp for "other appropriate causes of action."
A lawsuit filed Thursday accuses the Auburn Enlarged City School District and its board of e…
"We're just trying to shield and protect the school district from any liability that could come from the lawsuit, and also as well as protecting our taxpayers," Pirozzolo said.
O'Grady's filing fell within the one-year window for time-barred cases allowed for by the New York State Child Victims Act. The act, signed into law in 2019, extended the statute of limitations for child sexual abuse civil claims until victims turned 55 years old, or until 28 years old for felony child sex abuse charges.
One of the lawyer's representing O'Grady said the district's action doesn't change their position that the district was negligent in how it handled the matter.
"Pamela continues to pursue justice, and the school district's claim against Thomas Camp will have no effect on our claim against the institution that failed to protect her," attorney Laura Ahearn said Tuesday.
Ahearn previously said Camp was not named as a defendant in the suit because the case is about holding the people who should have been making sure the abuses didn't happen responsible.
"Basically, we're going after the people that are responsible for hiring and supervising Camp. So the case is about institutional responsibility for those that are in positions that have access to children and vulnerable individuals," she previously said.
O'Grady's lawsuit said the sexual abuse itself started in 1978 and lasted until 1983, when she was in college. The suit said Camp abused O'Grady on at least 630 occasions between 1978 and his June 1980 employment termination from the district, with a further 350 occasions from then until her graduation in 1981.
The case names five causes of action against the defendants, claiming they failed to provide proper supervision, failed to take steps to stop or prevent the abuse, did not provide training to teachers, administrators or students on sexual abuse, failed to provide a safe environment, and failed to report the abuse to authorities upon discovery.
In 2017, before the Child Victim's Act was passed, O'Grady spoke to The Citizen about her abuse, wanting to encourage other abuse victims to come forward with their stories and to advocate for the law's passage.
Camp could not be reached by The Citizen Tuesday night for comment on the district's action. He denied O'Grady's abuse claims when contacted by The Citizen in 2017.​
Staff writer Kelly Rocheleau can be reached at (315) 282-2243 or kelly.rocheleau@lee.net. Follow him on Twitter @KellyRocheleau.
Get local news delivered to your inbox!
Subscribe to our Daily Headlines newsletter.