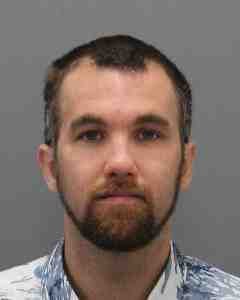 AUBURN — An Auburn sex offender was sentenced to prison for failing to report social media accounts.
In Cayuga County Court Thursday, Strecker was sentenced for two counts of failure to register internet accounts under state corrections law, class E felonies, as well as violating probation.
Cayuga County District Attorney Jon Budelmann said Strecker was on probation for a 2014 conviction of second-degree rape. Strecker must register as a sex offender for the rest of his life for having consensual sex with a 14-year-old girl in the summer of 2013.
Due to Strecker's mental health and learning disabilities, Cayuga County Judge Thomas Leone sentenced Strecker in October 2014 to six months in jail and 10 years on probation both for the rape charge as well as choking another victim in January 2014.
Budelmann said Thursday that community supervision is "just not working" and he hopes Strecker "will take advantage of treatment while he's (in prison)."
"I want to apologize for coming back into your court again," Strecker said. "It's no one's fault but my own ... I've made mistakes in my life (and I need) to learn from them."
For each count of failing to report internet accounts, Leone sentenced Strecker to one to three years in prison and for violating probation, Strecker was sentenced to a determined two years in prison with 10 years post-release supervision. The sentences will all run concurrently.
• A former Auburn Correctional Facility inmate pleaded guilty to possessing a makeshift stabbing weapon in prison.
During a frisking at the prison in December 2017, Mark Brown, 25, was found with a 5-inch sharpened toothbrush that could be used to stab someone and two paper bundles of marijuana, police previously reported.
In court Thursday, Brown said he had the toothbrush for protection and admitted to knowing it was unlawful to possess a weapon.
While originally charged with first-degree possessing dangerous contraband in prison, a class D felony, and second-degree possessing contraband in prison, a class A misdemeanor, Brown plead guilty to one reduced charge on Thursday.
In light of Brown's guilty plea to first-degree attempted promoting prison contraband, he will likely be sentenced to 1 1/2 to three years in prison, which will run consecutive to to his current sentence for a 2017 conviction of second-degree burglary in Erie County. Brown will return to court for sentencing Feb. 21. 
• Christopher Vanetten, 44, pleaded guilty to purchasing a motorcycle in August with a check he knew wouldn't go through.
Vanetten, who is currently being held in Madison County Jail as he faces a number of charges in other counties, said he purchased a motorcycle in Port Byron with a bank account, knowing there were insufficient funds. The theft amounted to about $3,050.
While he could face up to seven years in prison, Leone said he would likely sentence Vanetten to two to four years in prison with a drug treatment order, given he is provided the appropriate documentation. As he is facing sentencing in another county Feb. 26, Vanetten is scheduled for sentencing in Cayuga County Feb. 28.
• An Auburn woman was sentenced to six months in jail for selling drugs to the Finger Lakes Drug Task Force in 2016.
Deanna Stone, 49, of 3 Wood St., previously plead guilty to her entire indictment including fourth-degree conspiracy, a class E felony, and two counts of third-degree criminal sale of a controlled substance and two counts of third-degree criminal possession of a controlled substance, all class B felonies.
In exchange for her plea, Leone followed-through on his previously agreed-upon sentence of six months in jail with five years probation.
"I'm sorry for causing an unjust pain and suffering to my community at large," said Stone, who already served the necessary jail time prior to her sentencing.
Leone warned her that this was her "last stop," as she was also convicted of a felony drug sale in 1990, and she'll see prison time if she "screws up" again.
Theresa Estebanez, 36, was remanded to Cayuga County Jail on Oct. 18 when Probation Officer Nick Flanigan said that her home, listed as 6470 Frazier Road, was filled with dried marijuana and marijuana plants.
Estebanez plead guilty in court Thursday both to violating her parole, as well as a charge of first-degree identity theft, a class E felony, that she was charged with by Supreme Court Information.
Leone explained that Estebanez used another individual's social security number to obtain services from New York State Gas and Electric that exceeded $2,000, totaling around $3,800. Estebanez admitted to knowingly deceiving NYSEG.
Estebanez also pleaded guilty to first-degree criminal possession of marijuana for having more than 10 pounds of marijuana in her house, which is home to her and her boyfriend's eight children. She also admitted to violating her five year sentence of probation received in December 2014.
Estebanez will likely be sentenced to a determined two years in prison with one year post release supervision for violating her probation, two to four years in prison for her identity theft charge, and 2 1/2 years in prison with 1 1/2 years post release supervision for her marijuana charge. All of these sentences will run concurrent with a shock camp order, meaning Estebanez will likely serve six months in prison and whatever is left of her sentences will be served as parole. She is due back in court for sentencing Dec. 20.