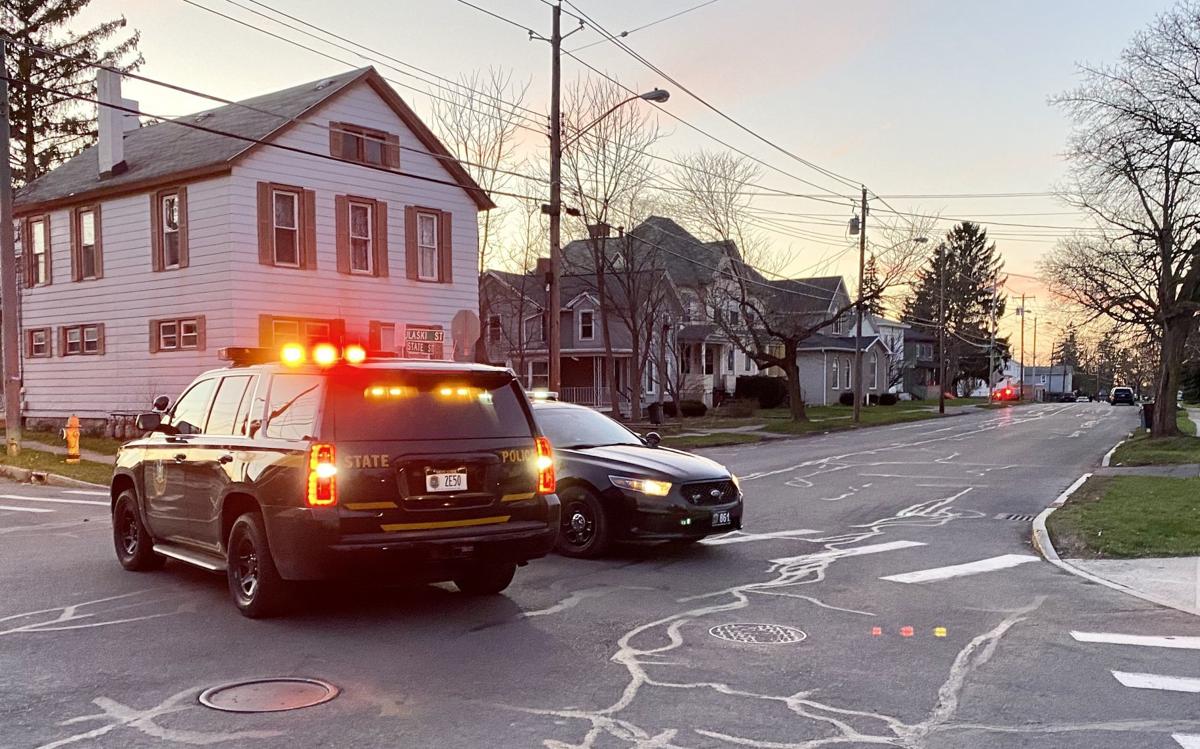 The Auburn Police Department and New York State Police closed off State Street in Auburn between Pulaski and York streets on Thursday night as an Auburn police negotiator was trying to talk a suicidal person into coming out of their apartment.
According to Auburn police, the person is unarmed. The police were trying to get the individual to accept help.
Auburn Deputy Police Chief Roger Anthony said a concerned citizen called in about a suicidal person just before 7 p.m. State police were at the scene at one point, Anthony said, but at around 9:15 p.m. he wasn't sure if state police were still there.
Traffic was reopened after 10 p.m.
More information is not available at this time and this story may be updated later.
Get local news delivered to your inbox!
Subscribe to our Daily Headlines newsletter.