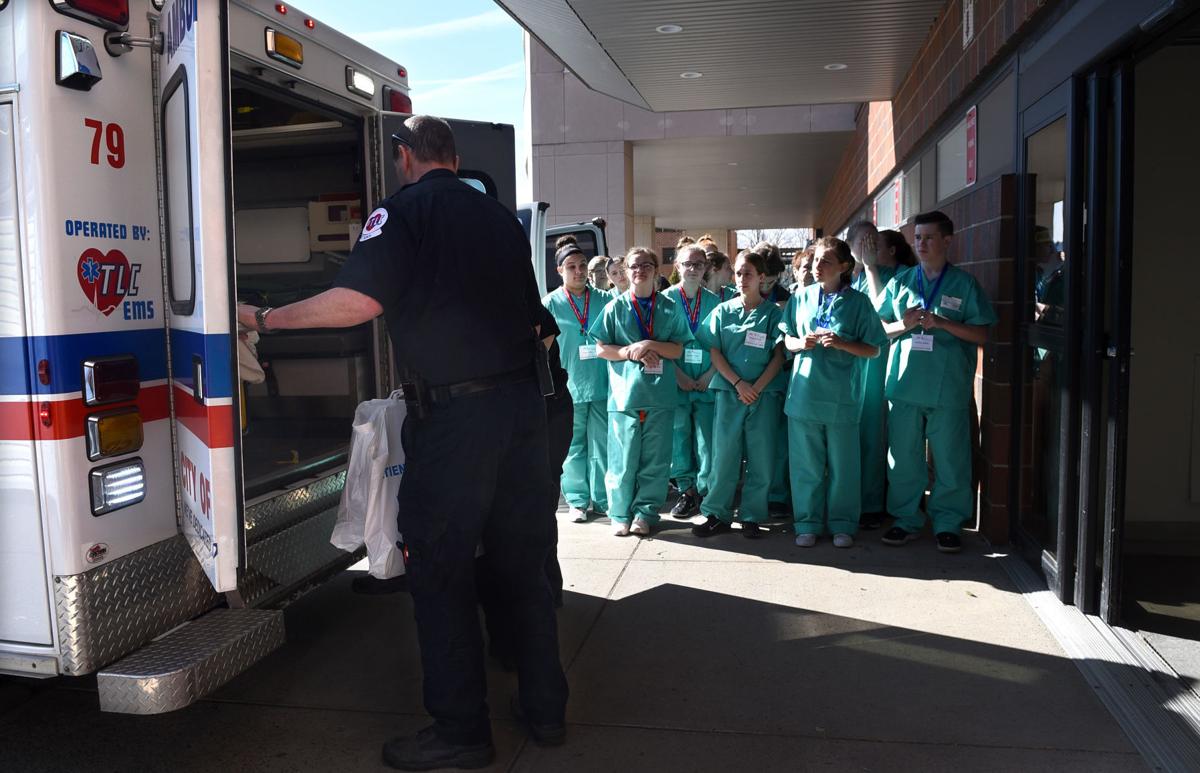 AUBURN —  After working with the same medical transportation company for over a decade, Auburn city government will seek proposals from additional providers.
The city and TLC Emergency Medical Services entered into a five-year agreement in June 2013. Both parties hadn't finished negotiations for a new deal by the end of that period in 2018, so a three-month extension was given. After nothing was finalized by September 2018, the Auburn City Council extended the contract to March 2019. A third extension was made through Dec. 31, and the council last week decided to extend again, this time until June 30.
The city and TLC agreed to their first contract in 2006, when the company took over for the Rural/Metro ambulance service.
Before the council voted on the latest extension, City Manager Jeff Dygert said the extra time would allow TLC to provide service and give the city time to develop a document to receive service proposals from providers. 
"Upon more in-depth legal review of the situation, not only does it make good business sense to occasionally go out and open up a request for proposals to make sure we're getting the best deal that we can for our community, but then legally, we should be doing it on a more regular basis as well," he said.
You have free articles remaining.
If a change is made, Dygert said, the six-month extension will give "not only TLC, but a potential new provider, time to make (adjustments)." 
Dygert said Wednesday that the city has not sought offers from other companies throughout the relationship with TLC, noting that legally, the city is supposed to renew these types of contracts annually. He said the document for proposals that is being developed should be done by mid-January and TLC would be able to submit a proposal, as well.
"In order to make sure we're getting the best service and the best value for the citizens of Auburn, we're going to just explore what the possibilities are," Dygert said.
Lon Fricano, director of operations for TLC, said this week he was not aware of the city's decision but was not surprised by the news. He said it is not uncommon for entities to make sure they are getting the best deal through a request for proposals instead of continually renewing a contract with the same provider. 
Fricano said he believes the last negotiations between both parties took place over the summer. He noted TLC periodically asks the city manager, the fire chief and the mayor about the company's service, and they have never received a serious complaint. He said the city is "probably doing their due diligence" but added that he felt confident about TLC's services.
"I don't know what they can get besides a free ambulance service that's meeting all their needs, has an excellent response time and a high level of care — that's what we provide" Fricano said.
Staff writer Kelly Rocheleau can be reached at (315) 282-2243 or kelly.rocheleau@lee.net. Follow him on Twitter @KellyRocheleau.