AUBURN — An Auburn woman was sentenced in Cayuga County Court Tuesday to prison for breaking into an apartment and then later slashing a teen outside with a box cutter.
Lora Lupien, 33, of 10 Chestnut St., Auburn, broke into a Derby Avenue residence April 11 and swung a metal bat with the intent to injure one of the people inside, police said. The occupants took the bat away from Lupien, and the argument moved outside. 
Police said Lupien then started walking down another street, was confronted by a 13-year-old and cut one of his arms with a box cutter. 
Auburn Police Department Deputy Chief Roger Anthony said in April that the boy received 13 stitches for a 4-inch cut.
Cayuga County District Attorney Jon Budelmann said Lupien previously pleaded guilty to first-degree attempted burglary, a class C felony, and second-degree assault, a class D felony.
Simon Moody, Lupien's defense attorney, said in court that she was suffering from domestic abuse at the time.  
Lupien was sentenced Tuesday to 3.5 years in prison with five years post-release supervision for the attempted burglary charge and 3.5 years with three years post-release supervision for the assault charge, which will run concurrently with the first sentence. 
• James Sutton, 49, of 28 Jefferson St., Auburn, pleaded guilty to third-degree burglary, a class D felony, in connection with the burglary of a restaurant in downtown Auburn, satisfying a grand larceny charge.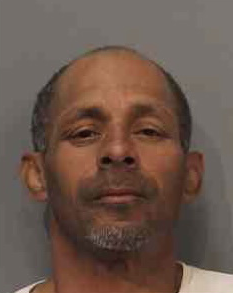 You have free articles remaining.
Sutton admitted to entering the Gusto Italiano restaurant at 105 Genesee St. on May 26 while no one was inside in order to steal the cash register. He said in court that he noticed the register when he entered the restaurant earlier to use the bathroom.
He was given a conditional sentence of one to three years indeterminate prison time.
Sutton's defense attorney, Todd Sloan, asked Judge Mark Fandrich to lower bail so that Sutton could possibly return to his job at the Auburn Inn and help care for his daughter. Budelmann responded that Sutton had a prior felony history and convictions out of state, in Alabama and Georgia.
Judge Fandrich did not adjust $10,000 cash or $20,000 bond bail.
Sutton's sentencing was scheduled for Sept. 10.
• Leonard Hamilton Jr., 25, of 68 E. Genesee St., Auburn, pleaded guilty to second-degree falsely reporting an incident, a class E felony. 
Hamilton said in court that he called a Cayuga County after-hours hotline on Nov. 19 and told the operator he was going to blow up the Cayuga County Government Building, but didn't actually intend to.
Hamilton was promised a conditional sentence of five years probation to be served concurrently with a probation sentence in city court and behavioral health court.
His sentencing is scheduled for Sept. 10.