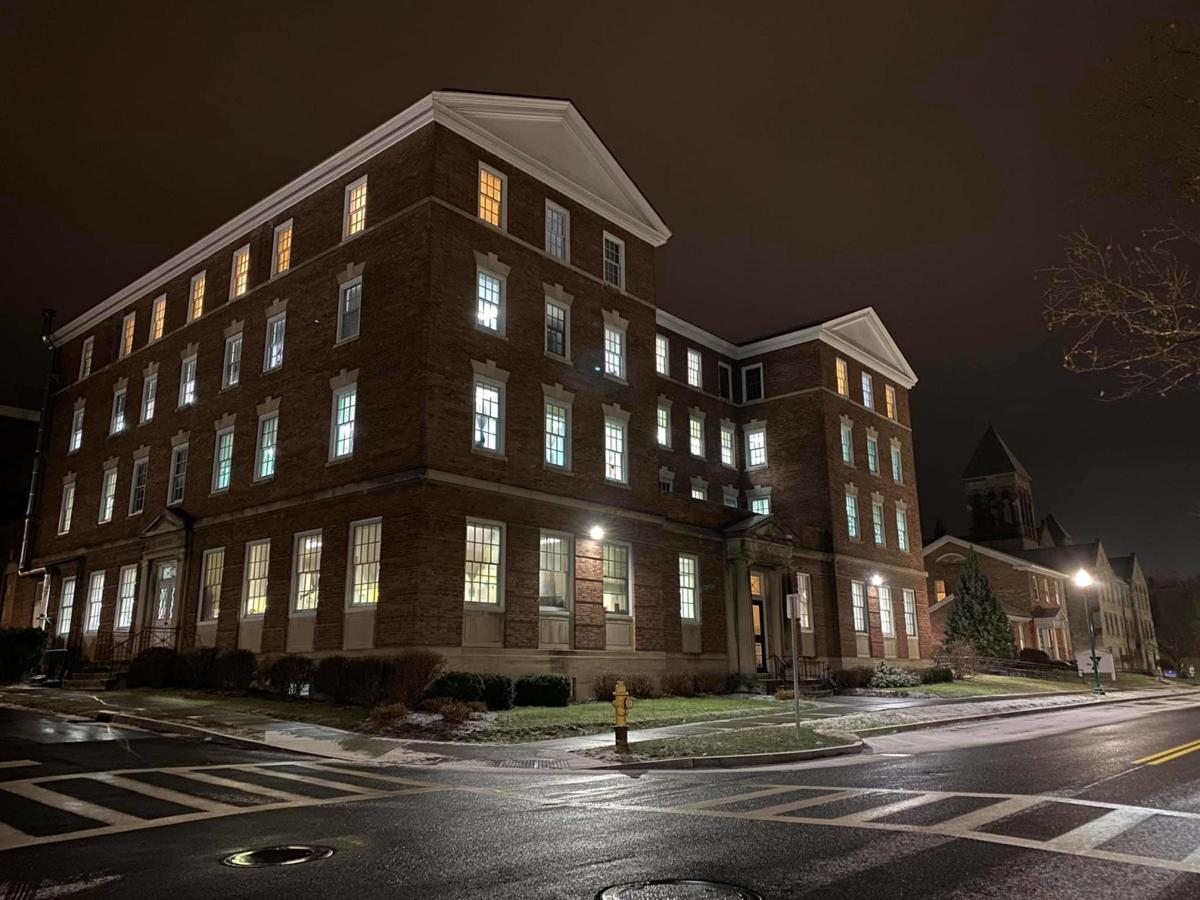 After passing away within days of each other, two impactful leaders of the Auburn YMCA-WEIU are being remembered for their passion for their work and their service to the community.
Retired CEO Jim Courtney passed away Jan. 7 at the age of 69. Then, Jan. 9, retired Executive Director Steve Komanecky passed away at the age of 54. Each worked for the YMCA for at least 20 years.
Among the staff of the downtown community and fitness center who worked with both men is Mena Hansinger. She told The Citizen that one of her lasting memories of them is when they would stand, together, in the doorway to the YMCA's basketball court. Though their backs were to her, she could still sense their pride and investment every time they watched Auburn's youth at play.
"They truly were huge Y guys," she said. "They were such a large part of not only the Y, but the community."
According to his obituary, Jim's career with the YMCA began as a camp counselor in Pennsylvania. After also working at a facility in Florida, he came to Auburn and served as CEO of its YMCA from 1988 to 2008. His son, Chris Courtney, told The Citizen that Jim lived by the adage, "If you love what you do, you'll never work a day in your life." The YMCA, Chris said, was a second home to his father.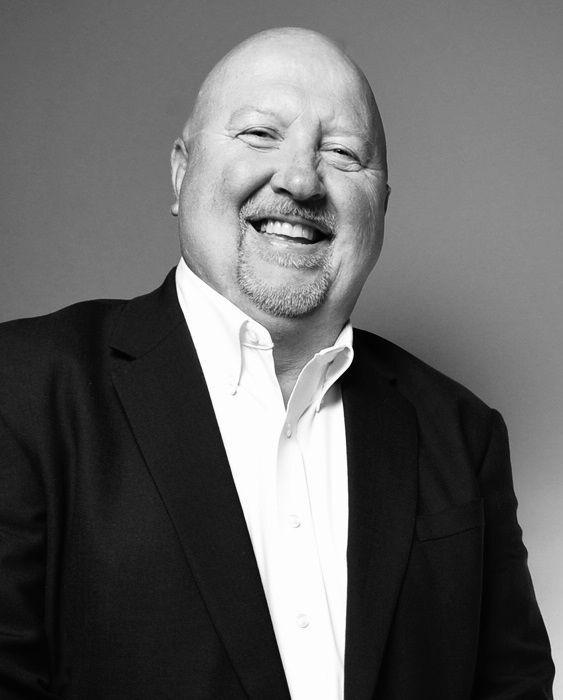 Hansinger remembered 2 p.m. staff meetings with Jim, and Steve, that inevitably led to "everybody just rolling around with laughter." Jim always ended them by saying, "That's it, Fort Pitt," the slogan of Fort Pitt beer in Pittsburgh. He would sometimes stop for a bite and a cold one with the Noon Time Running Club, a group of professionals he led on jogs around Auburn in the middle of the day.
But basketball was Jim's biggest athletic focus. He played at a high school level in Lisbon, Ohio, and received college offers from Clemson and Maryland before selecting Mount Union closer to home. In Auburn, he made the YMCA court "the place to be to play basketball," Chris said. Jim was honored for those efforts when the center renamed its A Gym the James M. Courtney Gymnasium last year.
As Chris grew up, following in Jim's footsteps on the basketball court, their relationship went from father-son to player-coach. It was a privilege for Chris and his friends to have access to the YMCA court, he said, and they could even store their gear in the CEO's office. But Chris and Jim also butted heads. Not until later in life did Chris come to appreciate that his father was pushing him to be his best.
"Watching him go through everything he did, and fighting and never giving up, speaks volumes to who he was," he said. "I try to implement that in my everyday life because I saw him do it for so long."
When Chris started playing basketball at Wells College, Jim went to every game he could. The team's coach, Dr. Michael Bowser, recently wrote a book, "From Hearts to Hoops," that included a passage about the Courtneys. Chris gifted it last Christmas to Jim, who didn't know they were part of it. As Chris read the passage, he and his father shared a rare tearful moment together, he said.
One of Chris's childhood friends at the YMCA was Steven Komanecky, who believes their fathers bonded through not just work, but watching their sons grow up together. Like Chris, Steven was heartened by his father's support of his sports career. Steve drove from a conference in Pittsburgh, and back, just to be in the stands for senior night of his son's last baseball season at Auburn High.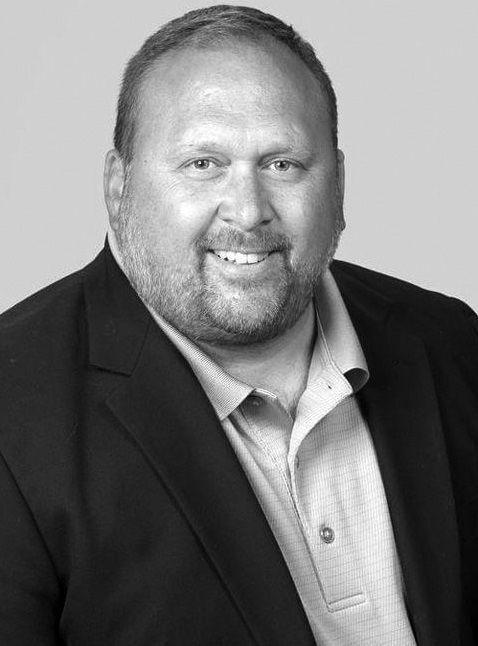 Steve was also a fixture at Little League games, the Great Race, the Downtown Auburn Mile and — his pet project — the All-American Soap Box Derby. He organized the race for 14 years at Hoopes Park.
Steve loved racing, having worked on the pit crew for driver Jim Spano. He took his family to events at the tracks in Weedsport and Elbridge, and regularly traveled to Akron, Ohio, for the Soap Box Derby World Championship. He was once voted director of the year there, Steven said. But more important to him than recognition was sharing his love of racing with a new generation.
"He really cared about this community, and the youth, providing them the best opportunities to be active and have the opportunities that people in other communities might not have," Steven said.
Another interest of Steve's was weightlifting. His son recalled being introduced to the gym when he was a teen, and struggling to bench the bar while his father pushed 300 pounds "like it was nothing."
Steve had a degree in exercise science from SUNY Cortland, and before he was executive director of the Auburn YMCA, he spent years as its fitness director. Many of those years Hansinger worked in the same office as him, leading him to call her his "work wife," she said with a laugh. Indeed, they were together often, whether that was in the office or outdoors at the YMCA's events. 
Along with Auburn's longtime races, the center organized a few that no longer take place. Hansinger has fond memories of the Great Winter Race, the winter Olympics in front of the facility and an 8 a.m. run on Jan. 1, 2000, that staff attended "with toothpicks in our eyes." What makes those memories so fond, she said, is that she shared them with Jim, Steve and the rest of the Auburn YMCA family.
Since the passing of two cherished members of that family, Chris and Steven have been overwhelmed by the messages they've received. Their fathers devoted themselves to Auburn and its people, particularly its youth. But witnessing so many share affection for Jim Courtney and Steve Komanecky, and gratitude for their service, tells their sons that their life's work was worth it.
"I just want to express how thankful I am to the Auburn community, and how much they helped us," Steven said. "The support our family has gotten has been unreal."