Law enforcement officials in central New York were searching for a "dangerous" convicted rapist who removed a parole monitoring bracelet in Skaneateles on Wednesday.
Christopher E. Block, 61, of 803 Court St., Syracuse, was released from state prison in December on parole after he had been serving a sentence of 25 to 50 years following a 1984 conviction on forcible rape and kidnapping in Syracuse, according to state Division of Corrections and Community Supervision records.
According to the state sex offender registry, Block is white, 5 feet 10 inches tall and weighs 176 pounds. He has brown hair and hazel eyes. He has tattoos on both arms and his back, and is missing a toe on his left foot.
Block's convictions include two counts of first-degree rape, two counts of second-degree kidnapping, two counts of first-degree sexual abuse, two counts of third-degree criminal possession of a weapon and one count of second-degree burglary, according to DOCCS records. His sex offender risk level is the highest potential for re-offending.
The Onondaga County Sheriff's Office received a call from the state parole office a little after 10 p.m. Wednesday requesting assistance looking for Block, said spokesman Sgt. Jon Seeber. He said Block's ankle bracelet had been found on Kane Avenue in Skaneateles.
Seeber said the sheriff's office dispatched a K-9 unit and a helicopter to assist in the search. Members of the office searched until around 2:30 a.m., Seeber said, and they had assistance from state police, the Cayuga County Sheriff's Office and state parole.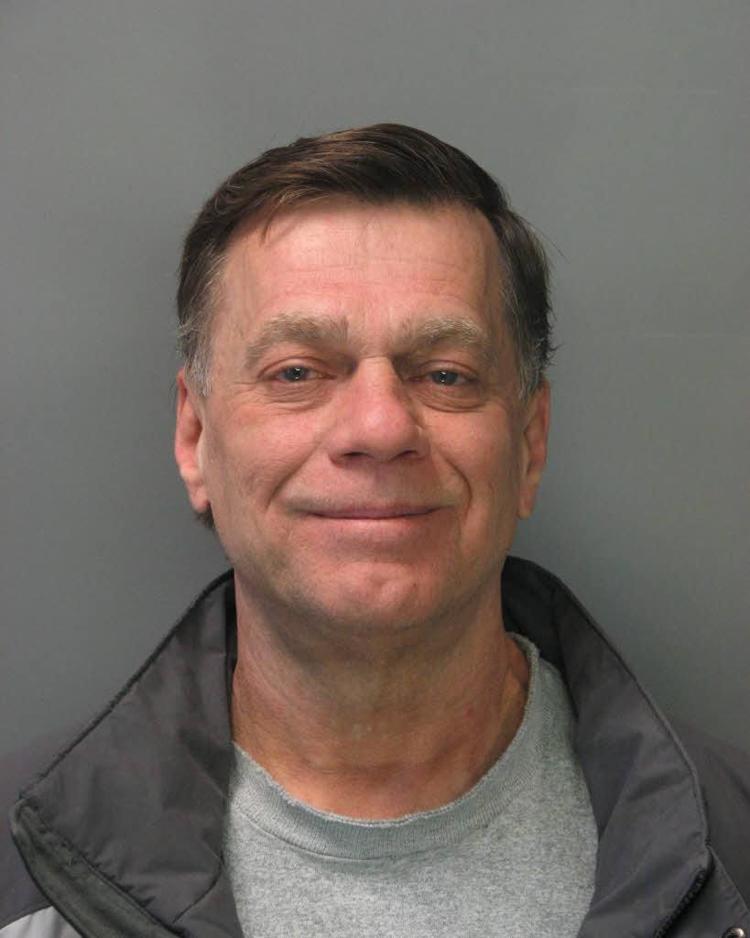 You have free articles remaining.
In a Facebook post of a link to a regional television station's article about Block, the Skaneateles Police Department said: "If you see someone you believe is Mr. Block, call 911 immediately." That was posted at 3:13 p.m. Thursday.
Numerous police agencies in central New York have referred questions to the state parole office, which is part of DOCCS. The Syracuse regional parole office referred questions to the agency's press office in Albany, which issued a statement around 3:30 p.m. Thursday.
In that statement, DOCCS said the search was ongoing and that Block "should be considered dangerous." The agency said people can call in tips to (518) 457-4213.
According to DOCCS, Block had been denied parole numerous times before he was conditionally released by statute for good behavior in prison in May 2017. He was returned to custody in November of that year for an unspecified violation of his conditional parole, and an administrative law judge ordered that he remain in prison until his most recent release, which was Dec. 26. Block's parole completion date is Jan. 13, 2034.
Before DOCCS put out its statement, Cayuga County Sheriff Brian Schenck said his agency was also hoping to get more details from the state agency. "We do not have much information and it appears that the investigation is focused in Onondaga County," he said.
Later Thursday, Schenck posted a statement on his office's Facebook page critical of the lack of information being shared about the case.
"Not only should our local law enforcement agencies have been, and continue to be updated and kept in the loop of this ongoing investigation, the public should have been notified about this dangerous fugitive's status much earlier," he said. "This is inexcusable."
Cayuga County E-911, at the request of its Onondaga County counterpart, also sent out a reverse 911 call regarding block at 1:30 a.m. Thursday, E-911 Administrator Denise Spingler said. The call explained that Block had cut his ankle bracelet and was on the loose, provided a circumference of his location and advised residents to lock their doors.
Spingler said she did not anticipate the department sending out another reverse 911, barring a new credible sighting within the county.