AUBURN — A new car wash is open on Grant Avenue in Auburn. 
The Auto Wash, located a 226 Grant Ave., opened to the public April 16, site manager Ryan Schmeer said. And when the weather finally warmed up over the weekend, he said, people began lining up. 
"Oh my gosh, I'm loving the turnout," Schmeer said. "When the weather broke over the weekend, we were so busy."
The business will hold its grand opening Friday, May 18. Classic Hits 99.3 will be at the car wash from 4 to 6 p.m. giving out prizes such as free single car washes and a three-month unlimited wash membership. Half-price car washes will be offered all weekend. 
Owner Robert Marchenese said he chose Auburn to grow his family's business, which has been around since 1981, because he said he saw a need for a tunnel car wash on Grant Avenue. 
"We're definitely excited to grow our family business and be a part of the Auburn community," Marchenese said.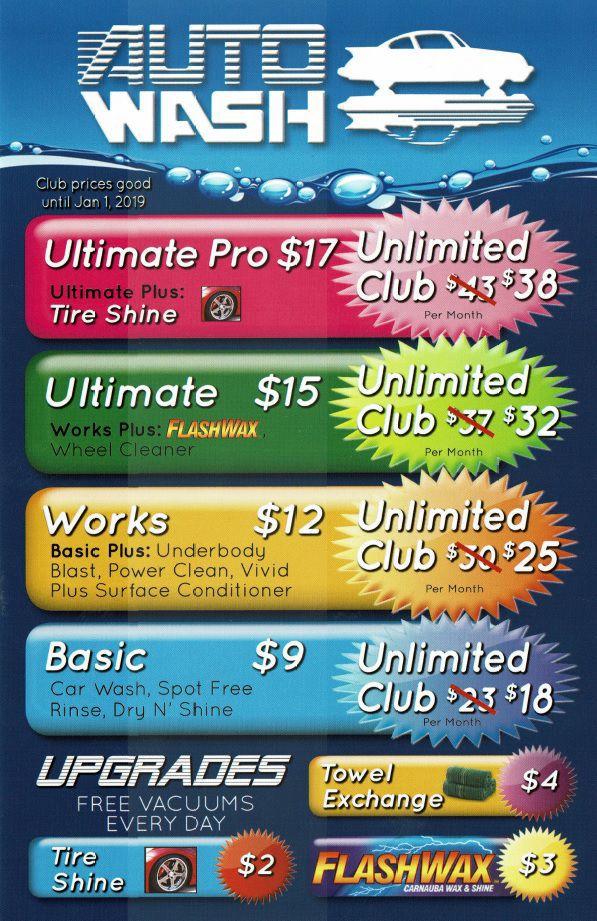 The car wash offers four different levels of car washes, from the basic package starting at $9 up to the $17 ultimate pro package, which includes a car wash, wax application and tire shine, among other services. The car wash also has a "truly unlimited" club membership, Schmeer said. For a monthly payment, customers can get their car washed as many times as they want. The memberships range from $18 for a basic membership to $38 for an ultimate pro membership. Schmeer said those are introductory prices to celebrate the new location and will only be good until Jan. 1, 2019. 
The single-tunnel car wash project has been in the works for nearly a year. It was approved at the beginning of June by the Auburn Planning Board and later that month was granted a $98,000 sales and use tax exemption by the Auburn Industrial Development Authority in June. Construction began in August. 
Marchenese, who also owns the four other Auto Wash locations in the state, said the money saved from the sales tax exemption was used to purchase additional equipment including an automated tire shine machine and a wax application system. The car wash also features free vacuum stations and automated pay stations. 
The car wash is currently fully staffed with a full-time manager and assistant manager, two other full-time employees and three part-time employees. While the Auburn location is currently not hiring, Schmeer said the company is always accepting applications online at autowashcarwash.com.