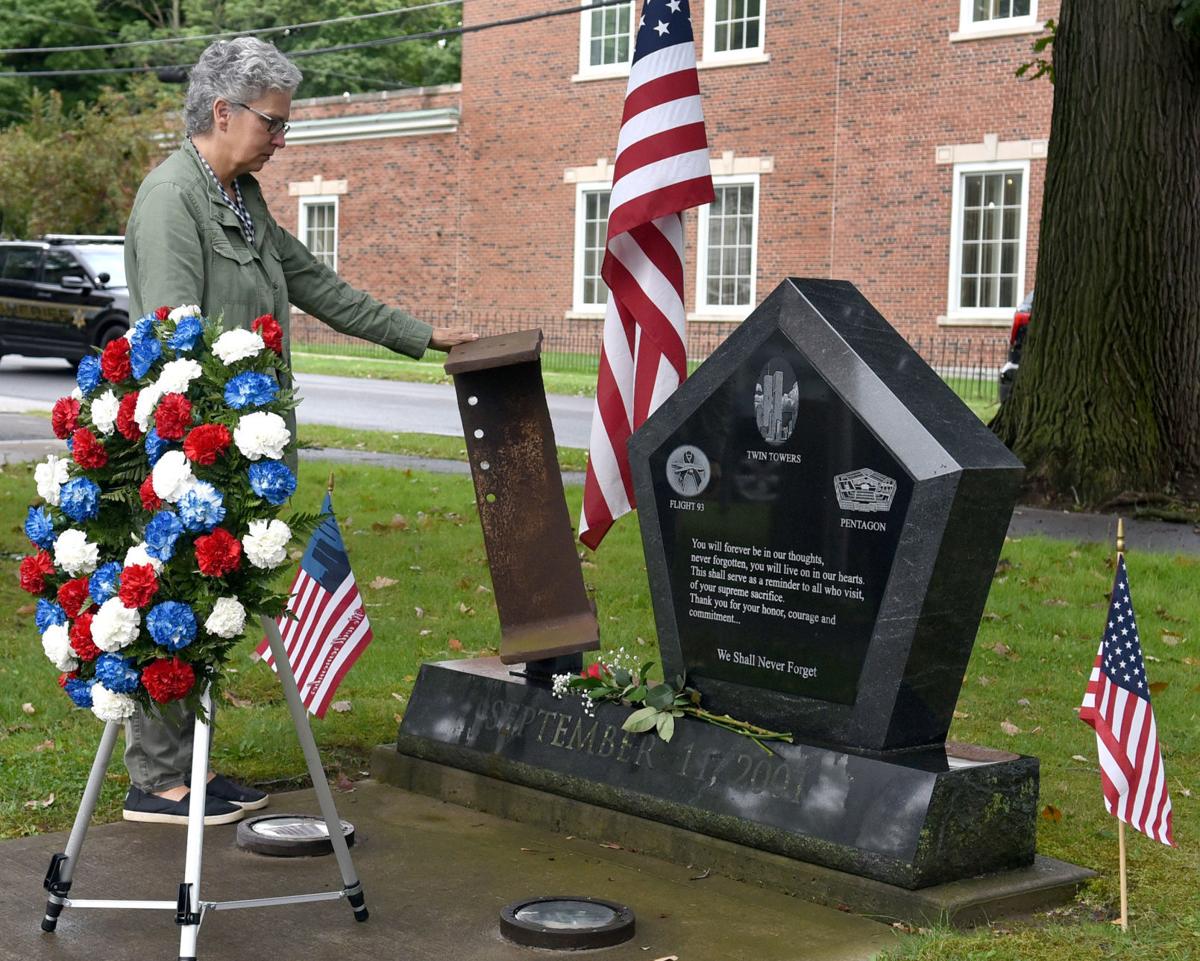 Auburn will not be hosting an in-person 9/11 remembrance ceremony this year, but the public is invited to visit the city's memorial on the south lawn of city hall.
The memorial, at 24 South St., was placed in memory of those killed during the terrorist attacks of Sept. 11, 2001. It incorporates granite in the shape of the Pentagon building that was sourced near Shanksville, Pa. The I-beam was acquired from the Twin Towers that were located in New York City.
City leaders decided against having a public commemoration this year because of the COVID-19 pandemic. To commemorate the events of 9/11 the Old Wheeler Bell atop Memorial City Hall will toll at the following times Friday, Sept. 11.
• 8:46 a.m.: Hijackers deliberately crash Flight 11 into floors 93 through 99 of the North Tower (1 WTC).
• 9:03 a.m.: Hijackers deliberately crash United Airlines Flight 175 into floors 77 through 85 of the South Tower (2 WTC).
• 9:37 a.m.: Hijackers deliberately crash American Airlines Flight 77 into the Pentagon, near Washington, D.C.
• 9:59 a.m.: The South Tower (2 WTC) collapses.
• 10:03 a.m.: After learning of the other attacks, passengers on United Airlines Flight 93 launch a counterattack on hijackers aboard their plane to try to seize control of the aircraft. In response, the hijackers crash the plane into an empty field near Shanksville, Pa.
• 10:28 a.m.: The North Tower (1 WTC) collapses. The 16-acre World Trade Center site is in ruins, with collateral damage affecting all adjacent properties and streets. A rescue and recovery effort begins immediately.
Congress later designated Sept. 11 of each year as Patriot Day and has requested the observance as an annually recognized National Day of Service and Remembrance.
Get local news delivered to your inbox!
Subscribe to our Daily Headlines newsletter.