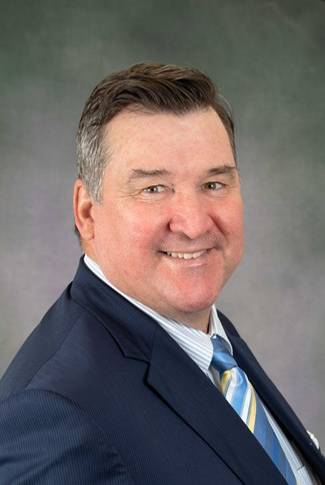 Auburn Community Hospital President and CEO Scott Berlucchi has been appointed board chair of the Central New York Care Collaborative, a partnership that connects more than 2,000 health-care and community-based service providers in six central New York counties.
According a news release, the primary goal of the CNY Care Collaborative is to serve the population by improving the coordination of services, enhancing the quality of performance outcomes, and creating an overall better system of care. Since 2015, CNYCC has worked closely with over 150 network partners in developing programs to address the physical, behavioral, and social needs of patients across the region.
CNY Care Collaborative said that Berlucchi has been credited with the financial and operational turnaround of the Auburn Community Hospital, and was named in May of 2019 as one of the country's top 60 rural hospital CEOs by Becker's Healthcare, a national publisher of health care industry news. Care Collaborative said that Berlucchi is an experienced health-care leader with a proven track record in leading and developing rural health-care delivery systems.
"I am honored to lead the Board of Directors for The Central New York Care Collaborative. Auburn Community Hospital has been an active member of CNYCC and I have witnessed firsthand the numerous programs it has developed to address the physical, behavioral, and social needs of patients and health care organizations like Auburn Community Hospital throughout this region of New York State," Berlucchi said in a statement.
"We are extremely excited that Scott has agreed to accept the role of Board Chair", said CNY Care Collaborative Executive Director Cathy Homkey. "Scott's leadership and experience will play a key role in continuing our efforts to improve the health of our community."
Berlucchi will succeed Gene F. Morreale, CEO at Oneida Healthcare, who held the chairmanship since 2017.
Get local news delivered to your inbox!
Subscribe to our Daily Headlines newsletter.