AUBURN — An incarcerated man from Buffalo will serve more prison time for slashing another inmate in the face at Auburn Correctional Facility two years ago.
Marino Padilla, who turns 31 on Wednesday, was sentenced in Cayuga County Court on Tuesday to five years in prison — rather than seven, the maximum he faced as a second violent felony offender. He will serve that time in addition to the remaining five years of a 10-year sentence for a robbery in Erie County. 
In December 2017, Padilla used a ceramic scalpel to slash another inmate in the main yard of the Auburn prison and inflicted a 4.5-inch cut to the other person's face, as stated in a June press release from Cayuga County District Attorney Jon Budelmann. 
Budelmann said in court on Tuesday that while the pre-sentence investigation into Padilla revealed an extensive and often violent history, he did not see a reason to object to the sentence that was reached as a result of Padilla's plea bargain. Defense attorney Joseph Sapio also requested that Judge Mark Fandrich impose that sentence.
Padilla pleaded guilty June 25 to second-degree assault, a class D felony, in exchange for a sentence of the minimum of five years in prison followed by five years of post-release supervision. His plea satisfied six other charges attached to his indictment.
Budelmann suggested that an order of protection be executed for the inmate Padilla slashed, requiring Padilla to stay away from the other inmate, which Sapio objected to. They might be housed in the same place or end up in the same yard in prison, forcing Padilla to violate that court order, Sapio said. Fandrich did not issue the order to stay away.
Padilla is currently incarcerated at the Wende Correctional Facility in the Town of Alden, outside of Buffalo. He has previously been convicted of first- and second-degree robbery, third-degree criminal mischief and first-degree promoting prison contraband, according to the state Department of Corrections and Community Supervision inmate database.
• An Auburn man was denied a violent felony override, which he and defense attorney Rome Canzano requested at his last court appearance.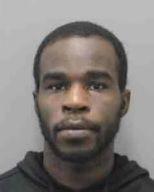 He pleaded guilty June 11 to second-degree attempted criminal possession of a weapon.
You have free articles remaining.
Register for more free articles
Stay logged in to skip the surveys
• Ricky Peglow II, 34, of 255 Grant Ave., Apt. 21, Auburn, avoided a trial and pleaded guilty to third-degree burglary, after a three-week adjournment.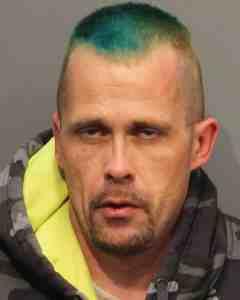 Peglow admitted that he watched people commit a crime on or about May 23-24 and allowed them to use his room at the Grant Motel to store more than $2,000 in burglarized items: a debit card, a television, a vacuum, a Xbox game system, clothing and jewelry. 
In exchange for his plea, Peglow was promised between three to six years in prison with a commitment to the Willard Drug Treatment Program. His sentencing is scheduled for Dec. 19. 
According to the state DOCCS inmate database, Peglow was released from prison in February after serving about four years in prison for the class E felonies of first-degree falsifying business records and fourth-degree grand larceny.
• James Sutton, 49, formerly of 28 Jefferson St., Auburn, was sentenced to one to three years in prison after he admitted on July 2 to burglarizing Gusto Italiano restaurant at 105 Genesee St.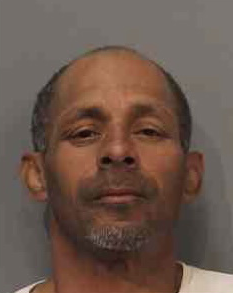 At the time of his guilty plea, Sutton admitted entering the restaurant on May 26 while no one was inside to steal the cash register. He pleaded guilty to third-degree burglary, a class D felony, in exchange for the sentence he received on Tuesday.
Sutton said in a statement to the court that there was no excuse for his behavior but that he has never been arrested while sober. "All my criminal activity was under the influence of drugs or alcohol," he said. Before committing Sutton to custody, Fandrich said he hoped Sutton gets the substance abuse help he needs in prison.