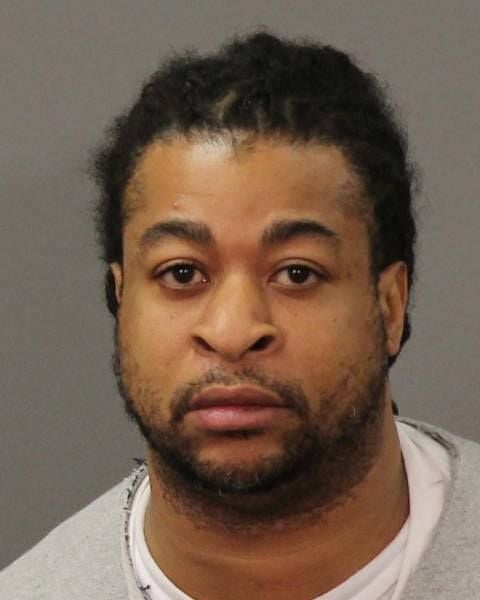 AUBURN —  A New York City man previously described as a "career con artist" by the district attorney's office was sentenced Tuesday for stealing a truck in Cayuga County by writing fraudulent checks.
A "career con artist" was convicted Friday of stealing a tractor trailer in Cayuga County by…
Chief Assistant District Attorney Chris Valdina said in Cayuga County Court Tuesday that Edmead, 45, was probably one of the worst offenders he's ever seen in terms of financial fraud crimes.
Edmead, of 3037 Mickle Ave., Bronx, had a habit of purchasing vehicles with bad checks and would be long gone by the time the seller was made aware, Valdina said. Cayuga County may be the only county to hold him criminally accountable for his fraud cases all throughout the U.S., including Ohio, the Bronx and Florida, Valdina added.
Mario Gutierrez, Edmead's defense attorney, said he doesn't believe the crimes were deliberately planned and said Edmead asserts they were bad business deals.
"He's not a victim. This was not a bad business deal," Valdina said, saying Edmead often chose to "rip off" vulnerable people when he knew he could get away with it. Valdina saw no reason to depart from recommending the maximum sentence of 3.5 to seven years in prison.
For the conviction of third-degree grand larceny, a class D felony, Judge Mark Fandrich sentenced Edmead to 3.5 to seven years in prison. For Edmead's fourth-degree grand larceny charge, a class E felony, Fandrich sentenced him to two to four years in prison. The sentences will run concurrently. Edmead was also ordered to pay $9,500 in restitution.
Fandrich said it was obvious Edmead was "an extremely intelligent" person and it is "a shame" he used his gifts to lead a life of crime and attempted to make a living by defrauding others with bad check schemes. He hopes Edmeads will choose to lead a better life once he's released from prison. 
• An Auburn sex offender was designated as a level 3 sex offender for having sex with an underage girl.
Charles Williams, 25, who is currently at the Upstate Correctional Facility according to the state Department of Corrections and Community Supervision, was designated as the highest level sex offender for having sex with a 16-year-old girl in Auburn in October 2016.
AUBURN — An Auburn man has admitted having sex with an underage girl in Cayuga County. 
His total risk level score of 110 points accounted for deviant sexual intercourse with the victim, the age of the victim, his prior felony burglary conviction, history of alcohol and marijuana abuse, getting expelled from sex offender programming while incarcerated and having unsatisfactory conduct, including sexual misconduct, while confined.
Senior Assistant District Attorney Heather De Stefano said Williams had several instances of lewd conduct, such as masturbating in public.
Simon Moody, Williams' defense attorney, asked Fandrich to consider a downward departure from the scoring to designate Williams as a level 2 sexual offender, instead of a level 3. He asked in light of Williams' young age, the lack of "forcible compulsion" of the sexual allegations and the lack of mental health treatment provided to Williams.
His "inability to restrain himself ... is something that cries out for treatment," Moody said.
Fandrich denied the request to depart from the level 3 sex offender designation.
• A Weedsport man pleaded guilty to stealing merchandise from Home Depot to remodel his home. 
Michael Scharick, 41, of 10559 Egypt Lane, Weedsport, said he arranged a deal with a friend of his who worked at Home Depot. His friend knew he was renovating his house, and would provide Scharick materials in exchange for cash.
Scharick pleaded guilty to one count of third-degree grand larceny, a class D felony. In exchange for his plea, if Scharick is able to pay the roughly $1,360 he owes in restitution prior to his March 12 sentencing date he will likely be sentenced to three years conditional discharge. If he hasn't paid his restitution by then, he will likely be sentenced to five years of probation.
Valdina said the Home Depot employee was charged with a misdemeanor but is paying more in restitution.
Travis Breedlove, 45, currently at Collins Correctional Facility, according to DOCCS, pleaded guilty to one count of third-degree burglary, a class D felony, in court Tuesday. His indictment included three counts of third-degree burglary, a felony, and a misdemeanor count of criminal possession of stolen property.
Breedlove admitted to entering 265 Genesee St. in Auburn in October 2016 to steal items to support his drug habit, saying he is a recovering addict.
In exchange for his guilty plea, Fandrich promised to sentence Breedlove to one to five years in prison, which will run concurrently with his current sentence. His earliest release date on his current sentence is November 2019, according to DOCCS. At his March 12 sentencing, Breedlove will also be ordered to pay about $4,300 in restitution and an order of protection will be put in place for the victim.
• An Auburn sex offender, currently an inmate at Gowanda Correctional Facility, was sentenced to more prison time for failing to report a change in address. 
Roderick Henry, 42, asked the court to consider the gravity of his offenses, the nature of the crime and the impact on the community. In addition to a state prison sentence, he said he's lost his business and employees, and his daughter has faced threats at school.
"I've been ridiculed, publicly embarrassed," Henry said.
"Mr. Henry apologizes for his actions," said Rome Canzano, Henry's defense attorney. 
Get local news delivered to your inbox!
Subscribe to our Daily Headlines newsletter.