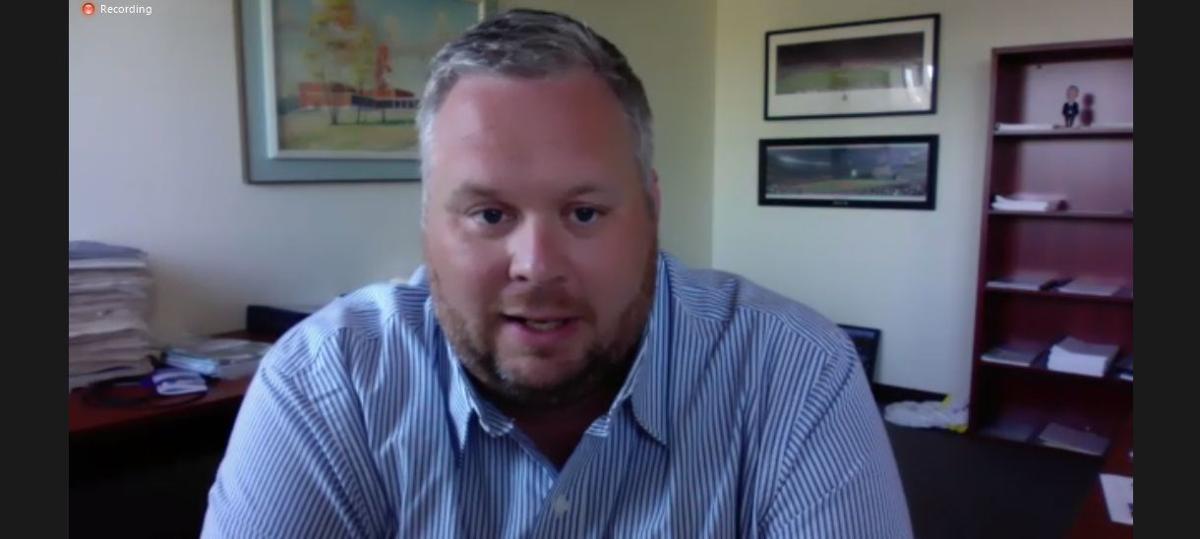 Cayuga Community College is cutting jobs and raising tuition to balance its budget for the coming year.
The college board on Thursday approved a 2020-21 budget of $28.5 million, a drop of more than 4% from its current budget of $29.78 million. Cayuga County's share of the budget would be just over $3 million, and the college still needs the county's approval.
The tuition and fee schedule was also approved. Full-time enrollment, or 12-19 credit hours, will cost $4,992. Part-time enrollment, which is 1-11 credit hours, will be $208 per credit hour. College President Brian Durant said this represents a 3% increase.
To achieve that year-to-year budget decrease, the college cut some positions and decreased budgeted costs for items such as equipment, printing and advertising and travel. Three temporary full-time faculty positions were not renewed, seven part-time spots were terminated and 16 vacant positions were abolished.
"These decisions were incredibly difficult, as we appreciate the dedication of all our employees to our students and to the college's overall academic mission. We value everything our employees do to support our students as they continue their academic journey. Unfortunately, the financial realities forced us to make difficult decisions that we otherwise would not have made," Durant said in an email.
All present trustees approved the budget and tuition and fee schedule except John Camardo, who voted against both at the meeting, which was held through the video conferencing platform Zoom.
After the meeting, Comardo said he voted against the resolutions due to the economic strain the COVID-19 pandemic has put on people.
"At the present time with the financial difficulties that all the communities are having, I didn't think it was a time (when) we should be burdening the students or parents of students or the families of students that are going to be attending the college with an increase in tuition," he said.
The budget cuts were prompted by factors such as decreased enrollment and economic issues caused by the pandemic. Other contributing elements included a state budget that did not increase funding on base aid per full-time equivalents, with aidable FTE getting reduced, Durant said after the meeting.
Durant said that when CCC creates a budget, the institution focuses on what realistic revenue can be made "based on assumptions and known facts. In this particular case, at this particular moment in time, we feel comfortable with proposing to our trustees today a $28.5 million budget, we appreciate the support and we'll be looking to move it through the (Cayuga County Legislature) next month, he said.
Durant said that CCC will continue to advocate for its state aid to stay at the same level, but if a reduction does happen, the college will make the necessary decisions to keep pace.
The college takes any tuition bump seriously, he said, but based on enrollment projections, the increase will help create the revenue to keep support services and programs in place. He stressed that CCC made a year-to-year budget cut of over 4% and are looking to absorb different cuts and expenses.
"Whenever you're building a budget and you're looking at other aspects of the way that you're funded to either be reduced or to be cut, unfortunately then, if we're going to be able to keep a budget in an area that we believe is necessary, student tuition is one of those areas of revenue," Durant said.
• The college is developing a plan to open its doors for the fall semester.
CCC, along with all other educational institutions in the state, shifted to distance learning earlier this year. Durant said the college is awaiting guideline from the state, but is working with SUNY and other regional and officials across the state "to demonstrate our preparedness," Durant said.
"We'll be prepared to work within the guidelines and be prepared to be as responsive and efficient as possible," he added.
The college has also been awarded a little over $1.4 million in funding from the federal Coronavirus Aid, Relief and Economic Security Act due to the outbreak, Durant said.
"Nearly half of that is the way the program was designed, and (goes) directly to students in relation to aid and support related to the previous spring semester and approximately $700,000 of those funds can be for the institution," he said.
CCC is currently reviewing the guidelines for using those funds, Durant continued, adding that the college will put together a plan to best utilize that money.
Staff writer Kelly Rocheleau can be reached at (315) 282-2243 or kelly.rocheleau@lee.net. Follow him on Twitter @KellyRocheleau.
Concerned about COVID-19?
Sign up now to get the most recent coronavirus headlines and other important local and national news sent to your email inbox daily.