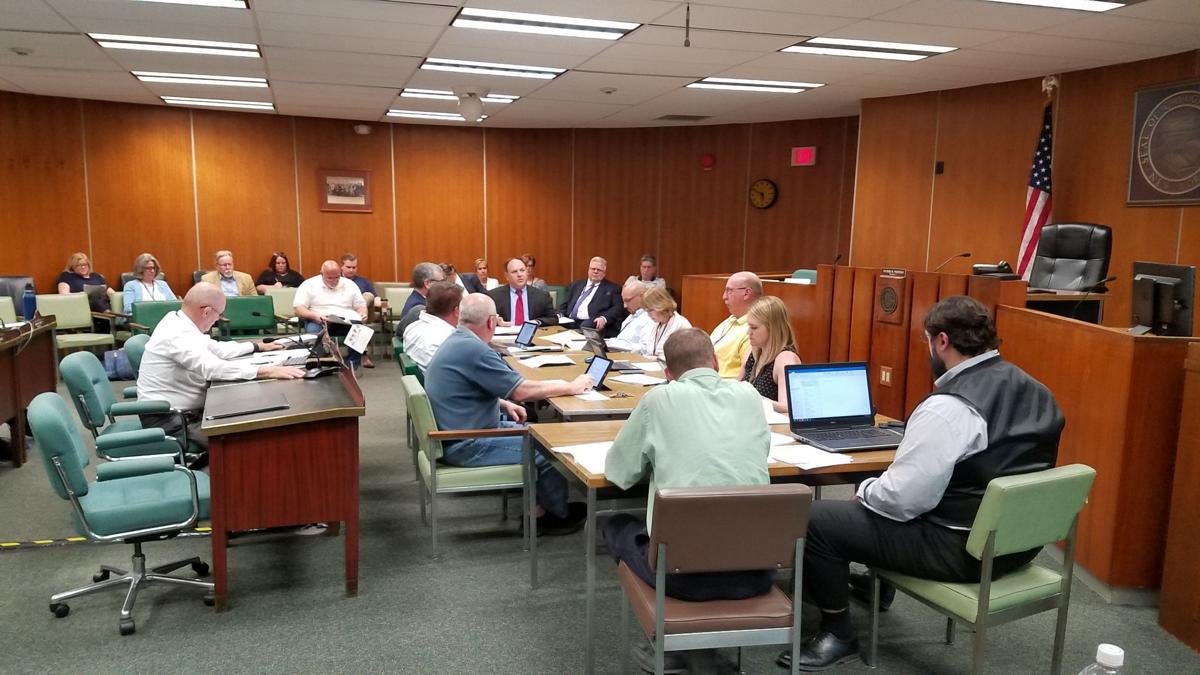 AUBURN — A Cayuga County Legislature committee Tuesday voted to hold off on hiring a leader for the Emergency Management Office, which has been without full-time staff since January, citing need for further discussion on a higher proposed salary.
The Legislature's Ways and Means committee was originally deciding on a resolution to hire a Director of Emergency Services to head the Emergency Management Office.
Citing concerns that the salary proposed by the hiring resolution was higher than previously discussed, the committee voted to table the resolution until next week's full Legislature meeting.
Legislator Chris Petrus, R-Brutus, who chairs the Judicial and Public Safety Committee that oversees emergency management, wanted all the legislators not on the Ways and Means committee to be able to discuss and understand the higher salary proposal.
The resolution provided for hiring a new director at a starting salary of $72,500, which Petrus said was outside of previously-established parameters, and also higher than several other department head positions.
"I guess I'm not comfortable backing this position at this salary without all of you having been briefed and having buy in as other stakeholders have had the opportunity," Petrus said.
According to the civil service form to create and fill the director position attached with the resolution, the minimum salary for the position is $54,589, while the base salary is $61,189.
The current salary is listed as $30,000, as the previous executive director was hired on a part-time basis.
The form, submitted by the administrator's office, also provided justification for the increase, noting higher minimum and maximums for the position in comparable governments in the region.
Additionally, the form said there is "ample room" in the 2019 budget due to vacancies, and said a proposed reorganization of the office would keep it within the current budget.
Following some debate over potentially bringing the candidate in to meet with the full Legislature, the committee ultimately instead directed County Administrator J. Justin Woods to provide legislators with additional information and justification for the change in advance of the meeting next week.
"If you're going to do that, I think, to be as successful as possible, you're going to have to give people time to digest that information, look at it, and vote on it," Legislator Elane Daly, D-Auburn, said.
With that information in hand, the Legislature would go into an executive session during the full meeting to discuss the position before moving forward, according to committee Chair Patrick Mahunik, I-Auburn.
The Legislature's next meeting is scheduled for 1 p.m. May 28 at the Emerson Park Pavilion at 6914 E. Lake Road, Auburn.
Staff writer Ryan Franklin can be reached at (315) 282-2252 or ryan.franklin@lee.net. Follow him on Twitter @RyanNYFranklin