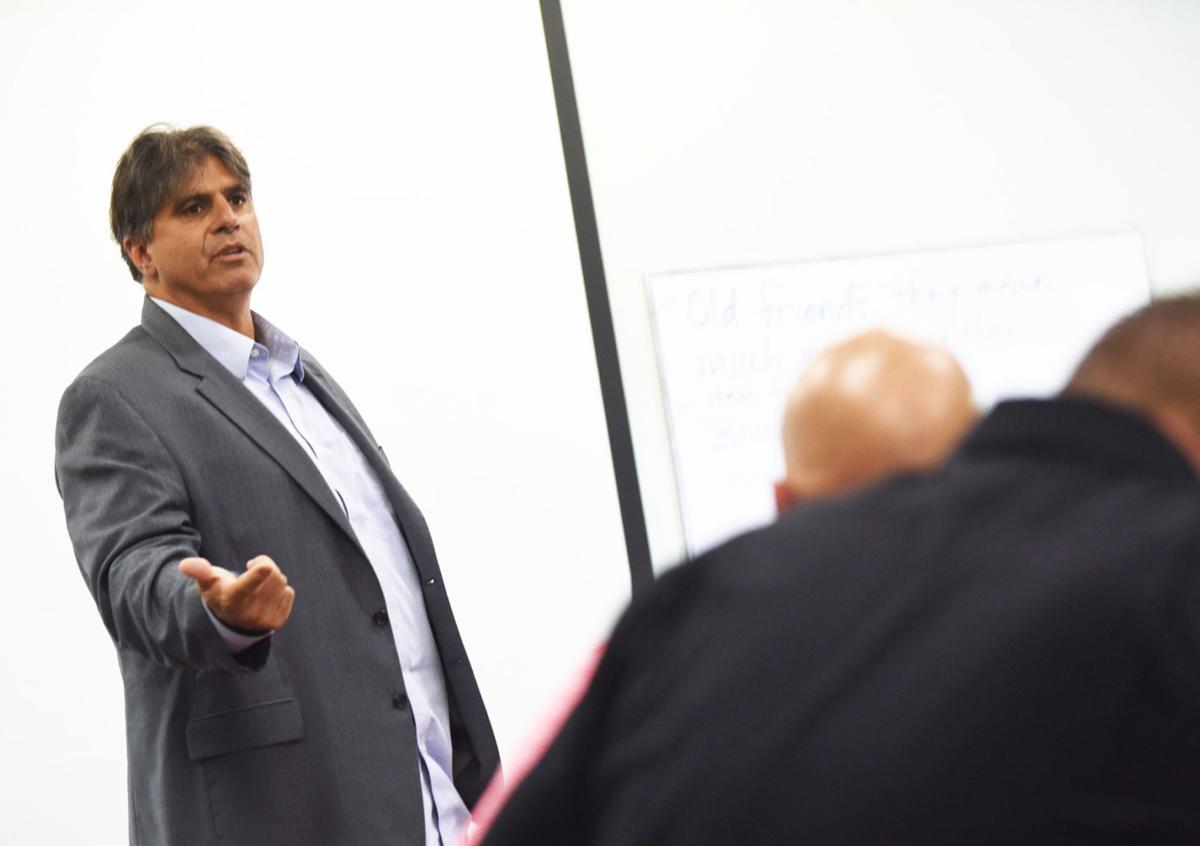 AUBURN — The Cayuga County Legislature's Ways and Means Committee passed a resolution Thursday to restore a permanency specialist to the county Social Services Department.
The seven-person committee held its second special meeting Thursday to workshop the tentative 2020 county budget. The legislators reviewed the requests and expenses of county departments that fall under the committees of Health and Human Services, Judicial and Public Safety and Ways and Means. 
One of the first changes affected the budget of the health department's Early Intervention program, which was increased by $15,000. The program provides therapies and services coordination for children and toddlers with developmental disabilities.
Budget Director Lynn Marinelli said the adjustment would be balanced by an increase to the overall tax rate from 2.22% to 2.26%. 
But the tax rate was later lowered to 2.1% after the committee approved a proposal from county Director of Community Director Ray Bizzari to restore a position to his department. It would be subsidized, thus adding $12,000 to $14,000 to the budget from local share funds.
Bizzari hoped to restore the position of a permanency specialist at a salary of $62,000 in order to prepare for the state's Family First Prevention Services Act, which would take effect by Jan. 1.
The legislation limits state reimbursements for minors in residential foster care. Bizzari said the county would have no reimbursement to cover the cost of placing a person in need of supervision in a residential facility.
"No matter how they get there, we own it and we pay for it," he said. The role of the restored position would be to relocate minors to their homes after entering into the foster care system. 
Probation Director Jay DeWispelaere discussed possible changes to his department's budget in preparation for bail reform, but the committee decided to wait on allocating additional funds until it determines which agency should house pre-trial services.
DeWispelaere said pre-trial services, like supervision and ankle monitoring, could be housed in the probation department or with Cayuga Counseling Services. A hybrid model could have both agencies shouldering the responsibility.
Staff writer Mary Catalfamo can be reached at (315) 282-2244 or mary.catalfamo@lee.net. Find her on Twitter @mrycatalfamo.
Get local news delivered to your inbox!
Subscribe to our Daily Headlines newsletter.