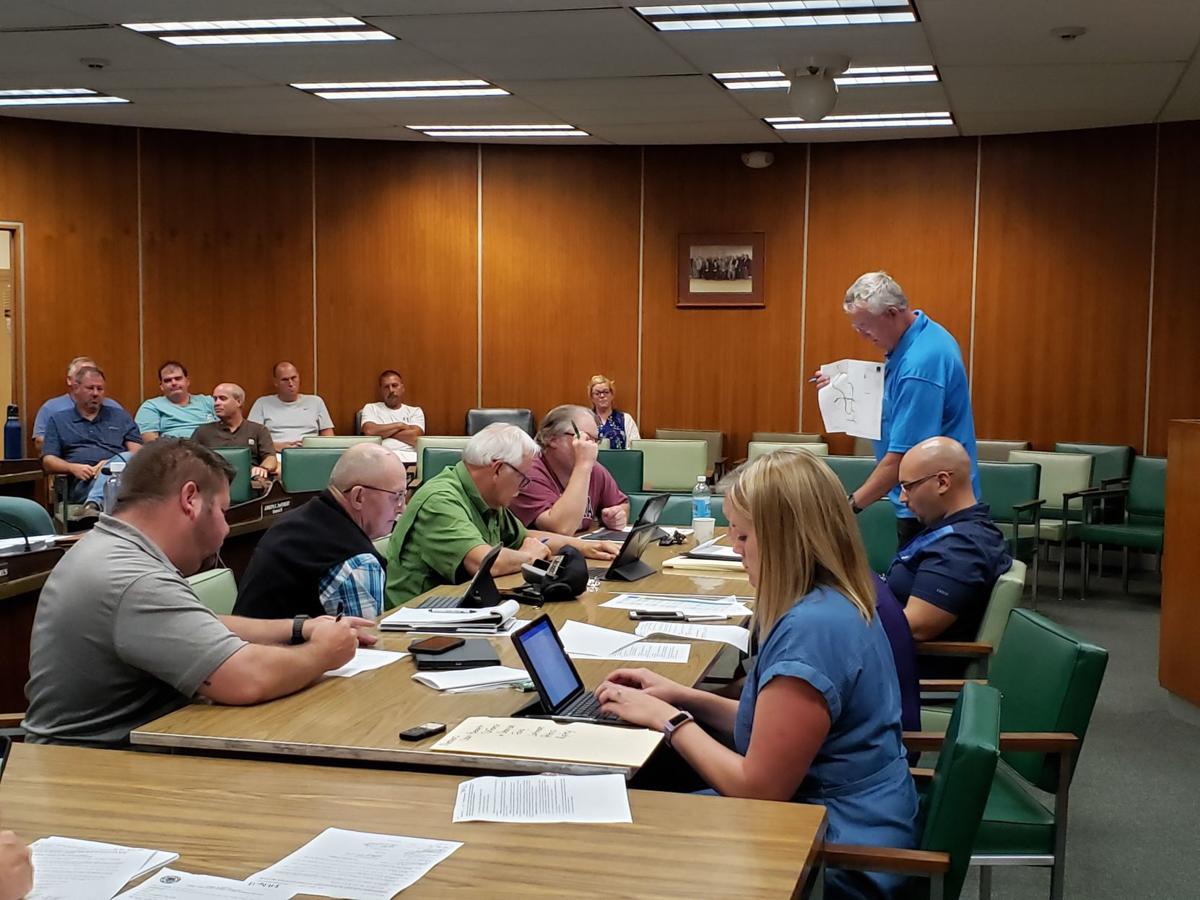 AUBURN — The Cayuga County Department of Public Works, which includes the county's highway, parks and trails, buildings and grounds, and weights and measures divisions, is now leaderless after both the director and deputy left recently, legislators announced Tuesday.
Director of Public Works David Gardner resigned Tuesday afternoon, just a few days after firing Deputy Director Carl Martel last Thursday, legislators said during a meeting of the Cayuga County Legislature's Public Works Committee, leaving the department, which was created last October, without any senior leadership.
Committee Chair Joseph Bennett, R-Auburn, said the Legislature had only received the resignation letter a short time before the committee meeting, and were still working to determine how to proceed in hiring an interim director.
Bennett was addressing a group of highway division employees who had asked to speak during the meeting, which Bennett declined, saying the county had few answers at the moment, but hoped they could provide more by the full Legislature meeting later this month.
"So we are in the midst of hiring an interim, and once we get the interim we will know the full progress of some the questions you folks have," Bennett said.
Legislature Chair Tucker Whitman, R-Sterling, said the Legislature would be working to bring an emergency resolution to appoint an interim within the next few days.
Whitman said the county could not afford to wait until the next full Legislature meeting to appoint an interim director, but in the meantime was confident that department staff would be able to handle day-to-day operations in the meantime.
"They're a good crew. They know what they're doing," Whitman said.
Cayuga County Highway Superintendents Association President and town of Venice Highway Superintendent Steve Fedrizzi, said he was in the audience Tuesday to discuss the upcoming snow removal contract between the towns and the county, but assured legislators that highway employees would be able to continue working.
"I just want to let you legislators know that between the county guys you've got sitting back here and the towns, we're going to work to make it work out," Fedrizzi said.
According to Whitman, Gardner gave a day's notice that he would be firing Martel. While Whitman said he advised Gardner that he did not think legislators would be comfortable with Martel being fired before the decision was brought before the appropriate committee, the law creating the director position did not require him to do so.
Several days after that, Gardner offered his own resignation. A copy of the letter was not immediately available as of press time. Neither Gardner nor Martel could be reached for comment.
Originally, the department only included a director position, but the hiring committee authorized then-Administrator J. Justin Woods to change a vacant highway division general supervisor into the deputy director position based on the strength Martel's interview for the director position.
Legislators Aileen McNabb-Coleman, D-Sennett; Benjamin Vitale, D-Montezuma; and Ryan Foley, D-Auburn, voted against the move, citing concerns with the budgetary impact and the hiring process.
Staff writer Ryan Franklin can be reached at (315) 282-2252 or ryan.franklin@lee.net. Follow him on Twitter @RyanNYFranklin
Get local news delivered to your inbox!
Subscribe to our Daily Headlines newsletter.