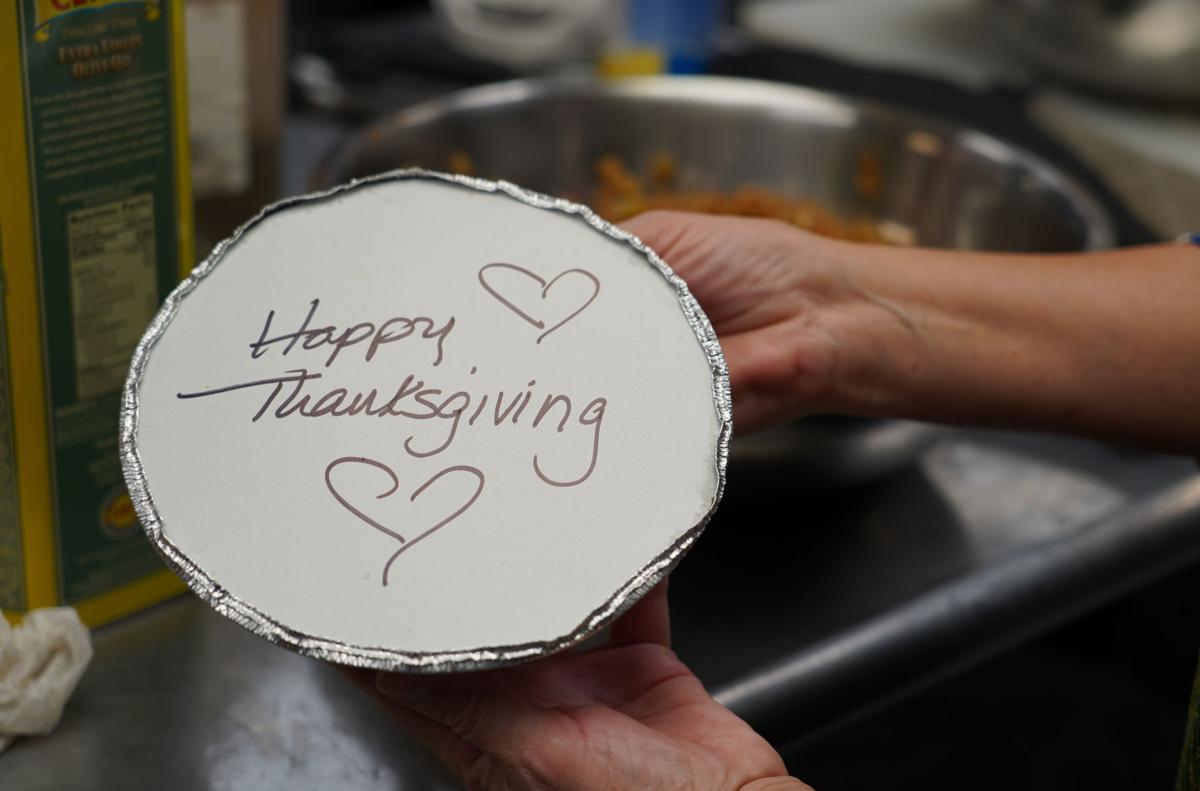 It's a question facing many families: Should they host relatives and friends for Thanksgiving amid the COVID-19 pandemic? 
One of the top doctors at Auburn Community Hospital and Cayuga County's public health director believe the answer should be "no." 
The local health experts are encouraging Cayuga County residents to avoid large gatherings with people who aren't members of their household. One reason for the guidance is that social gatherings have been one of the main sources of community spread in the county.
Cayuga County has 643 confirmed COVID-19 cases this year. Two-thirds of the cases (425) were reported in October and two weeks of November. 
"They may be staying within the guidance of smaller groups, but it's still people they don't live with in their household," said Kathleen Cuddy, the county's public health director. "That's where we're seeing transmission." 
She added, "People are not keeping their circles small, they're not staying within their own household and the virus is spreading." 
The Centers for Disease Control and Prevention released considerations for people celebrating Thanksgiving. The recommendations include limiting Thanksgiving gatherings to people within households. Any gatherings that involve people from other households increases the risk of contracting COVID-19. 
Along with limiting gatherings to people within households, the CDC suggests virtual celebrations with family and friends which pose the lowest risk of community spread. 
If people choose to host gatherings, the CDC offers several tips, including limiting the number of attendees, requiring guests to wear masks when they're not drinking or eating, and moving celebrations outside. 
Dr. Paul Fu, the deputy chief medical officer at Auburn Community Hospital, understands that it's a difficult decision for families. But he is urging residents to limit their celebrations to household members and to avoid travel. 
"What we've seen is a lot of times the cases of spread are the family gatherings where you let your guard down a bit," he said. "The ones that are most regrettable is when you have a big family gathering, somebody gets sick and gets hospitalized. Those are the situations we want to avoid." 
There were numerous complaints last week when Gov. Andrew Cuomo announced a 10-person limit for private gatherings. The motivation for that order is that social gatherings have contributed to the statewide spike in COVID-19 cases. 
Some sheriffs, who are not public health experts, have blasted the order and pledged not to enforce it in their counties. On social media, opponents have said they won't deviate from their Thanksgiving traditions. 
But Cuddy thinks that, for this year, those individuals should reconsider their plans. 
"As disappointing as it is to change traditions, this is not the year to maintain the same traditions if that includes big parties and big gatherings," she said. "This is the year to celebrate within your household and only within your household, not to gather together with large groups." 
Politics reporter Robert Harding can be reached at (315) 282-2220 or robert.harding@lee.net. Follow him on Twitter @robertharding.