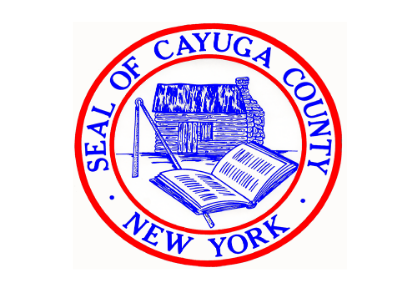 The following update has been released by Cayuga County government in connection with the local response to the novel coronavirus:
Cayuga County Response to COVID-19
Status Report 3/25/20
County Office Building closed to the public – Hotline instituted
The County Office Building is closed to the public, except for Department of Social Services emergency services.
Please contact the county hotline 315-253-1355 and call takers will direct you to the appropriate department for assistance. The hotline is staffed Monday - Friday 9 am - 5 pm, Saturday and Sunday 9 am - 12 pm.
Please check the county's COVID-19 web page at www.cayugacounty.us/response for daily updates on department operations and community resources.
You can also find department contact information on our department pages at www.cayugacounty.us/31/Departments. Departments are working at reduced staffing and in some cases remotely. Please use the phone numbers listed on the respective department pages to get in contact with staff. Leave a phone message as necessary. Staff will get back to you as soon as they can.
If you have coronavirus-related health questions, you can call Upstate University Hospital's 24-hour triage hotline at 315-464-3979. For general questions call the NYS Department of Health coronavirus hotline at 1-888-364-3065.
While the county encourages social distancing, we also want to remain connected with residents. Don't miss any updates by signing up for automatic email and/or text message notifications at www.cayugacounty.us/notifyme. Click the mail or phone icon next to Coronavirus COVID-19 Response in the alert center and you will be notified as soon a new update is posted. Please note: If you have previously signed up for other alerts, you need to visit the www.cayugacounty.us/notifyme again and subscribe to the COVID-19 alert.
Amidst this health crisis, Cayuga County government remains committed to serving your needs!
Below you can find important updates for county departments as of 3/25/20:
Please visit the COVID-19 web page at www.socialsecurity.gov/coronavirus/ to find out what services they are continuing and which ones they are suspending, how to contact them, and important information about deadlines they are extending to ease the burden on the public and medical providers during this pandemic.
While SSA offices in New York and New Jersey are temporarily open to authorized personnel only, SSA staff from those local offices will continue to be accessible by phone. SSA local office phone numbers are available on the Social Security Office Locator at https://secure.ssa.gov/ICON/main.jsp. To find your local SSA office phone number, go to www.socialsecurity.gov, select Contact Us under Items of Interest, and then Office Locator under Ways to Contact Us. SSA local office staff are accessible by phone Monday to Friday, 9:00 am. to 4:00 pm. Some critical services also are available by calling SSA's national toll-free line at 1 (800) 772-1213 or 1 (800) 325-0778 TTY. National toll-free line staff are available Monday to Friday, 7:00 am. to 7:00 pm. They offer many automated telephone services at https://www.ssa.gov/agency/contact/phone.html so callers do not have to wait to speak with a telephone agent.
Emergency Microloan for businesses
Due to the recent circumstances of COVID-19, the Legislature and Committee Meetings will be live streamed for the public to view.
Concerned about COVID-19?
Sign up now to get the most recent coronavirus headlines and other important local and national news sent to your email inbox daily.