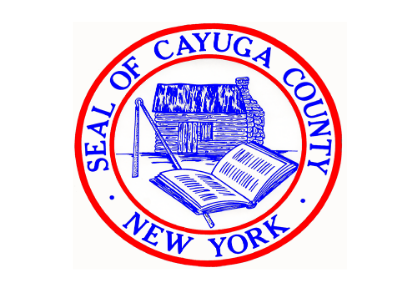 The following update has been released by Cayuga County government in connection with the local response to the novel coronavirus:
Cayuga County Response to COVID-19
Status Report 4/6/20
County Office Building closed to the public – Hotline instituted
Please contact the county hotline 315-253-1355 and call takers will direct you to the appropriate department for assistance. The hotline is staffed Monday - Friday 9 am - 5 pm, Saturday and Sunday 9 am - 12 pm.
Please check the county's COVID-19 web page at www.cayugacounty.us/response for daily updates on department operations and community resources.
You can also find department contact information on our department pages at www.cayugacounty.us/31/Departments. Departments are working at reduced staffing and in some cases remotely. Please use the phone numbers listed on the respective department pages to get in contact with staff. Leave a phone message as necessary. Staff will get back to you as soon as they can.
If you have coronavirus-related health questions, you can call Upstate University Hospital's 24-hour triage hotline at 315-464-3979. For general questions call the NYS Department of Health coronavirus hotline at 1-888-364-3065.
While the county encourages social distancing, we also want to remain connected with residents. Don't miss any updates by signing up for automatic email and/or text message notifications at www.cayugacounty.us/notifyme. Click the mail or phone icon next to Coronavirus COVID-19 Response in the alert center and you will be notified as soon a new update is posted. Please note: If you have previously signed up for other alerts, you need to visit the www.cayugacounty.us/notifyme again and subscribe to the COVID-19 alert.
Amidst this health crisis, Cayuga County government remains committed to serving your needs!
Below you can find important updates for county departments as of 4/6/20:
Department of Motor Vehicles
Temporary process for registering a vehicle with new plates or plate transfer
Reregistering a vehicle with new plates or transferring a registration
(If registering anything other than a vehicle, please contact the office at 315-253-1241)
1. The following items are required to reregister a vehicle previously registered to you:
A photocopy of your NYS Drivers License, Non-Drivers ID or Permit
-Indicate what you need – (transfer/plates/renewal)
-Please make sure you sign it on the back
-Must be bar-coded and be in effect to register the vehicle (can be faxed to (315) 253-1006)
Ownership: If the title is in multiple names, in addition to yours, a copy of the title is required.
2. The following items are required to register a vehicle for the first time: New Plates or Transfer plates
Proof of Ownership (NYS Title or Out of State Title)
-Must be original and signed
-Odometer & damage statement complete
-Handwritten is acceptable
-Please make sure you sign by Purchaser's Certification and provide your social security number
-Check or Money Order made payable to "The Cayuga County Clerk"
-Then add your sales tax based on the purchase price of the vehicle and not the total DMV fees calculated
-If unable to calculate the fees, you may provide a blank personal check and we can call to confirm the amount with you
3. If transferring plates
-Please check "Transfer Plates" on the MV-82 and provide the plate number
-Do not move your plates to the vehicle and operate it until you receive your new registration sticker and document in the mail
-The Cayuga County DMV, 160 Genesee Street, Auburn, NY 13021
Concerned about COVID-19?
Sign up now to get the most recent coronavirus headlines and other important local and national news sent to your email inbox daily.