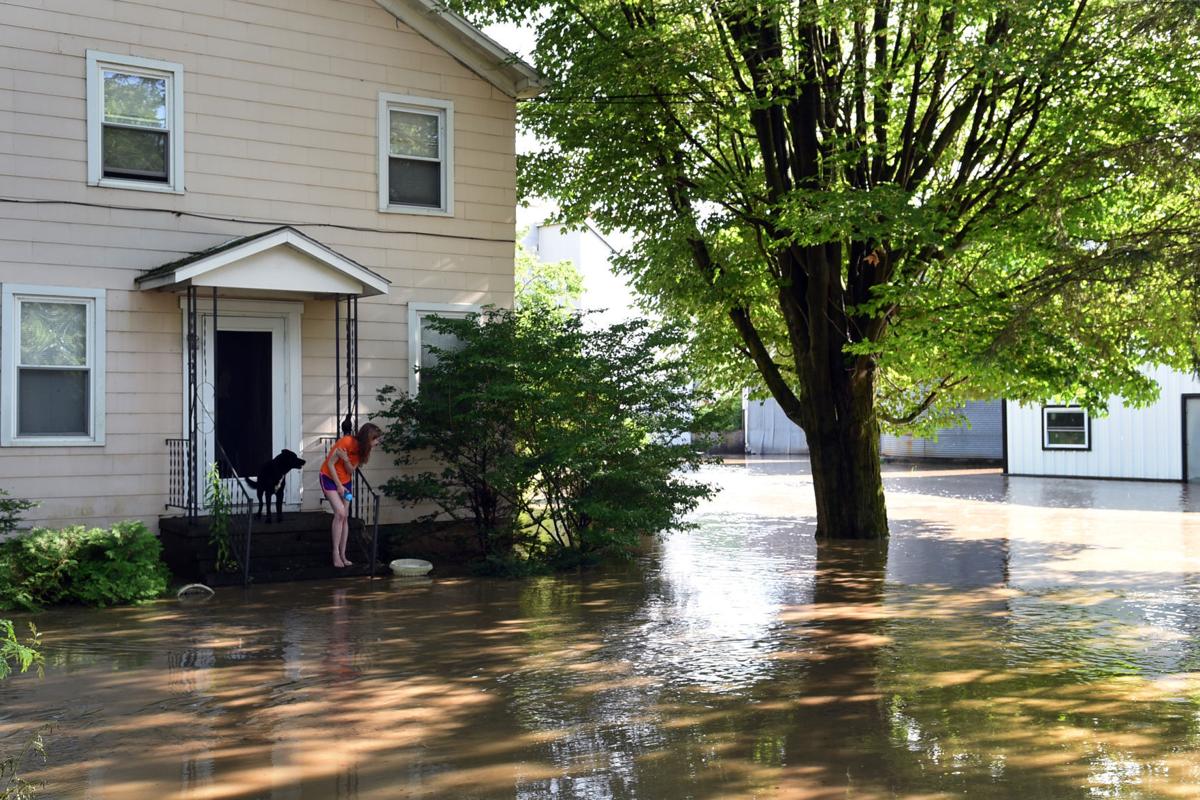 The Cayuga County Health Department issued a list of recommendations to help residents whose households were impacted by Saturday's heavy rain and flooding.
Director of Environmental Health Eileen O'Connor advises homeowners of the following when cleaning after a flood:
• Wear protective clothing including rubber boots and gloves.
• When doing work that could create dust or flying debris, wear eye protection and a dust mask.
• Remove wet materials. Discard items soaked by floodwaters that cannot be thoroughly cleaned and dried within 24 to 48 hours.
• Thoroughly wash walls, floors, closets, shelves, and nonporous house contents impacted by the floodwaters with household cleaners or soap and water. Disinfect with a solution of one cup bleach to five gallons water. (Be careful about mixing household cleaners and disinfectants together. Check labels for warnings.)
• Carefully clean surfaces that come in contact with food and children's play areas.
• Replace disposable filters in your heating/cooling system and any wet fiberboard and insulation.
• Clean and disinfect heating and air conditioning ducts that have been flooded. Consider hiring professionals for this service.
• Open windows and doors. Use fans and dehumidifiers during and after the use of cleaning and disinfecting products.
• Discard food without a waterproof container if there is any chance that it has come into contact with floodwaters.
The department also cautioned individuals regarding swimming and boating in bodies of water following a flood, as it is possible for debris to be floating in the water. 
"In addition, individuals should avoid swimming in waters that are turbid or cloudy following a flooding event," the release stated. 
Contact the Cayuga County Health Department at (315) 253-1560 with any questions. 
Meanwhile, the state Department of Environmental Conservation said it is working in Cayuga County and several other upstate areas "to provide on-the-ground assistance as needed to ensure the integrity of local wastewater treatment plants and dams, investigate and address any spills, provide necessary emergency permits, and inspect and close state facilities such as campgrounds."
Moravia was put under a state emergency by the Moravia Fire Department following Saturday's flooding.
Get local news delivered to your inbox!
Subscribe to our Daily Headlines newsletter.