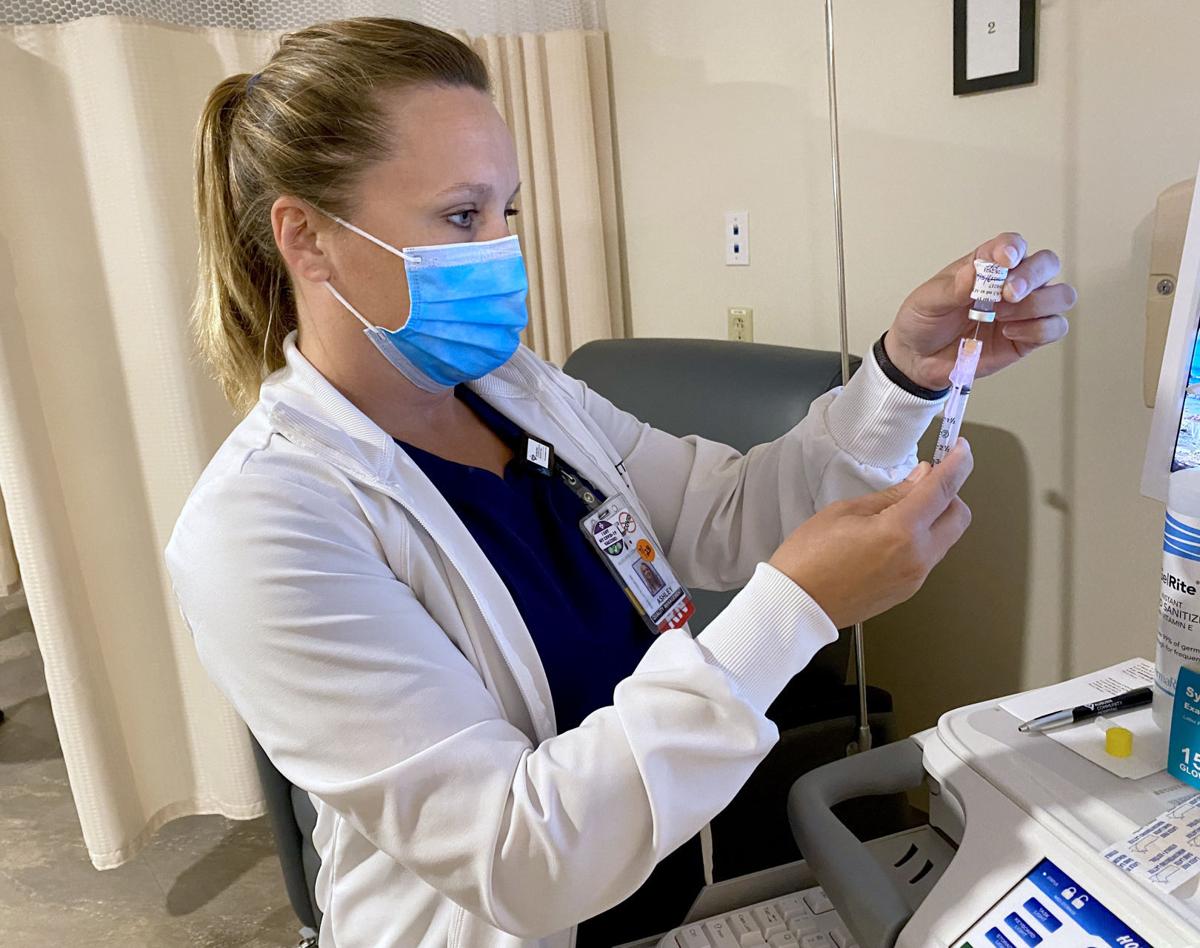 The public health director in Cayuga County and Auburn Community Hospital's chief medical officer said the community "isn't as protected as it could be" as COVID-19 cases and hospitalizations are rising again. 
In a joint statement, Kathleen Cuddy and Dr. Paul Fu urged county residents to get vaccinated, wear masks in public settings and stay home if they are ill to stop the spread of COVID-19. 
"No one wants to go back to the days of daily reports of rising Covid infections, hospitalizations, and tough restrictions on schools, restaurants, sporting events and businesses. We are heading in this direction again," said Cuddy, the county's public health director, and Fu, the hospital's top medical officer.
"We are seeing an increase in the number of positive cases, which includes more children. The Delta variant is present and highly contagious, and our community isn't as protected as it could be with a low community vaccination rate of around 50%." 
The Cayuga County Health Department reported 22 new cases, the most in a two-day period in nearly three months. There are 43 active cases in isolation. 
Hospitalizations have reached a six-month high. There are seven COVID-related patients at Auburn Community Hospital. The number of hospitalizations doesn't include any patients being treated at hospitals outside of Cayuga County. 
The recent uptick in cases led the Centers for Disease Control and Prevention on Monday to designate Cayuga County as a county with "substantial" community transmission of COVID-19 because it had more than 50 cases per 100,000 people. The CDC now lists the county's transmission level as "moderate." Neighboring counties Onondaga and Tompkins remained in the "substantial" category, in which the federal agency recommends mask wearing for all people in public settings regardless of vaccination status.
As local cases and hospitalizations spike, Cayuga County's vaccination rate still lags behind the statewide average. According to the CDC, 75.7% of New York adults age 18 and older and 63.4% of the total population have received at least one vaccine dose. More than half of the state's population (57.3%) and two-thirds of adults are fully vaccinated. 
But in Cayuga County, 51.8% of residents and 60.8% of adults have received at least one dose. Less than half — 48.4% — of the county's population is fully vaccinated. 
Cuddy and Fu are hoping more people will get vaccinated. Their joint statement included a Q&A that addresses why individuals should consider getting vaccinated — it will help keep people from getting seriously ill even if they contract the virus — and why people who are fully vaccinated can still get COVID-19. (While it's possible, they said that vaccines are "safe and effective at preventing COVID-19, including severe illness and death.")
They acknowledged that the risks of infection in fully vaccinated residents "cannot be eliminated where community transmission of the virus is widespread and vaccination rates are low." 
"Our community needs to get the spread of the virus under control," Cuddy and Fu said. "It takes each and every one of us working together and doing our part. We ask that you all do your part, get vaccinated." 
The health department on Wednesday held the second of two free walk-in vaccine clinics it scheduled this week. It announced another clinic next week will be held from 1 to 2 p.m. Tuesday, Aug. 10, at the Moravia Central School District Middle School, 68 South Main St., Moravia. Moderna and Pfizer shots will be available at that clinic.
Politics reporter Robert Harding can be reached at (315) 282-2220 or robert.harding@lee.net. Follow him on Twitter @robertharding.