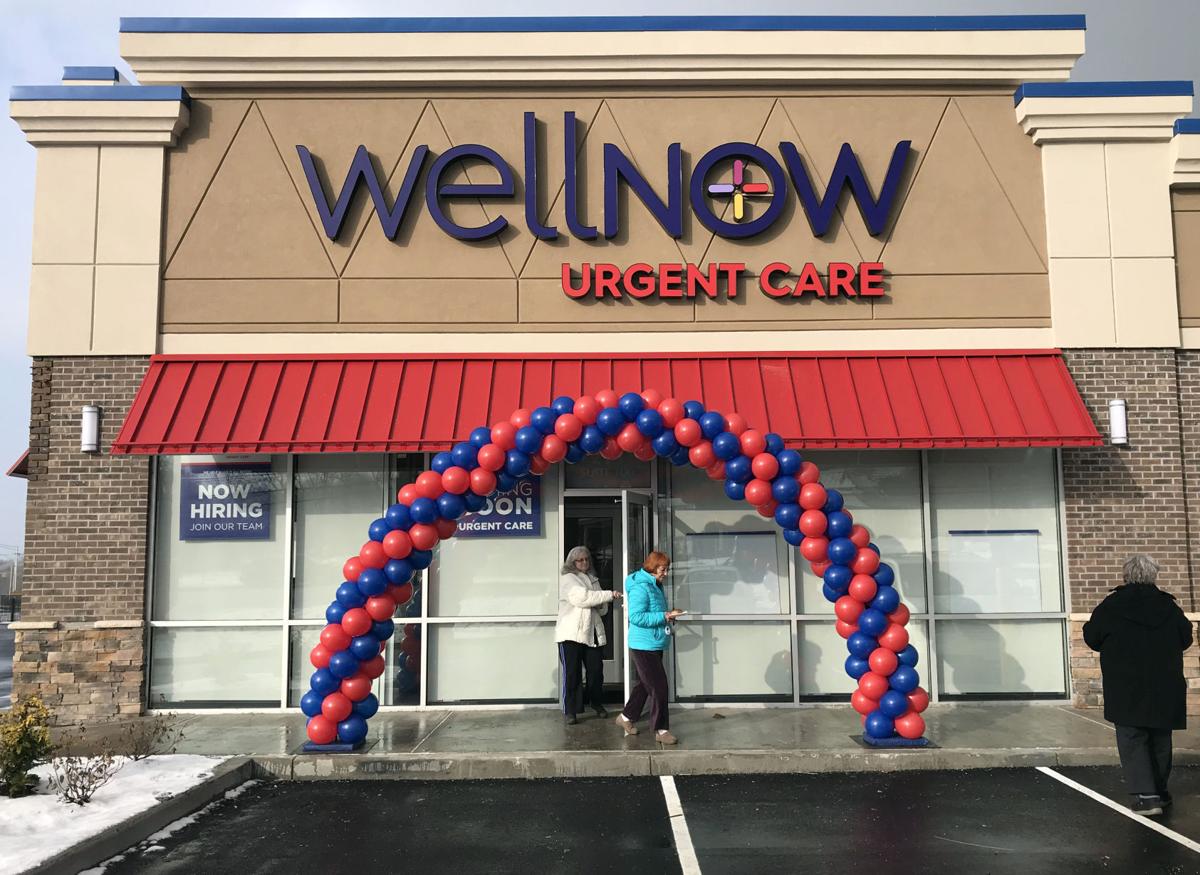 Cayuga County Public Health Director Kathleen Cuddy offered blunt advice to residents who need to get tested for COVID-19. 
"Don't go to WellNow," she said.
Cuddy's comments during the Cayuga County Board of Health meeting on Tuesday were in response to what two other health department officials — Nancy Purdy, the director of community health services, and Deanna Ryan, a senior public health educator — describe as a "longstanding problem" with the chain of urgent care centers, which has a location in Auburn and others in central New York. 
Laboratories are required to report positive COVID-19 test results to New York health departments within 24 hours. However, Ryan said that WellNow hasn't been sharing the positive results with the local health department. 
"When we are not getting positive results in a timely manner, we're not able to investigate and isolate the positive people," she said. "And then we're also not able to track back to their infectious period and get contacts into quarantine." 
A WellNow spokesperson said that all COVID-19 test results are reported to the state's electronic clinical laboratory system. 
"Even with extremely high volumes, we've experienced reporting delays on less than 1% of all processed COVID tests across our centers," the spokesperson said. "We take patient privacy very seriously and cannot comment on individual patient results or experiences; however, we encourage any patients and health officials with specific questions or concerns to contact us directly."
Purdy detailed a recent example of the challenges with WellNow not relaying information to the health department. A local student had COVID-19 symptoms and went to WellNow in Auburn. A rapid test was administered at the urgent care center and the student tested positive for the virus. Another test, a polymerase chain reaction test, was performed and sent to a lab in Boston. 
While waiting for the results of the second test, the student's mother contacted the health department for guidance. But, Purdy said, the department wasn't aware of their positive test result. 
"We did not have him in the system as one of our positives, nor could I find any test results for him," she continued. 
According to Purdy, WellNow provided isolation instructions but didn't inform the health department, which is responsible for isolation and quarantine orders, of the positive test. 
"We get a person calling us after the fact telling us they need orders to take back to work," she said, "and we never had them in quarantine or isolation." 
There have been conversations with WellNow about the lack of notification about positive test results and isolation and quarantine protocols. Purdy said she spoke to someone at the Auburn location who was cooperative, but believed that they are following the state health department's requirements. 
The problems with WellNow aren't limited to Cayuga County. Ryan said there have been complaints "across New York" about the urgent care chain's practices. She also noted that there are local residents who go to WellNow locations outside of the county. Regardless of the location, the lack of timely reporting still exists. 
Ryan said Cuddy has been communicating with the state Department of Health to see if they can intervene. While they wait for the state to address the problem, Cuddy advised residents to visit other testing locations. 
"Go to a hospital-owned urgent care center. Go to your private care provider," she said. "Go to one of the other sites (in Ithaca or Syracuse) with more timely and accurate testing." 
• The health department reported 30 new cases over the past two days. There are 102 active cases in mandatory isolation, down from 114 on Sunday. 
Hospitalizations also decreased. There are two COVID-related patients at Auburn Community Hospital, down from four two days ago. 
The county's COVID-19 death toll (89) remains unchanged. There hasn't been a new virus-related death since early March. 
Politics reporter Robert Harding can be reached at (315) 282-2220 or robert.harding@lee.net. Follow him on Twitter @robertharding.