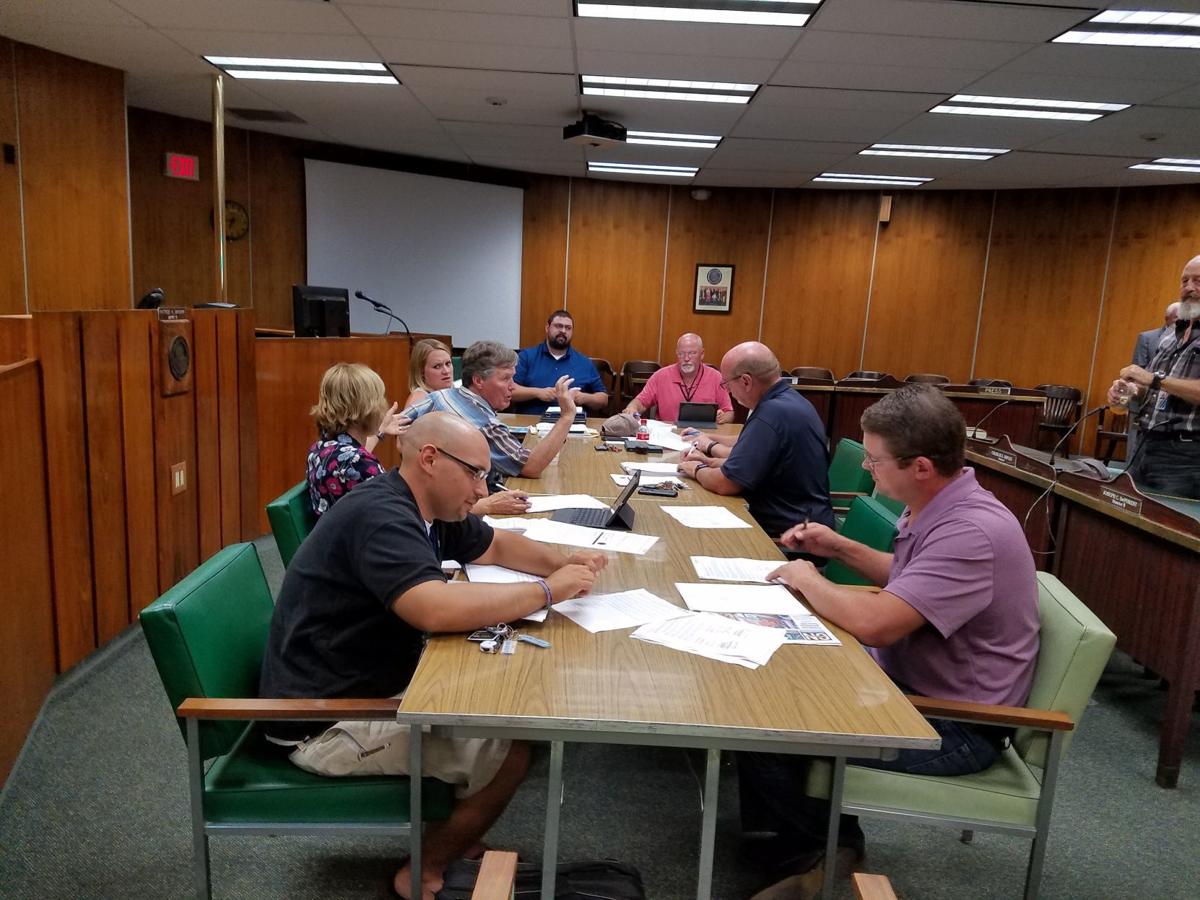 After being brought up during committees four different times, a plan to develop a new website that would offer new features for public use and an extra layer of security was approved by the Cayuga County Legislature.
The resolution passed the full Legislature Tuesday evening 11-4 thanks to an update by Legislator Elane Daly, D-Auburn, that helped alleviate concerns from several legislators that the cost of the website was wrongly being placed into the county's 2019-2020 budget.
Daly's change, introduced at the July Ways and Means Committee meeting, shifted the $64,198 first-year creation fee, which provided for the website's design, training county employees in its use and the first yearly maintenance fee, to the current budget year.
To pay for it in this year, Daly proposed using the money the county saved, approximately $150,000, by switching from buying patrol vehicles for the Cayuga County Sheriff's Office to leasing them.
The project would include annual payments beginning at $27,733.79 for  and rising to $27,732 for years two and three. Following that, payments drop to $9,975, with annual increases of 5 percent until the contract ends after eight years.
Currently, the county pays $18,999 a year for its website and hosting services. A cost comparison estimation chart included with the resolution previously indicated the county would pay $151,992 over eight years compared to $138,317.17 for the proposed website.
The new website would include user-friendly features like the ability to register to use county parks online, easier access to meeting agendas and minutes and other services.
Critically, however, according to County Administrator J. Justin Woods at previous meetings, the contract provides for CivicPlus, the websites developer, to host the county website at a separate location.
This would add a much-needed level of security from both online threats, like dedicated denial of service attacks, and physical threats like power outages, that would allow for continual operation.
Legislator Keith Batman, D-Springport, who voted against the website in its second defeat at July's Government Operations Committee citing those budgetary concerns, thanked Daly for developing the solution.
"Without that solution presented, I was not ready to support this," Legislator Aileen McNabb-Coleman, D-Sennett said, echoing Batman's comments.
Some legislators still disagreed with the idea, however. Legislator Tucker Whitman, R-Sterling, said he felt the county was "putting the cart before the horse," noting that like many county residents he does not have access to high speed internet in his part of the county.
"I hope a lot of citizens of the county will hopefully be able to look at [the new website] someday before it's outdated, but I'm not holding my breath," Whitman said.
At previous committee meetings, several legislators voted against the measures citing concerns similar to Whitman's, specifically adding that the felt they could not vote for a new website when, according to the legislators, the county was slowing the permitting process for New Visions Communications to install fiber optic Internet cable in the county.
"I'm still having problems with the county not approving the best possibility for internet systems for Cayuga County," Legislator Charlie Ripley, R-Summerhill, said.
"That's just not the case," Woods said, adding after the meeting that the county had finished the draft permit conditions, as well as a phasing map for installation, and was waiting for for New Visions to confirm and sign the permit.
Efforts to reach New Visions representatives for comment were unsuccessful.
The phasing map provides the conditions for New Visions to install cabling at a set amount of miles at a time before being checked for satisfactory completion in accordance with a performance security bond between the company and the county.
Legislators Paul Pinckney, R-Aurelius and Timothy Lattimore, R-Auburn, reversed their previous votes against the project during committee. At those times, both said they believed a new website was important, but could not justify approving it when fiber optic cabling was much more important not just for residents to have internet access but for economic development projects as well.
Both Legislators voted in the resolution's favor Tuesday, with Lattimore adding the proviso that he did so only if fiber is installed.
Staff writer Ryan Franklin can be reached at (315) 282-2252 or ryan.franklin@lee.net. Follow him on Twitter @RyanNYFranklin
Get local news delivered to your inbox!
Subscribe to our Daily Headlines newsletter.