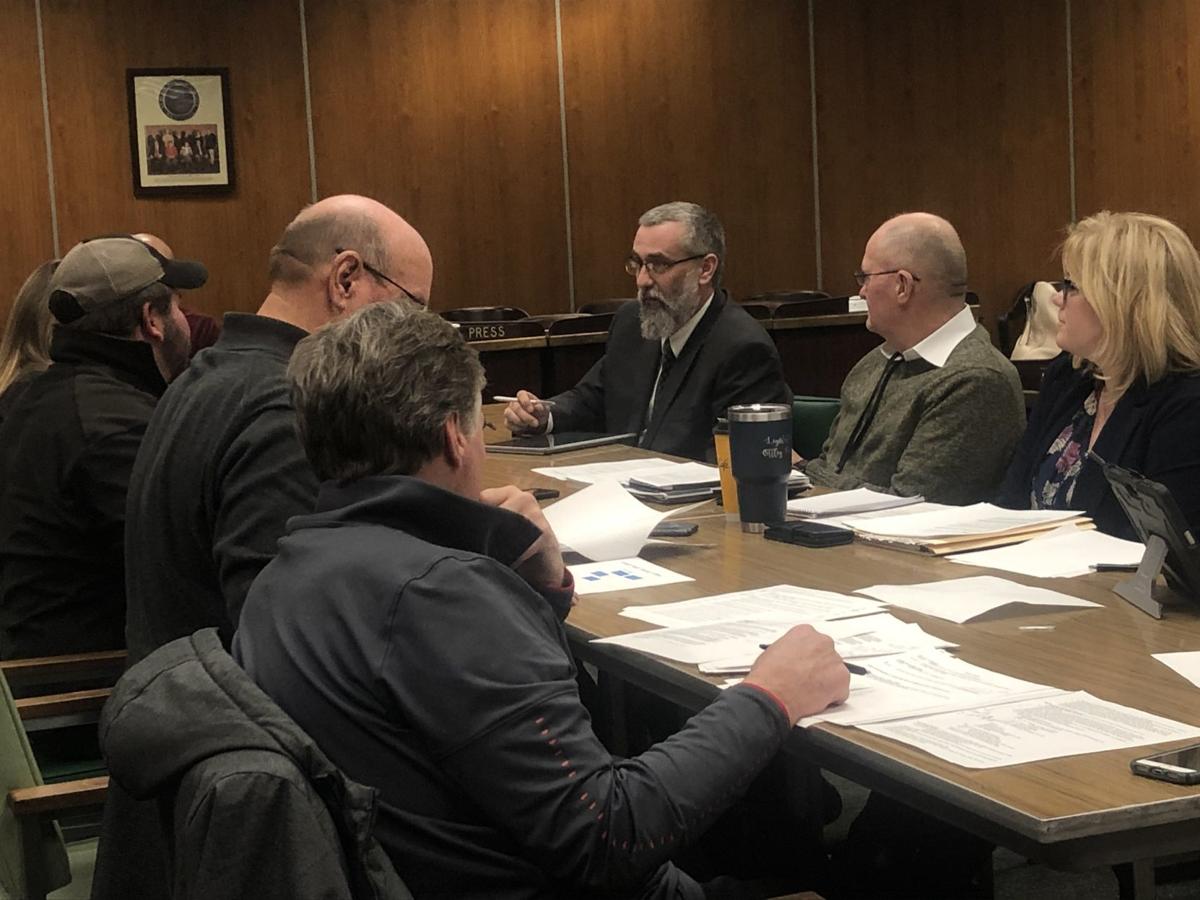 AUBURN — The Cayuga County Legislature's Government Operations Committee recommended reappointing Christopher Palermo as the county attorney.
The seven-person committee voted Thursday to reappoint Palermo following an executive session at the end of their February meeting. The committee also unanimously approved a resolution from Palermo to convert a paralegal position in his office to an assistant county attorney position.
Brittany Massi, the current confidential secretary, has interned with the office while in law school and filled in twice for the former secretary, Palermo said. Since Massi is already a licensed attorney, he said making her an assistant county attorney would allow her to do more legal work on behalf of the county.
"It's been a tremendous help in the office. The only disadvantage is that I can't have her signing documents or going to court because the county is not her client," Palermo said.
Palermo's office currently has a paralegal position, in addition to the confidential secretary, that the measure would abolish. Palermo intends to make the current paralegal staffer the new confidential secretary — which would be vacated by Massi as she enters into the new assistant county attorney position.
"It's going to be the exact same group of people largely doing the same jobs," Palermo said. Massi would join Palermo and Chief Assistant County Attorney Richard Graham to be the third person with an attorney title in the office.
Her salary of $63,968 per year would be funded by the elimination of the paralegal position, which would result in savings of $43,640, according to a copy of the resolution in the February agenda.
"It's only the people who've been appointed assistant county attorneys that can act on behalf of the county, but she was really doing an awful lot of legal work already. So she's been a super help and I'd like to keep that going and get more if I can," Palermo said.
The committee also unanimously recommended an adjustment to the Legislature's rules of order defining the majority and minority caucuses. The resolution, which was also posed by Palermo, is intended to address that neither party within the Legislature qualified as the majority caucus during the Jan. 2 government reorganization meeting.
Currently, Legislator Keith Batman, D-Springport, is minority caucus leader for the Democrats. Palermo said, if the measure is adopted by the Legislature, Democrats would become the majority and the Republican caucus would be the minority.
The change designates the majority caucus as the subset of the Legislature with the highest weighted majority — rather than the caucus with the highest weighted majority of the entire Legislature. The minority caucus would be designated by the second-highest weighted majority.
"That's really the big fix here," he said.
Staff writer Mary Catalfamo can be reached at (315) 282-2244 or mary.catalfamo@lee.net. Find her on Twitter @mrycatalfamo.
Get local news delivered to your inbox!
Subscribe to our Daily Headlines newsletter.