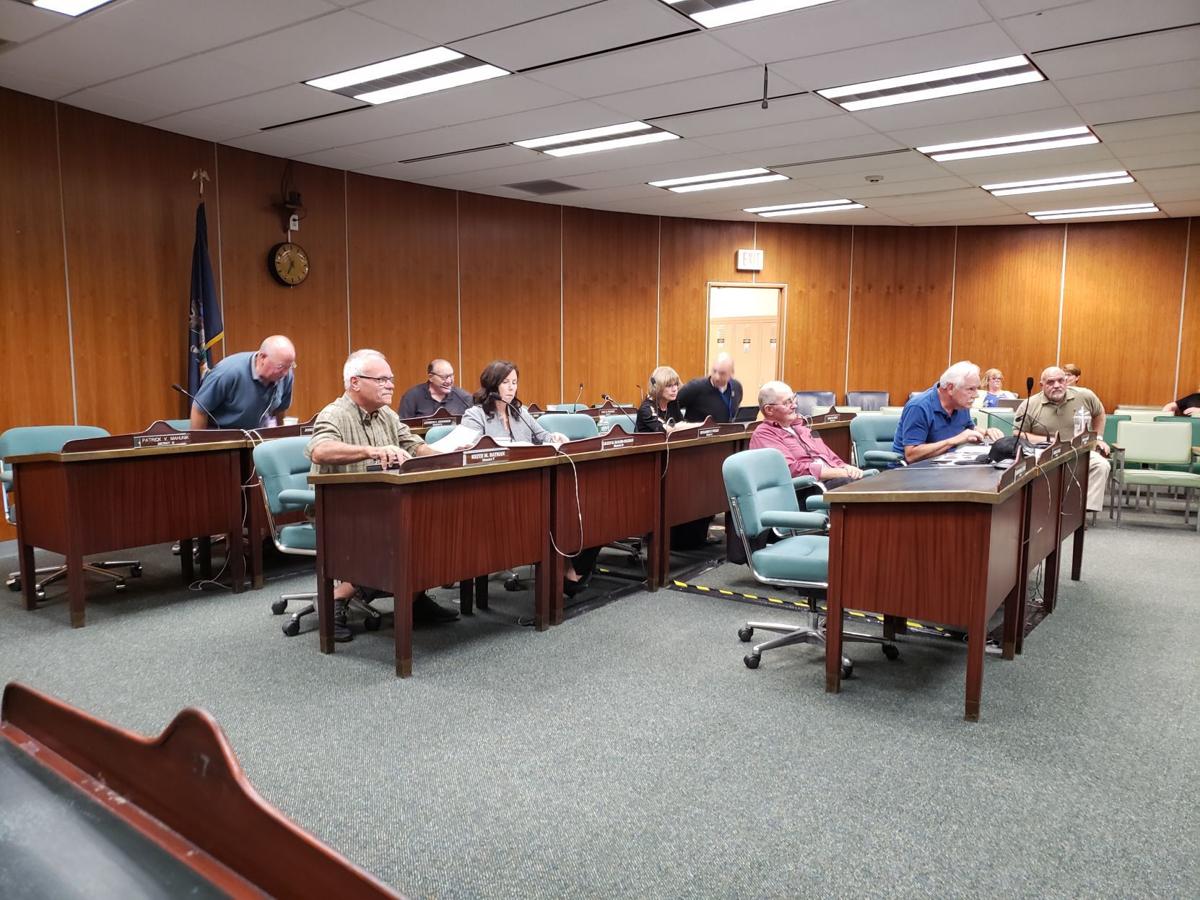 AUBURN — Three months after firing its administrator, the Cayuga County Legislature is looking for a way to address the government's executive leadership gap, which it may find through a new or existing committee, legislators said Monday.
The Legislature convened Monday for the second of three special sessions scheduled this month, with this one focusing on the future of the county administrator position.
Legislators discussed a variety of options to move forward, including appointing an interim administrator, returning the government to its previous Legislature Chairman-led format, hybrid solutions and more, but ultimately took no formal action on the topic.
Instead, Chair Tucker Whitman, R-Sterling, said the Government Operations Committee or a newly-created group would be tasked with more specifically exploring possible approaches for addressing leadership.
Initially, legislators discussed the idea of appointing an interim administrator, with Legislator Joseph Bennett, R-Auburn, saying the county's different departments needed someone with the authority to make decisions at the county on a full-time basis, as well as have input on upcoming budget talks and operations.
"We need somebody that department heads can go to to get an answer from rather than having to go through two or three different people to get to that point," Bennett said.
Whitman later said, however, that he intended for the meeting to focus on how to approach the issue for next year, and that Hoskins, along with the rest of the county's department heads, were succeeding in maintaining day-to-day operations in the meantime.
Hoskins said after the meeting that he's been happy to step up for the time being — which he has done without extra compensation — but is not interested in doing so after Jan. 1, 2020.
Regarding long-term approaches, Legislator Aileen McNabb-Coleman, D-Sennett, said she did not support returning to the strong chair form of leadership, in which legislators appoint one of their own to act as chair, with executive authority, for a year.
McNabb-Coleman said she felt the county's $140 million worth of operations require professional management experience beyond what individual legislators could provide.
Additionally, she said the Legislature had worked hard to set the administrator position up for success and it was not time to throw that away.
"I think it's unfortunate it didn't work out, but I'm not willing to give up the idea of that form of government," McNabb-Coleman said.
Legislator Joseph DeForest, D-Venice, along with Bennett, noted that the county spent a considerable amount of money and effort before accepting the results of the CGR consultant's report, which included a recommended outline for the administrator position, and it would be a waste to "reinvent the wheel" and not keep those recommendations in mind.
However, the amount of turnover in the administrator position, according to Legislator Charlie Ripley, R-Summerhill, served as proof that form of government is simply not compatible with Cayuga County.
"How many times have we gone through administrators? This county does not work with administrators," Ripley said.
Although no formal consensus was reached, legislators largely agreed during the meeting there should be some form of professional management at the county, whatever form that takes.
The Legislature's Government Operations Committee is scheduled to meet at 5:30 p.m. Tuesday, while the next special Legislature meeting is set for Sept. 17 at 6 p.m.
Staff writer Ryan Franklin can be reached at (315) 282-2252 or ryan.franklin@lee.net. Follow him on Twitter @RyanNYFranklin.
Get local news delivered to your inbox!
Subscribe to our Daily Headlines newsletter.