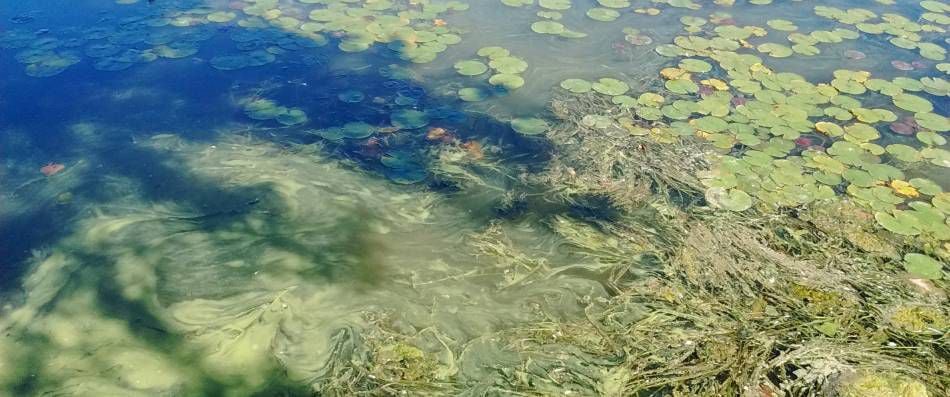 Results for Sunday and Monday's blue-green algae toxin tests for the city of Auburn and the town of Owasco's treated drinking water came back Tuesday afternoon with mixed results.
The Cayuga County Health Department said low levels of toxins were detected in the town of Owasco's sample collected on Monday, Oct. 10 in the treated water, at .16 micrograms per liter. Toxins were not detected in Sunday's samples. Both samples collected at the city of Auburn's treatment plant also did not detect toxins.
The Wadsworth Center, the state Department of Health's laboratory in Albany where the samples are analyzed, can detect as low as .15 micrograms per liter of microcystin, the toxin that can be released by dying blue-green algae blooms.
Blue-green algae, also known as cyanobacteria, is a filmy, paint-like scum that has been dis…
The health department continued to stress that the low levels of toxins in the drinking water are not a public health concern. The U.S. Environmental Protection Agency's health advisory levels are at .3 micograms per liter for children under the age of 6, and 1.6 micrograms per liter for children and adults over 6. The EPA's 2015 study of the advisory levels was over a 10-day period, and exposure to those advisory levels can cause liver failure and kidney damage. 
AUBURN — The city of Auburn's slow sand filter plant is a pretty, white-stucco building tuck…
The health department said it will continue to monitor and collect samples of the public water supply until toxin levels are no longer detected. If levels become elevated to a point of concern, the department will provide further guidance to the public. For more information on blue-green algae, visit cayugacounty.us/health. Anyone with questions or concerns may call (315) 253-1560.