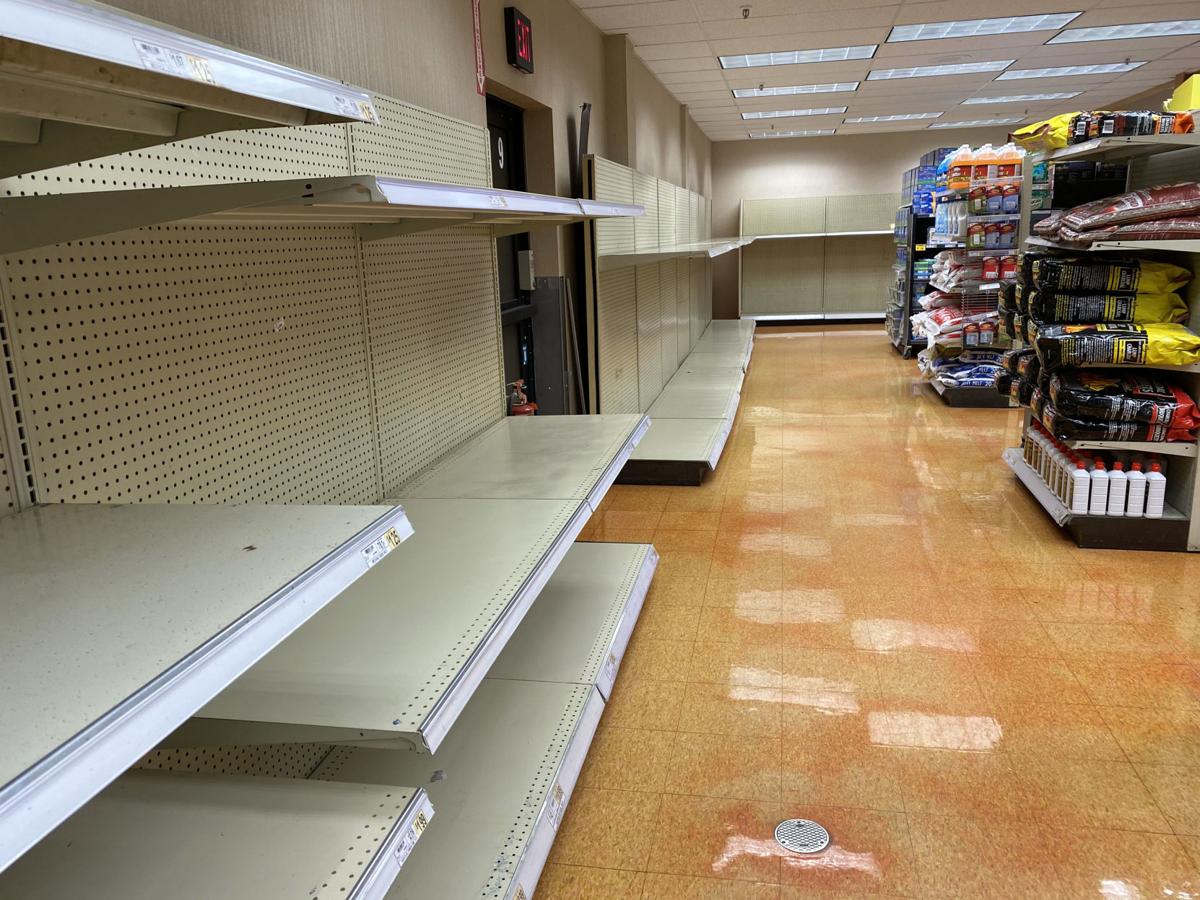 Cayuga County has declared a state of emergency and schools will be closed until further notice due to the novel coronavirus pandemic. 
There are no confirmed cases of the novel coronavirus in Cayuga County, but officials said they are taking precautions as the disease spreads across the state. 
As of Saturday, there are at least 613 coronavirus cases and two deaths reported in New York. There have been a few cases reported in central New York, including one in neighboring Tompkins County. 
Before Cayuga County's announcement, Onondaga County declared a state of emergency and plans to close its schools after classes conclude Friday, March 20. Should any confirmed case in that county emerge prior to that date, an earlier closure would take place.
Cayuga County's order covers school districts that are part of the Cayuga-Onondaga BOCES system — Auburn, Cato-Meridian, Jordan-Elbridge, Moravia, Port Byron, Skaneateles, Southern Cayuga, Union Springs and Weedsport — along with private schools within the county's border. Schools will be closed from March 16 through April 13. All extracurricular activities have been canceled. 
"This declaration follows suit with what many counties in New York and states across the nation are doing — especially in terms of social distancing," Cayuga County Legislature Chairwoman Aileen McNabb-Coleman said. "We urge Cayuga County residents to rely on information provided by public health officials. As a community, we will continue to respond in a calm, unified manner." 
McNabb-Coleman said that she was able to meet with the school superintendents representing Cayuga County's seven districts on Saturday and they support the declaration. The superintendents told her that they are ready to implement plans starting Monday to ensure students in need continue to have access to meals and other services. Getting the order done on Saturday was a priority so families could have time to plan.
School districts will be sending messages to families informing them of the closures, along with details for how the districts will provide services over the next three weeks. 
The decision to close Cayuga County's schools followed an executive order issued by Gov. Andrew Cuomo that waives the 180-day requirement for school districts to be open to receive state aid. 
Several counties across New York are issuing state of emergency declarations and closing schools due to the coronavirus outbreak. 
The novel coronavirus is a respiratory illness that emerged in late 2019 and has spread throughout the world. The symptoms include a cough, fever and trouble breathing. 
Health experts say that most people who contract the virus will experience mild symptoms. But there are concerns about vulnerable populations — seniors and those with compromised immune systems — because they may become seriously ill. 
According to Johns Hopkins University, there are more than 156,000 confirmed cases worldwide and 5,817 people have died after contracting the virus. In the U.S., there are 2,726 cases and 54 people have died. 
To reduce the spread of the virus, health officials urge the public to wash their hands and practice social distancing. New York has banned mass gatherings with 500 or more people. For facilities with capacities below 500, the maximum occupancy is halved. 
If you have symptoms of the virus, contact your healthcare provider for guidance. 
"Continuing our collective efforts of social distancing, school dismissal is an effective public health measure to prevent and slow the transmission of COVID-19 to help protect the most vulnerable members of our community," said Kathleen Cuddy, director of the Cayuga County Health Department.
Politics reporter Robert Harding can be reached at (315) 282-2220 or robert.harding@lee.net. Follow him on Twitter @robertharding.
Concerned about COVID-19?
Sign up now to get the most recent coronavirus headlines and other important local and national news sent to your email inbox daily.