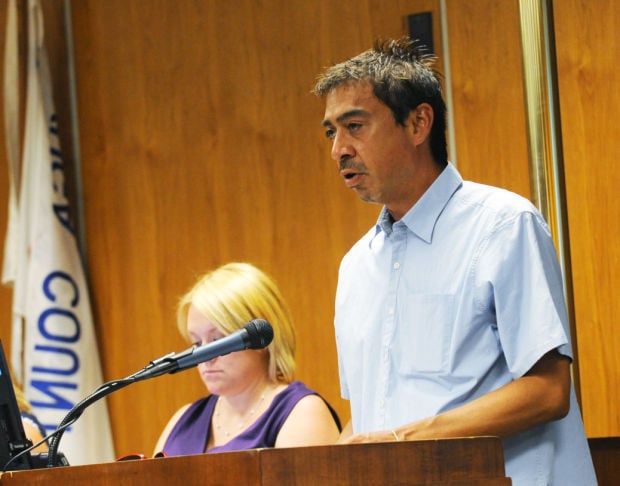 The Cayuga Indian Nation of New York is receiving nearly $90,000 in coronavirus relief funds to help with its low-income housing program, the U.S. Department of Housing and Urban Development announced Tuesday.
An $88,028 grant for the nation, which owns properties in Cayuga and Seneca counties, is one of $200 million in Indian Housing Block Grants made throughout the United States to help American Indian tribes with their COVID-19 response.
"When President Trump signed the Coronavirus Aid, Relief, and Economic Security Act (CARES Act) into law, he wanted to ensure that American Indian Tribes received the assistance they needed to combat the coronavirus," said HUD Secretary Ben Carson in a press release. "HUD remains committed to providing Tribes with the tools they need during this national emergency to continue to create safe, affordable housing opportunities for their communities."
The new funding follows an announcement in February that the Cayugas were awarded a $287,948 grant under the regular Indian Housing Block Grant program.
That grant announcement came the day before the Cayuga Nation Police Department, under the leadership of federal representative Clint Halftown, raided, seized and demolished buildings on nation property in Seneca Falls that had been controlled by a Cayuga faction that doesn't recognize Halftown as the tribe's authorized leader. A week later, violence broke out after a group of Cayuga Nation chiefs held a press conference to condemn Halftown's action.
Following those incidents, HUD had said it was reviewing the situation to see if the federal funding administered by Halftown would be impacted.
"HUD is very aware of the situation, has been monitoring it closely, and has been coordinating with our sister agencies including the Department of Interior," the agency told The Citizen in March. "HUD will review our legal authorities with our Office of General Counsel and make a determination as to the next steps."
HUD officials were not immediately available for comment on Tuesday, but issued a statement on Wednesday:
"The CARES Act mandated that HUD allocate the new IHBG funding using the FY2020 allocation formula," the agency said. "This new funding must be used to prevent, prepare for, and respond to COVID-19. Since the Cayuga Nation received a grant allocation in FY2020, they were once again eligible to receive a grant allocation under the CARES Act. HUD is currently monitoring the Cayuga Nation's IHBG program."
IHBG funds can be used by tribes to develop or renovate housing, manage housing, crime prevention and safety activities and "model activities that provide creative approaches to solving affordable housing problems in Indian Country," a HUD press release said.
Concerned about COVID-19?
Sign up now to get the most recent coronavirus headlines and other important local and national news sent to your email inbox daily.