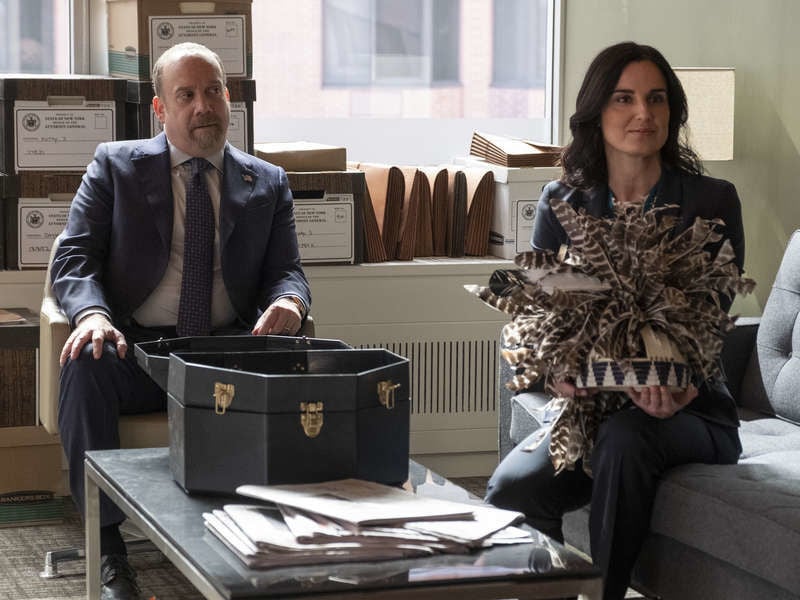 The Cayuga Nation and its federal representative filed a lawsuit Tuesday against the Showtime television network and the creators of its show "Billions," claiming they were defamed by an episode that depicts them engaging in fraud, bribery and other immoral behaviors.
According to the suit filed in state Supreme Court in New York City, the May 5 episode of "Billions" shows what is described as a fictional version of federal representative Clint Halftown participating in an illegal casino land deal, bribery of a public official and blackmail, exposing both Halftown and the Nation itself to reputational damage in front of the show's millions of viewers.
The episode shows a Jane Halftown, called a council member of the "Cayuga Iroquois," as both blackmailing and participating in the bribing of a government official with the show's main characters.
"Don't make me have my people put these [headdresses] on. Thirty of my compatriots in full regalia. Don't make me give interviews about how you are refusing us the vote. Don't make me stage a sit-in at your office," the fictional Halftown says in a scene while holding a piece of traditional nation apparel.
The suit claims that, while the show is "widely considered to be modeled" after a real-life hedge fund manager, almost every character in the show is given a fictitious name, but the show allegedly goes out of its way to use both Halftown's surname, his position with the Nation, and the name of the Nation itself.
With actionable causes of defamation and misappropriation of likeness, the Nation's suit asks for compensation for "the damage to their reputations and the public disgrace," resulting from the show.
In addition to Showtime Networks Inc., show creators Brian Koppelman, Andrew Ross Sorkin and David Levien are named as defendants.
A spokesperson for "Billions" declined to comment.
The Cayuga Nation owns land and operates businesses in Cayuga and Seneca counties.
Staff writer Ryan Franklin can be reached at (315) 282-2252 or ryan.franklin@lee.net. Follow him on Twitter @RyanNYFranklin
Get local news delivered to your inbox!
Subscribe to our Daily Headlines newsletter.