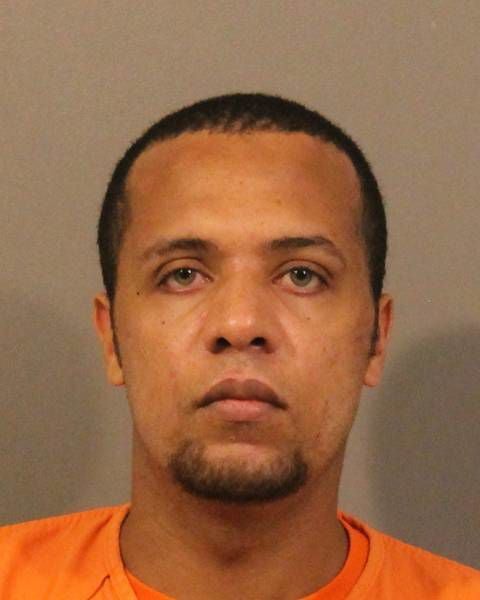 An Auburn man faces criminal charges after allegedly making false bomb threats to different government buildings, the Cayuga County Sheriff's Office said.
Leonard C. Hamilton Jr. was arrested Tuesday in Syracuse by the members of the Cayuga  County Sheriff's Office in connection with an arrest warrant from Auburn City Court, according to a news release from the sheriff's office.
The release said the warrant charged Hamilton, 26, a transient, with first-degree falsely reporting an incident, a class D felony, and alleged he called an employee of the Cayuga County Office building earlier this year, saying a bomb was in the building. It was determined in the investigation there was no credibility to the threat.
Hamilton was arraigned in the Cayuga County Centralized Arraignment Part and held in Cayuga County Jail without bail, the release said. At the time of Hamilton's arrest, he had an arrest warrant for a similar incident in Auburn, plus a warrant for a probation violation. He was previously convicted of misdemeanor falsely reporting an incident in July 2019 in Auburn City Court, the release said.
Sheriff's Detective Lt. Fred Cornelius said Hamilton had called the office building a couple times and also sent a bomb scare call to Cayuga County Mental Health.
"There was definitely nothing to it," Cornelius said. "It was a little disruptive a couple of times, but we put it together pretty fast."
Any of those with information on this incident can reach Det. Justin Leszczynski at (315) 253-3868.  People can call also call the sheriff's office at (315) 253-1179 and follow the prompts to reach any member or office.
Auburn Deputy Police Chief Roger Anthony said Hamilton called an apartment house on Grant Avenue on May 1 about a bomb in the building.
"Obviously no bomb was found, nobody was in danger, we're thankful for that," Anthony said.
Hamilton was charged by the sheriff's office and the APD with separate counts of first-degree falsely reporting an incident, a class D felony.
Staff writer Kelly Rocheleau can be reached at (315) 282-2243 or kelly.rocheleau@lee.net. Follow him on Twitter @KellyRocheleau.
Get local news delivered to your inbox!
Subscribe to our Daily Headlines newsletter.