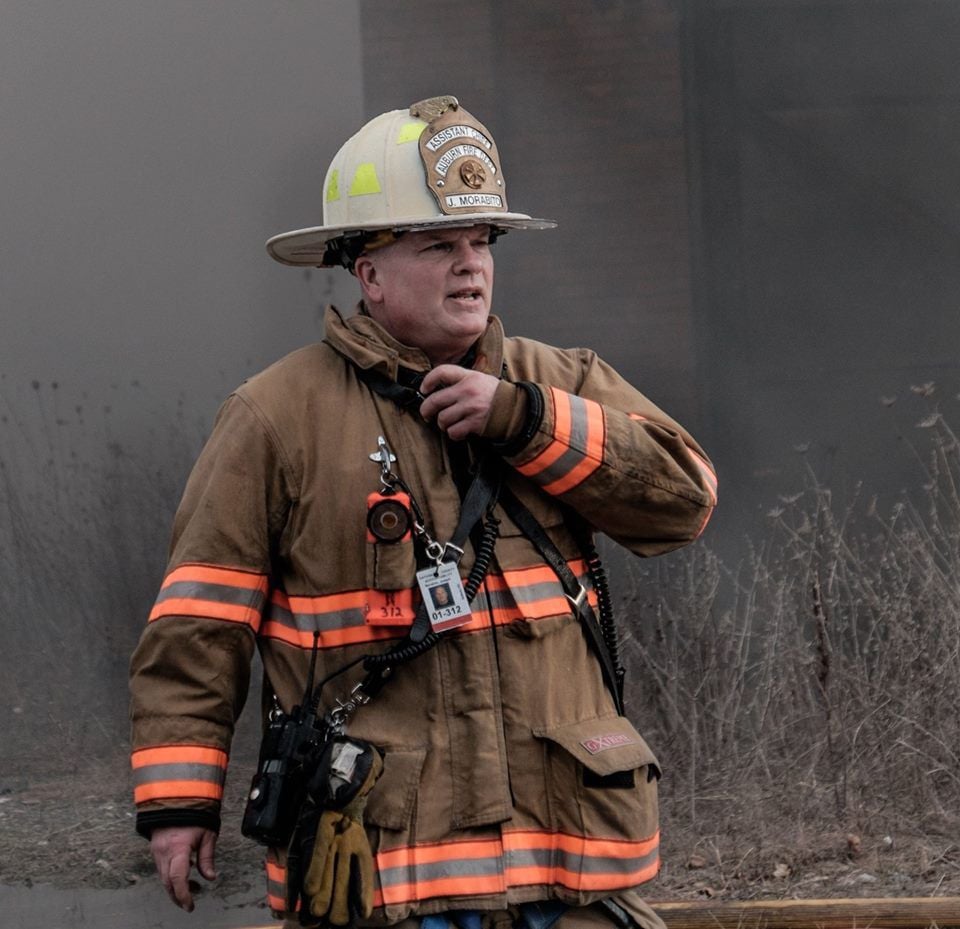 Auburn City Manager Jeff Dygert moved Monday to appoint his successor as chief of the city's fire department.
Assistant Chief Joe Morabito will become the newest head of the Auburn Fire Department. Dygert said the appointment will be effective next Monday pending the finalization of relevant documentation.
Morabito, an Auburn native, has served the city's fire department for more than 26 years. The city manager said Morabito has occupied every rank and nearly every firefighting role at the AFD. He was one of three internal candidates qualified, through civil service examinations, for the promotion.
"He's got firefighting in his blood," Dygert said. "He should be a good fit for the position."
The fire chief's position, Dygert said, is appointed by the city manager and does not require approval from the Auburn City Council.
As the move comes less than two weeks after Dygert started in his new role, the city manager said he and senior AFD leadership had spoken over the last several weeks about how to fill the spot — and resulting vacancies — should the need arise.
With Morabito's promotion, Dygert said AFD leadership will now look to fill the assistant chief's vacancy.
AUBURN — Jeff Dygert said Friday will mark 22 years he has worked for the city of Auburn. It…
"I think we're in good hands and we should have a pretty smooth transition," Dygert said. "I'm going to do my best to support him and pass along information that I've developed over the past few years."
Morabito, 58, said he is not the longest-tenured firefighter with the department, but he's the oldest — though it is not something he likes to brag about, he jokes.
"I like to keep them guessing about my age," he said.
The Auburn man started with the AFD in January 1991. Morabito said he first got involved with firefighting in 1979 as a volunteer at the Owasco Fire Department after three years of service with the Marine Corps.
As the AFD's newest chief, Morabito said his goals include continuing to partner with area emergency responders and expanding the department's hazmat team. He said he also hopes to see the city move forward on a new public safety building.
"I hope I can do as good of a job as Chief Dygert did and keep the department moving forward," Morabito said. "That would probably be my biggest goal: Keep the department moving forward."
Firefighting, Morabito said, is "all I ever wanted to do for as long as I can remember."
His older brothers each have firefighting experience, while Morabito said he looked up to two former city firefighters, and fellow Marines, as heroes: former Auburn Councilor Bill Jacobs and former AFD Capt. Dan Curry.
In succeeding Dygert, Morabito said he takes over for the best chief he has ever worked for in his career, counting himself fortunate that Dygert is still present as the city manager should he ever need guidance.
"I'm happy with it," Morabito said of the appointment. "I have work to do and I actually have some very big shoes to fill."
Staff writer Greg Mason can be reached at (315) 282-2239 or greg.mason@lee.net. Follow him on Twitter @CitizenMason.
Get local news delivered to your inbox!
Subscribe to our Daily Headlines newsletter.