AUBURN — A Cortland man who admitted stabbing a man in July 2018 was sentenced in Cayuga County Court Tuesday to 6.5 years in prison.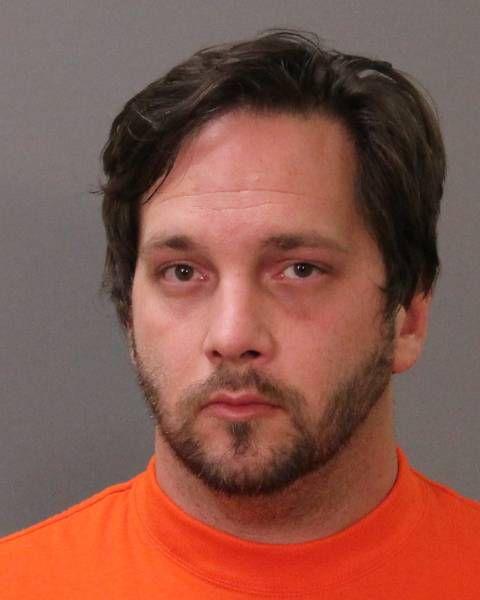 Although Bryan Lee, 35, pleaded guilty in February to first-degree attempted assault, a class C felony. His plea satisfied additional charges of second-degree attempted murder, a class B felony; second-degree assault, a class D felony; fourth-degree criminal possession of a weapon, a class A misdemeanor. In exchange for the plea, the Cayuga County District Attorney's office had lowered Lee's determined prison time from eight years to 6.5 years.
In court on Tuesday, Lee's attorney, Rome Canzano, asserted that Lee was actually innocent and that Lee was requesting for his plea to be withdrawn.
Senior Assistant District Attorney Brittany Grome Antonacci said that Lee's claims of innocence were vague and lacked details, and that Lee "certainly wasn't rushed" into a plea bargain. 
Canzano said Lee's phone had not been examined as evidence and that it could be used to help prove him innocent, but Lee's plea withdraw was still denied by Judge Mark Fandrich. 
The victim then appeared to give a statement before the court. 
Lee, according to the victim, had been in a relationship with the victim, but it never went beyond friendship. While emotionally reading a letter, the victim told the court about the night he was stabbed by Lee. 
After an altercation at a dance club, the victim and Lee left in Lee's vehicle. The victim said he drove because Lee had been drinking. While on the road, the victim said Lee became physically abusive, forcing him to brake and eventually exit the vehicle. 
The man said that Lee moved to the driver's seat and hit him with the vehicle. The victim said he managed to run to a nearby house and "pounded" on the door in search of help. Lee followed him and then stabbed him with a sharp object from the vehicle several times. Lee then left, but came back three times to do further harm. 
The man showed pictures of the scene and his injuries. Grome Antonacci said they looked "like something out of a horror movie." The victim, who also showed the pictures to Lee, asked Lee if he remembered what he had done. Lee said he didn't. 
The incident took place at about 3:30 a.m. on Tollgate Hill Road in Locke. A man who had been out walking saw the injured man and called 911. The victim said he woke up in the hospital. Since the incident, the victim said he's had to have multiple surgeries and blood transfusions. On Tuesday, the victim requested for Lee to face a longer prison sentence. 
Fandrich kept the sentencing at 6.5 years in prison, five years of post-release supervision and a restitution penalty. 
Staff writer Dan Orzechowski can be reached at (315) 282-2239 or dan.orzechowski@lee.net. Follow him on Twitter @OrzechowskiDan.
Get local news delivered to your inbox!
Subscribe to our Daily Headlines newsletter.