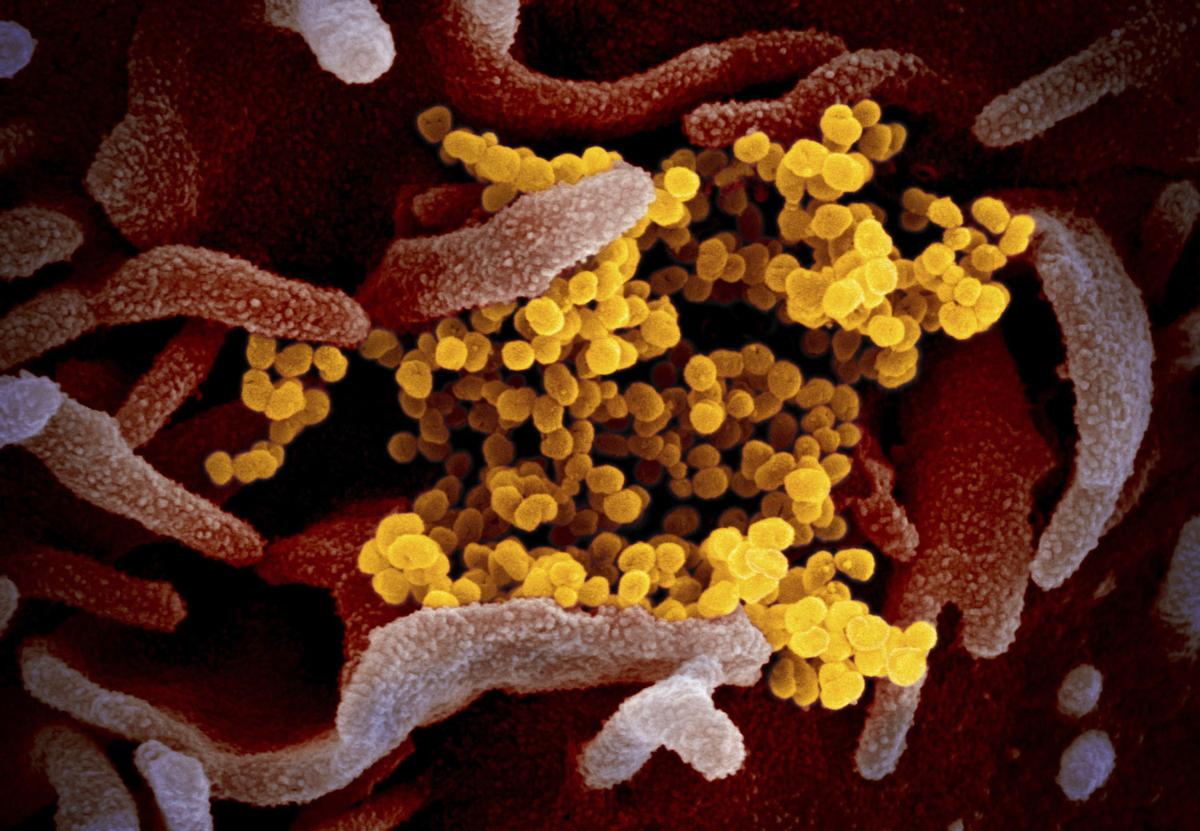 It began with a missionary from out of state who visited a northern Cayuga County church. It's now a COVID-19 cluster which, according to the church's pastor, includes 19 positive cases. 
The outbreak involving members of the congregation at Emmanuel Baptist Bible Church in Martville started last week. The Cayuga County Health Department notified the public last week of a potential COVID-19 exposure at the church. The department reported that a person who attended worship services on Sunday, Sept. 13, and was at the church again on Monday, Sept. 14, tested positive for the virus. 
Residents who were at the church on Sept. 13 and 14 were asked to monitor themselves for COVID-19 symptoms. 
During the Cayuga County Board of Health meeting this week, Nancy Purdy — the county health department's director of community health services — mentioned a "cluster" of cases linked to the church. A cluster, according to the Centers for Disease Control and Prevention, is defined as "an aggregation of cases grouped in place and time that are suspected to be greater than the number expected, even though the expected number may not be known." 
Kathleen Cuddy, the county's public health director, confirmed the cluster in an email to The Citizen Wednesday. She said there are eight positive cases and 19 people in quarantine. The figures don't include cases and contacts involving residents outside of the county. 
"We are aware there are contacts from both Oswego and Onondaga counties," she told the newspaper. 
The Onondaga County Health Department confirmed there was is one positive case involving a resident linked to the church. The Oswego County Health Department did not respond to The Citizen's inquiry Thursday. 
James Bryant Lagoe, the senior pastor at Emmanuel Baptist Bible Church, said in a phone interview that there are 19 confirmed cases among his congregation. The total includes individuals or families who attend the church but live in neighboring counties, such as Onondaga and Oswego. There are also members of the congregation from Wayne County. 
Lagoe said the outbreak began outside of the church. He said the missionary, who lives in Missouri, was in the area and presented at another church. He then attended a birthday party where, according to Lagoe, an attendee was coughing and sneezing. That person, he says, later tested positive for COVID-19. 
Meanwhile, the missionary socialized with members of the Emmanuel Baptist Bible Church congregation. They attended dinners at people's homes and went boating with congregants. 
"My church got hit hard," Lagoe said. "Right now, I have some more people that are waiting on test results. The building has been shut down." 
On Saturday, the church posted an announcement on its Facebook page that due to "several Covid cases in our congregation, we are canceling all services and activities for the next 2 weeks." Because of the cluster, the church has shifted to audio services that are available online. When the services are broadcast, there are only two people in the church: Lagoe and an audio technician. 
Before the outbreak, Lagoe said there were about 140 people attending in-person services. He said there were "very strict" regulations in place, including temperature checks when congregants would enter the church and a mandate that they wear masks unless they are in their seats for the service. The church has a capacity to seat about 450 people, but with chairs spaced to abide by social distancing guidelines, there are nearly 130 seats. 
Socializing inside the church is discouraged. Attendees are asked to go outside to talk to others and they are encouraged to wear a mask. The church is cleaned and disinfected between services. 
"If we didn't have the regulations we did, I bet you'd probably have 70 or 80 cases of COVID," Lagoe said. "But because we have strict guidelines, it didn't get spread throughout the church. It was community spread, but it was within individual socialization." 
The missionary, Lagoe said, has returned to Missouri. Missouri is one of the restricted states listed on New York's travel advisory, which means visitors from those states must quarantine for 14 days upon their arrival. Lagoe said the missionary didn't want to be tested in New York because "they didn't want to get locked here." They returned to Missouri and quarantined there, he added. 
As for his congregants, Lagoe said the positive cases have experienced mild symptoms of COVID-19. Their symptoms include headaches, fevers and coughing. So far, no one has been hospitalized. 
"They all said it's like a bad cold or the flu," he said. "They feel run down." 
Politics reporter Robert Harding can be reached at (315) 282-2220 or robert.harding@lee.net. Follow him on Twitter @robertharding.