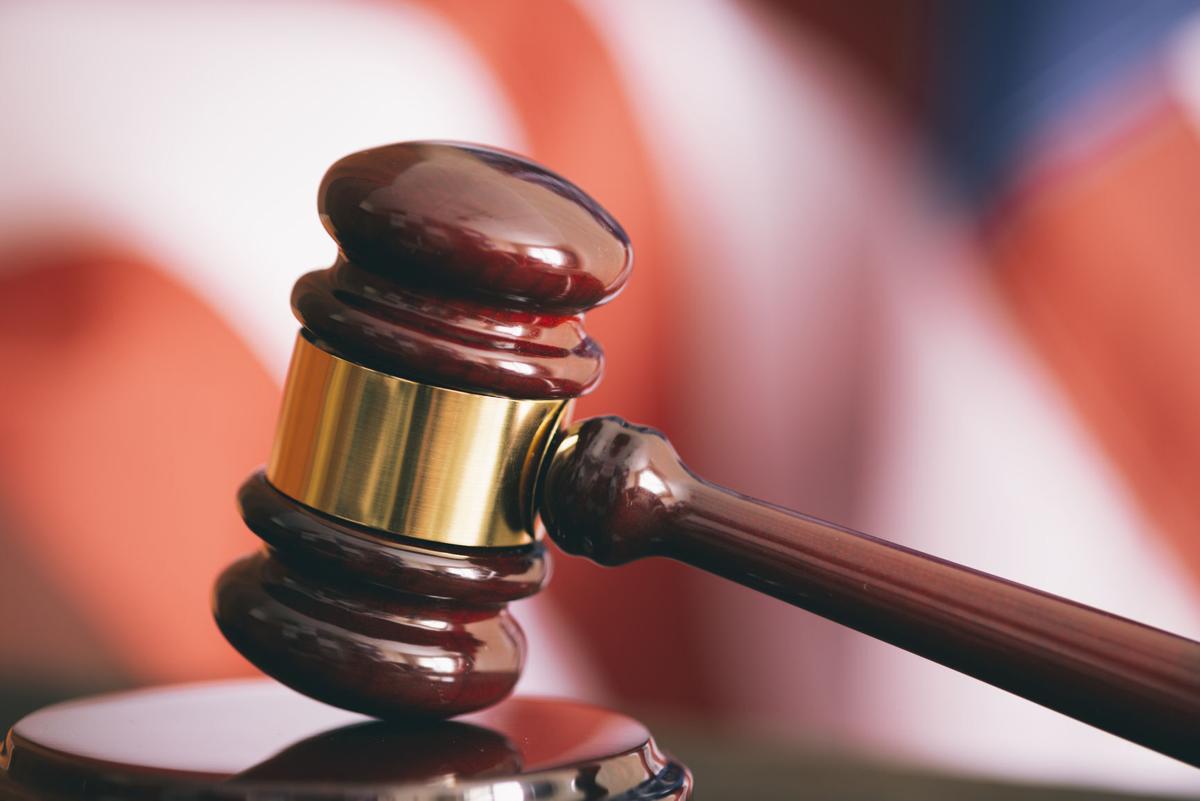 A woman was sentenced in Cayuga County Court after her sentence had previously been delayed nine times — though she argued for a 10th postponement.
Nicole Gerard Heidemann, 39, whose last know address was 1326 W. Townline Road, Phelps, was before Judge Thomas Leone for a virtual sentencing Thursday. She admitted in January 2020 to third-degree sale of a controlled substance, a class B felony, and fifth-degree sale of a controlled substance, a class D felony.
In December, Jason Housel, Heidemann's attorney, asked that her sentencing be adjourned after it was delayed eight other times, in that case to allow her to spend the holidays with family following a last-minute medical emergency Heidemann had in October.
Leone said in December that "against my better judgment," he would delay the sentencing until Jan. 7, but added that she had to report to the Cayuga County Jail by 5 p.m. Jan. 6 in order to be in the jail when Leone sentenced her. The judge warned Heidemann that if she wasn't at the jail by that time, she would face 16 years in prison — seven years for the fifth-degree sale felony and nine years for the third-degree sale felony, running consecutively.
On Thursday, Housel said Heidemann is pregnant and wanted a delay of her sentence until she gets through her first trimester. Housel said he told her that "sentencing was on for today, I would relay her wishes to your honor, and naturally, all of this, your honor, can be backed up with documentation, which I don't have in my hands at this point."
Leone responded while also addressing Cayuga County District Attorney Jon Budelmann, who was also on the call Thursday. Budelmann advocated for Heidemann to be sentenced in December, though he said then he wasn't unsympathetic to her situation.
"Mr. Budelmann, don't even turn on your microphone (to speak); I'm going to deny that request, so we're going to go forward with the sentencing here today," Leone said on Thursday.
Budelmann said Heidemann pled guilty on Jan. 3, 2020. Housel said she turned herself in on Jan. 6 and consistently arrived for court, even when she was sick. Housel added she had a productive life, was employed and wasn't involved with any critical activities, up until a few years ago, when she developed a gambling addiction that led to a drug addiction. He praised her current progress, saying she has now been "trouble-free for a great period of time during our adjournments." Housel also noted medical issues Heidemann was dealing with.
Heidemann also advocated for herself to Leone.
"I just want you to know I don't live that life anymore, I'm a married woman, I've changed my whole life around," she said. "I'm going to be 40 years old in a few weeks, it's really my last chance to have a baby." She said she will need "a high level of care" for the pregnancy.
Leone said he wasn't trying to be cold and unsympathetic to Heidemann's medical issues, but sentenced her to a previously agreed-upon sentence of 4.5 years in prison, followed by 2.5 of post-release supervision for both charges, running concurrently, along with a shock camp order for both.
"Nicole, I know you're not real happy with me right now, but I truly wish you the best of luck. You will get good medical care with the (state) Department of Corrections," Leone said. "You may not believe that, but you will get good medical care." 
• An Auburn man was arraigned and indicted on several drug charges.
Charles E. Williams Jr., 44, was before Leone virtually Thursday. Williams' attorney, Samuel Tamburo, entered not guilty pleas for each count. Williams was charged with second-degree possession of marijuana, a class D felony; third-degree possession of marijuana, a class E felony; fifth-degree conspiracy, unlawful sale or possession of dangerous substances, second-degree using drug paraphernalia, endangering the welfare of a child and second-degree obstructing governmental administration, all misdemeanors. Williams participated in the call at the jail Thursday morning.
Budelmann said he doesn't believe any of Williams' charges are "qualifying or eligible offenses" for bail under the state's bail reform laws. Budelmann said Williams has two prior felony convictions, one of which is considered a violent felony. Tamburo also noted none of the charges were bail qualifying offenses and Williams is doing a parole bid.
"When he finishes his parole bid, he'll be in the community, he's got a family here, he has a job, he's not planning on going anywhere other than defending these charges," Tamburo said. 
Leone said he was going to release Williams "because I don't have any other option, to be quite honest with you" due to the bail laws, but he will have to report to the Cayuga County pre-trial release program within 24 hours of his release from the jail, or he would be violating his release condition. In that case, Leone continued, he would issue a bench warrant for Williams, who would be jailed for contempt of court.
However, Leone noted he would recuse himself from Williams' case going forward. Leone said after court he made the decision due to knowing the family of Williams' co-defendant, who is Williams' wife, Jessica Cosentino. A copy of Williams' indictment said that on or before Oct. 1, 2020, one or both of the defendants obtained and then both had around one pound on marijuana, and one or both packaged into bags of around one ounce in order to resale. At around 9 p.m. Oct. 1, the indictment continued, both people possessed "a substantial quantity of synthetic drugs, which acts as a stimulant, quantities of (marijuana) packaged for resale, digital scales, plastic bags, numerous cell phones and other indicia of drug sales in their residence."
Williams' next virtual court appearance is March 11.
Staff writer Kelly Rocheleau can be reached at (315) 282-2243 or kelly.rocheleau@lee.net. Follow him on Twitter @KellyRocheleau.